3 Simple Ways to Add Colour to Your Kitchen
Inspiration20th January 2020 3 minute read
Neutrals have always been a popular option when choosing colour for a kitchen. However, we are seeing a growing number of clients who are looking to step away from an all neutral kitchen and opt for a splash of colour. You can make a real statement with bold colours, whether you paint your kitchen cupboards or furniture. Contrast light and dark, blend different shades, or add a splash of vibrancy.
If want to bring some energy and personality to your new bespoke kitchen, yet are unsure if you want to go all out with brightly coloured cabinets and worktops, we've listed some simple yet effective ways to help add colour to your kitchen in small ways.
Painted Kitchen Cabinet Interiors
Choose timeless neutral cabinetry and bring your kitchen to life with eye-catching pops of striking colour. Understated kitchen cupboards are the perfect canvas to experiment with colour accents, whether you have a contemporary kitchen or a traditional kitchen.
A vibrant colour painted inside kitchen cabinets will give an instant brightening effect, and teamed with some spotlights or LED's can be turned into a focal point of your new luxury kitchen. Choose striking colours such as bright greens, blues and yellows to really grab attention. If you want to show off your favourite dishware, then paint the inside of glass-fronted cabinets to create a dramatic background.
Feeling adventurous? Then match your kitchen interiors with a beautiful coloured kitchen splashback or kitchen island worktop.  At John Lewis of Hungerford our kitchen designers are highly enthusiastic about exploring different colours and textures to create bespoke kitchens that meet each clients' unique style.
Simply painting a single kitchen wall in a contrasting colour can transform the entire look and feel of the space. Grey and white for example pair wonderfully together to complete any look. Grey walls make the perfect backdrop to sleek white kitchen cabinetry. Blending these two colours creates an understated elegance.  Choosing a wall with open shelves displaying decorative plates or a wall with architectural features is a great choice to transform into the perfect accent wall. Painting a warmer colour on your kitchen rather than on the cabinets will create a more inviting feel. When you invest in a John Lewis of Hungerford kitchen you get the fabulous option of choosing from our range of 79 eggshell paint colours from our own developed paint formula or using our bespoke colour-matching service.
Colourful kitchen accessories
Adding colourful accessories to your kitchen is a simple and effective way to enhance aesthetics and bring some colour to the room. Well-chosen accessories make a great kitchen addition and can be functional too.
If you have open shelving consider displaying a mix of coloured crockery or useful storage jars to create a vibrant focal point. Perfect for keeping dry good stored neatly and in easy reach. Something as simple as freshly cut flowers or greenery can add vibrancy and personality to your kitchen. Or if you love cooking why not add some fresh herbs. They look great and taste incredible too.
Add colour with appliances. Large kitchen appliances such as a coloured range cooker can work perfectly as a statement piece. Or a funky, vibrant fridge like our stunning retro fridges really brighten up a kitchen.
Smaller appliance such as a kettle and toaster, look amazing too, especially when you buy a matching set. Even small additions of colour will change the whole look and feel of the kitchen.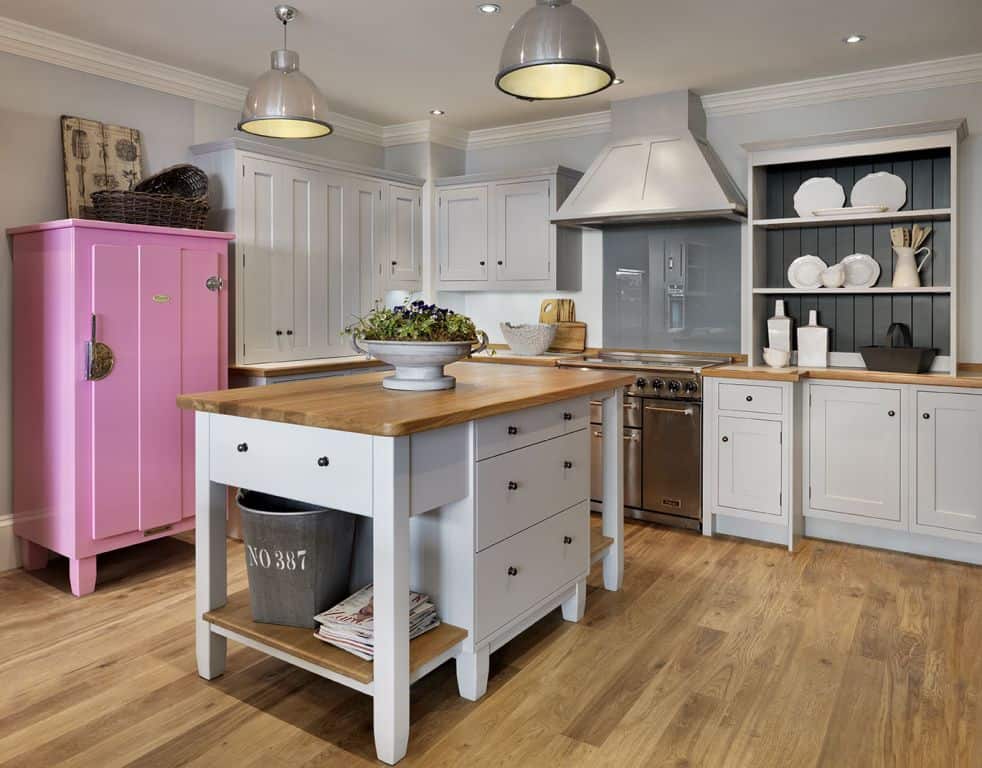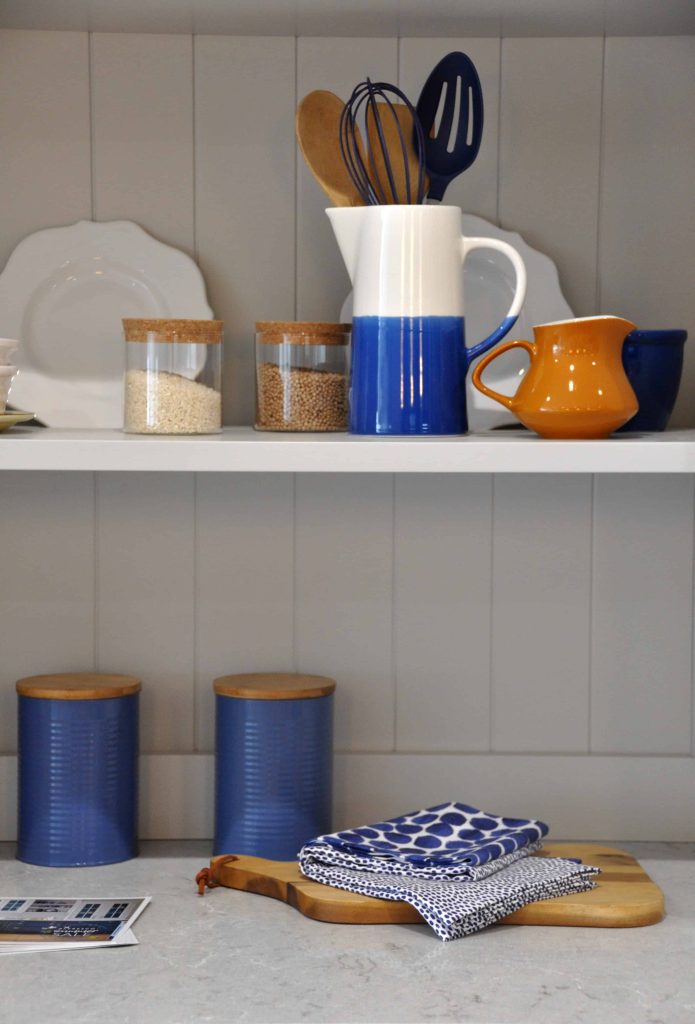 View our full range of bespoke kitchens, fitted bedrooms and furniture.
Book a free design consultation
John Lewis of Hungerford designers are on hand to bring your ideal home to life
Book a design consultation