The Fitted Wardrobe Collection launches in Winchester
Inspiration13th April 2017 2 minute read
We are pleased to announce our fantastic bespoke fitted wardrobes collection is coming soon to our Winchester showroom. We have been designing and installing fabulous fitted wardrobes into our customer bedrooms for the last 4 years and we are very excited to be able to showcase this beautiful range.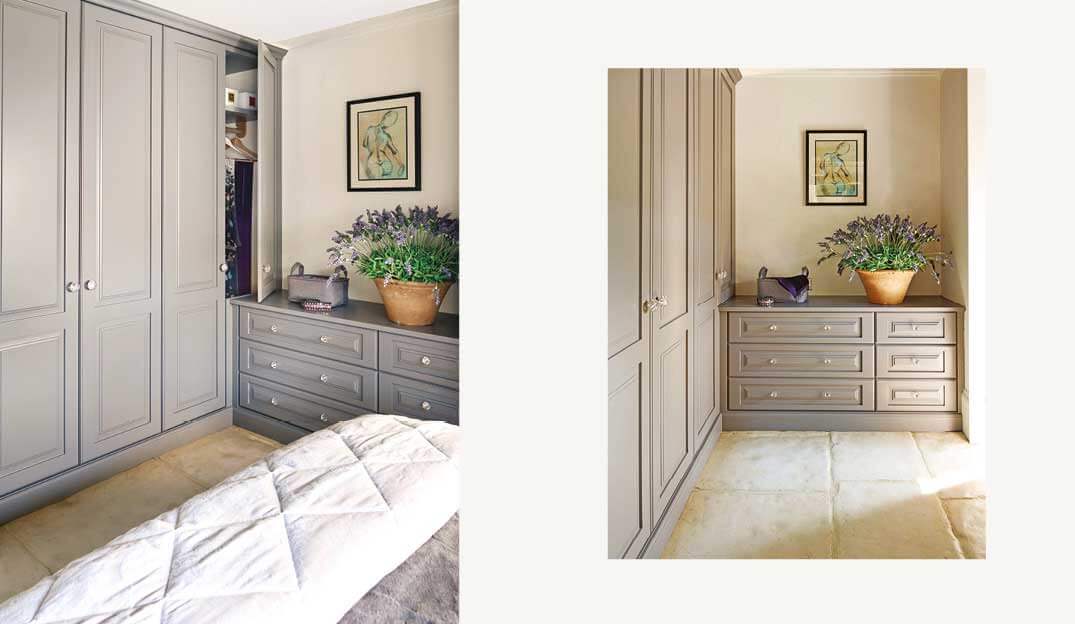 The Collection
The collection in Winchester will proudly display our very popular walk-in wardrobe along with our classic wardrobe options. The walk-in wardrobes are the ultimate in style, convenience and offer a stunning storage solution, whilst transforming your bedroom into a haven of luxury. From custom-built cabinets and oak drawers, to shoe drawers and tie racks, our wardrobes are impressive, yet elegant and will create a functional and glamorous space to organise and display your clothes.
All our fitted bedrooms are fully customised to meet your needs and suit your tastes.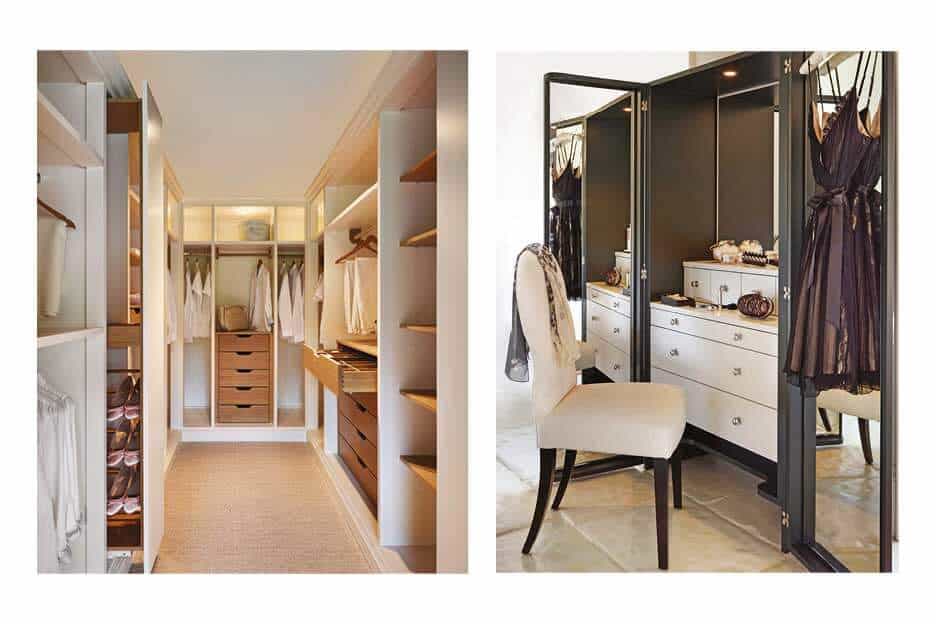 Creative Spaces
We make clever use of awkward spaces, high ceilings, sloped walls and beams. Our designs will also complement and transform the look of any existing feature, making your bedroom the perfect retreat.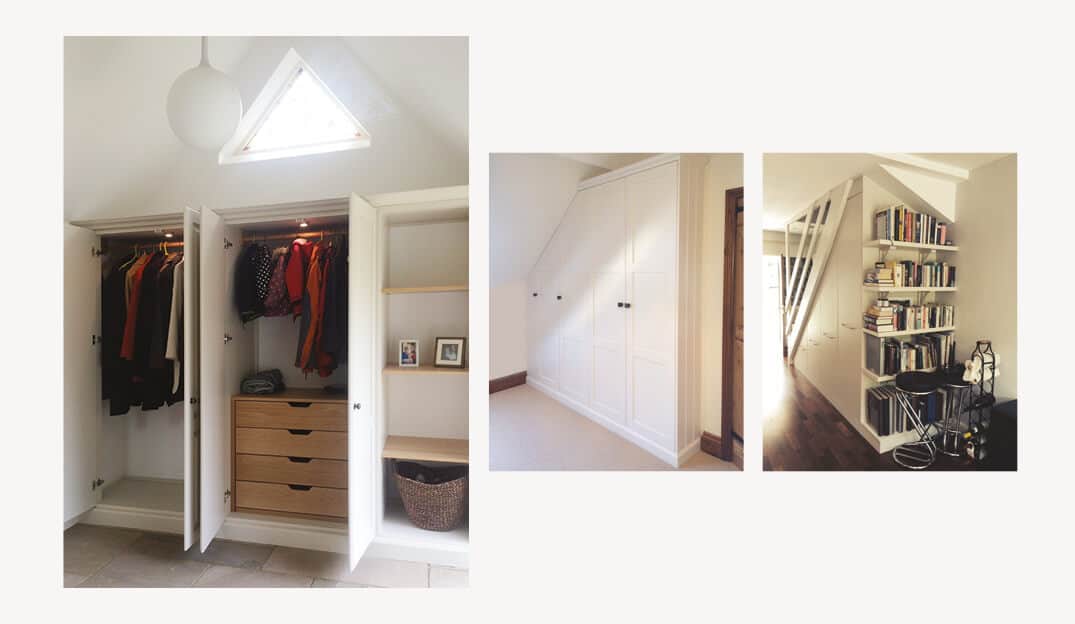 Colour in a bedroom is hugely important to us. Choosing the right colour is key to setting the right mood. That's why we have an extensive choice of colours, created using our unique paint formula, to help create a calm and relaxing atmosphere. Add a pop of colour to the internals by opting for our painted drawer option.
Managing Director, Kiran Noonan says

"…here at John Lewis of Hungerford, we believe that your bedroom should reflect your personality and be a sanctuary from the outside world, with this in mind we offer a tailored home design service to ensure you get your own, unique and individual design. We can turn even the smallest space into a clever storage solution, with great craftsmanship and great design!"
Our truly expert advice, skilled designers, craftsmen and installation experts, set us apart. Our mission is to create the perfect space for you to relax and enjoy your personalised wardrobe solution.
Why not head over to our Winchester showroom and see for yourself. Launch event is on Saturday 22nd April 10am to 4pm.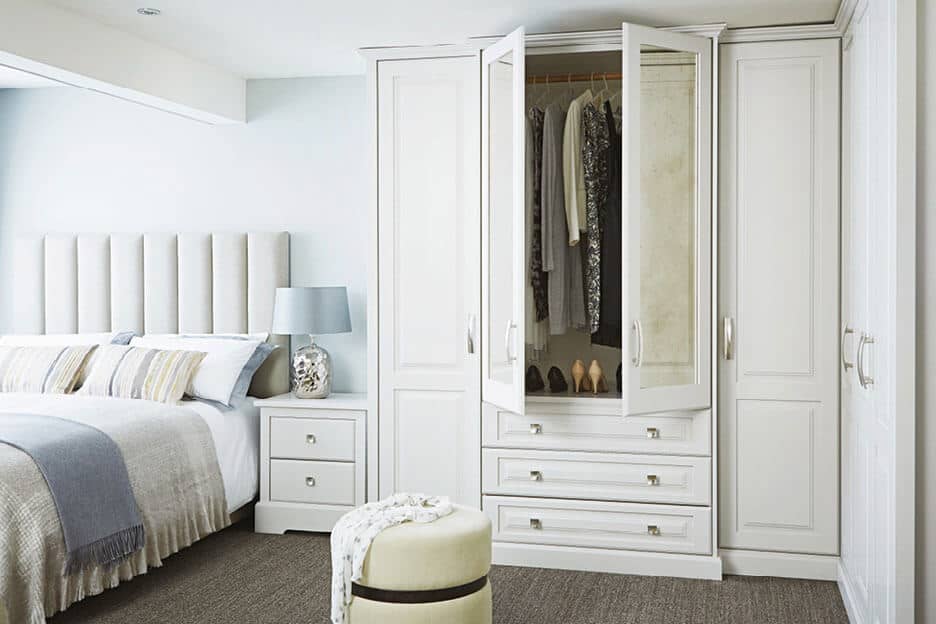 Book a free design consultation
John Lewis of Hungerford designers are on hand to bring your ideal home to life
Book a design consultation