The Artisan Kitchen
Inspiration15th March 2017 2 minute read
A lesson in the details that makes our Artisan style
Balance today's trends with traditional design for an Artisan kitchen that lasts from John Lewis of Hungerford. Acting as a platform for the kitchen, the neutral, pared back cabinetry allows for the eye-catching granite worksurface to have maximum impact, making it the focal point of the design. By successfully creating a middle ground for old and new to come together, this Artisan design incorporates the popular interior design style for mixing materials in the kitchen. Using a combination of oak and granite the kitchen proves that is not only fashionable, but also completely functional. Integrated grooves in the work-surface allow for an easy drainage system for the washing up, whilst the large Belfast sink makes prepping vegetables for dinner a breeze.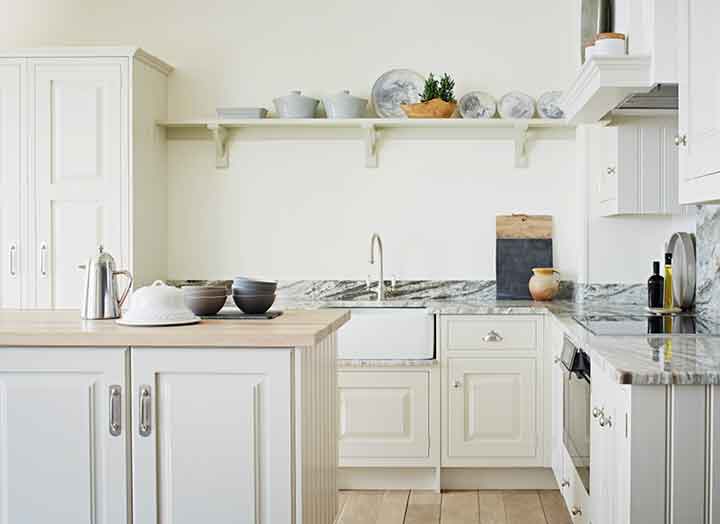 Painted look
Painted in John Lewis of Hungerford's own colour, Old Bell House, the paint is specifically formulated to with stand the wear and tear of everyday life, ensuring a pristine finish that lasts. The reoccurring theme of blending the contemporary with the traditional results in a dining space that is perfect for both a country cottage or a Georgian townhouse, so that no matter what your style, you are sure to end
up with a kitchen guaranteed to stand the test of time.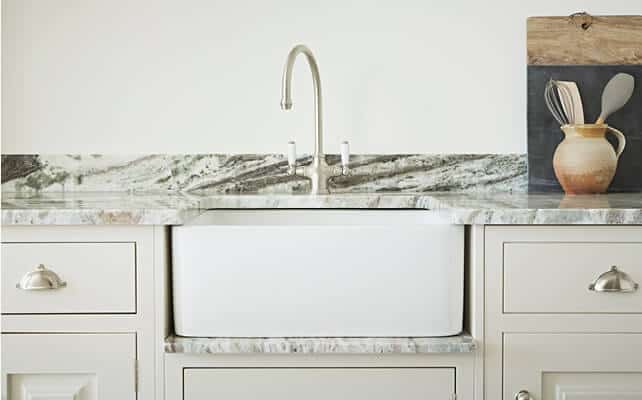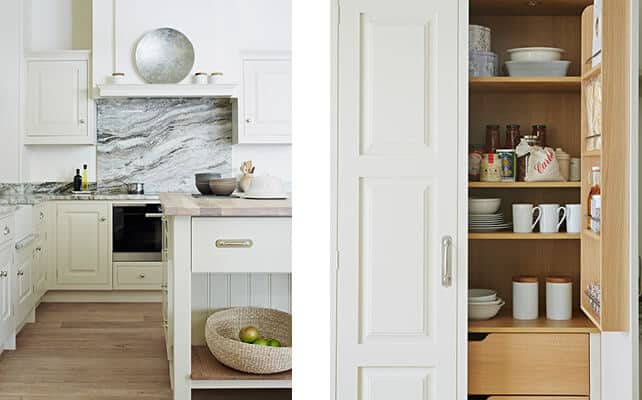 Integration
Integrating effortlessly into the kitchen scheme the island is painted in Pantry White and features a worktable, offering additional work and drawer space. The complementary Artisan Dresser is complete with a beautiful interior oak finish, adjustable shelves, pull out drawers and spice racks, providing even more room for storage
Book a free design consultation
John Lewis of Hungerford designers are on hand to bring your ideal home to life
Book a design consultation