Modern Country Kitchens: Farmhouse Accessories for Your Home
Inspiration28th February 2022 4 minute read
Close your eyes and conjure up the image of the perfect country kitchen. What design elements come to mind? Many of us immediately think of gorgeous detailed joinery or warming timber elements like robust support beams. Others imagine a large, rustic table to gather around for a lovely Sunday roast.
Now think about the fixtures and finishes. If you're stuck on pinning down some of the more precise details of the country kitchen aesthetic, this blog post is for you. Together, we'll explore design elements for your country kitchen, whether in a modest country property or a smart manor house. After all, it's the little details that finish off a home and communicate the iconic country home feel.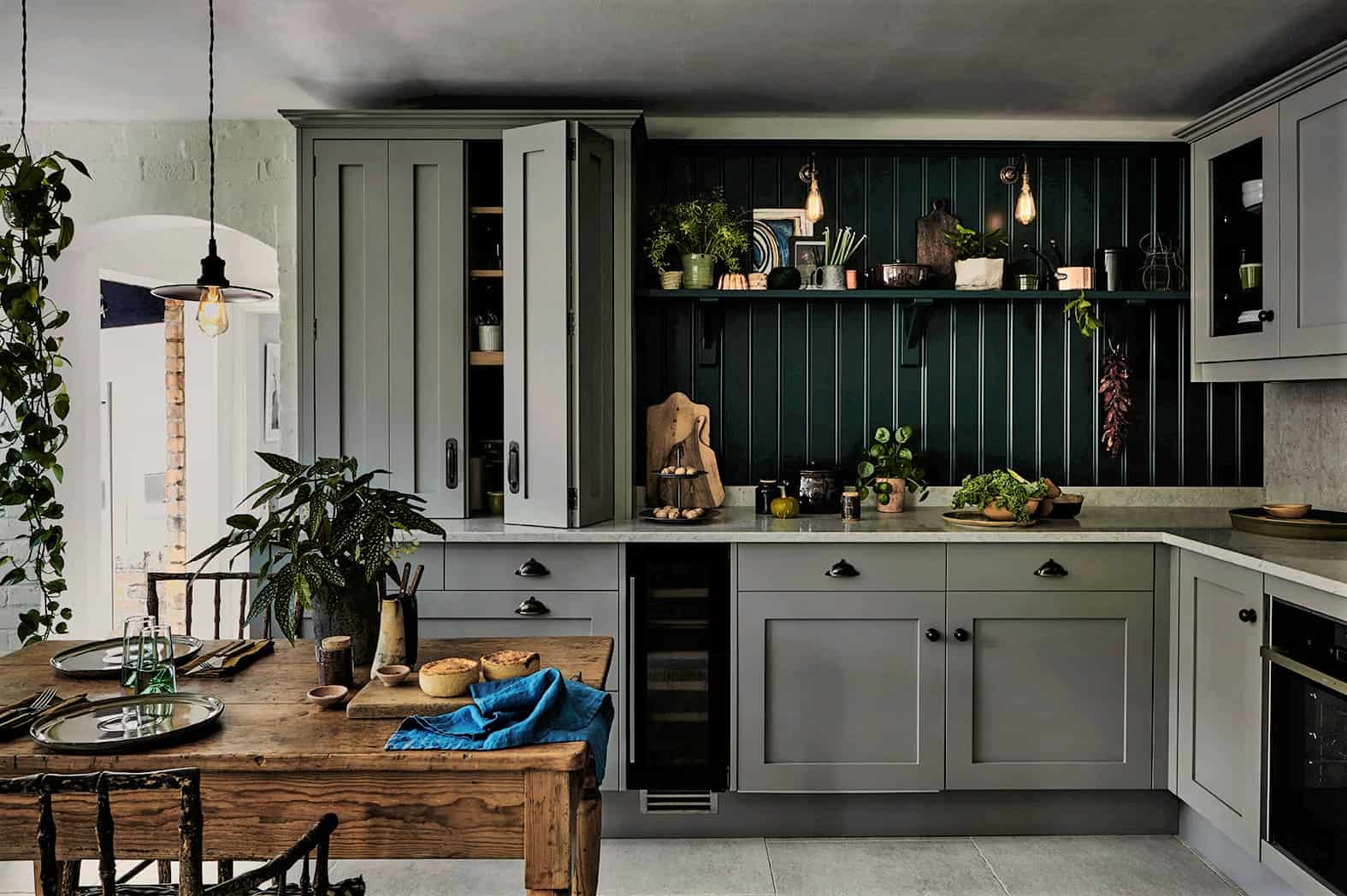 What Is a Country Style Kitchen?
Simply put, a country style kitchen is designed to represent the traditional rural kitchens. These days, many homeowners are opting for the cosy atmosphere of the country aesthetic in their kitchens due to its simplicity and, oftentimes, the nostalgia of the childhood home. It's all about creating a comforting oasis that puts you in the mood for cooking.
Classic country kitchen design elements
Colour-wise, country kitchens typically feature gentle hues in neutral shades. Remember, simplicity is the name of the game, so anything too stark or bold may clash with your intended outcome. However, achieving a country kitchen goes much further than selecting the right colour of paint.
These gorgeous elements are the epitome of a country kitchen.
Butler sinks
Warm, wood elements
Stone flooring
Brushed gold and brass fixtures
A larder cupboard
Vintage-style drawer pulls
Incorporating some, if not all, of these elements will evoke warm and cosy memories of tearing into a piping hot loaf of rustic bread with your grandparents on a blustery autumn day.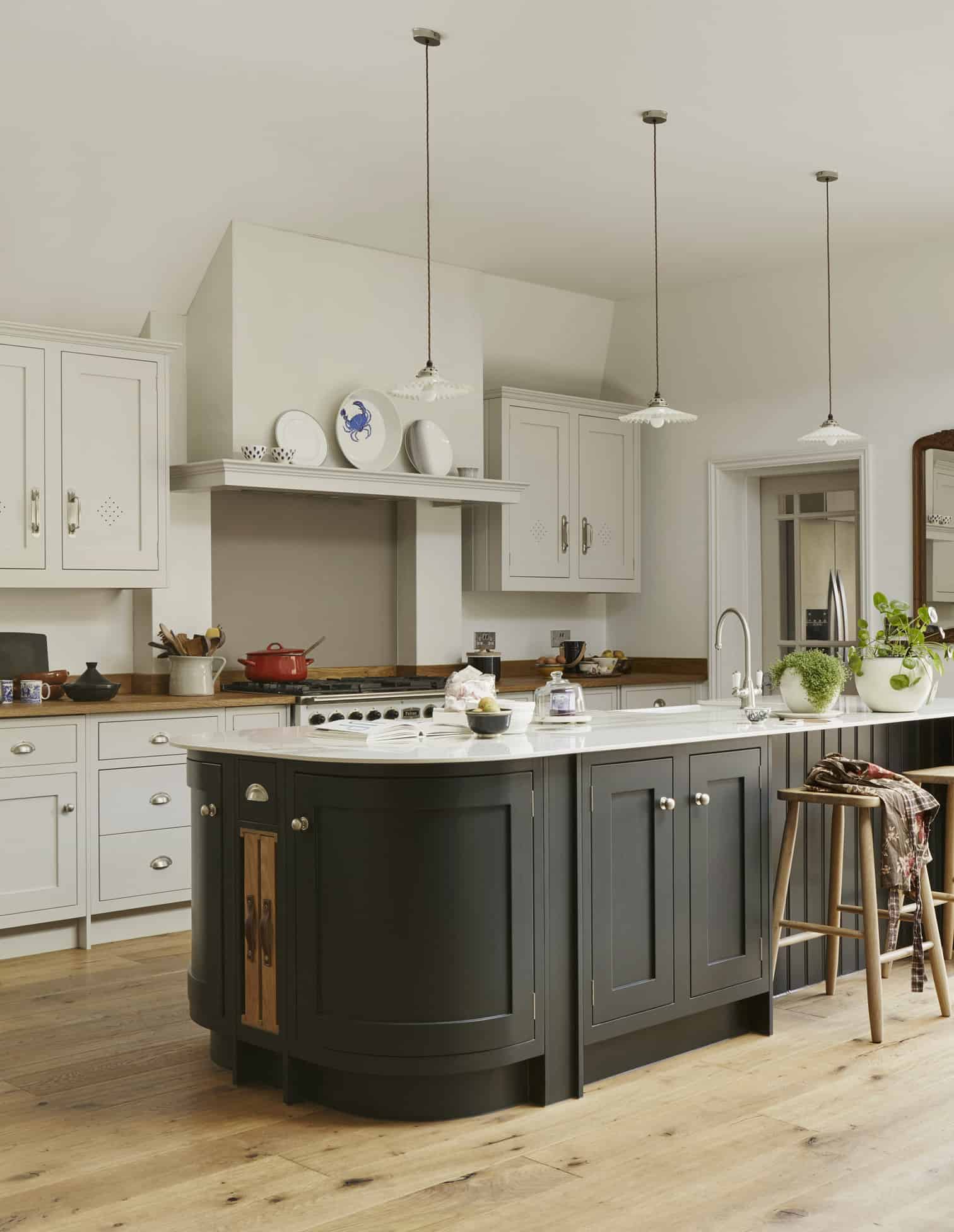 Invest In a Range Cooker
Range cookers, like an Aga, are what some consider to be the "crown jewel" of a country kitchen because they instantly bring a traditional feel to your space. A range cooker will not only communicate a functional yet straightforward aesthetic, but also serve as a workhorse in your daily cooking adventures.
If energy costs are a concern, take heart in knowing that cast iron ranges don't need to be on all the time these days; newer models come in various formats that include energy-saving features, such as state of the art induction hobs and fan ovens.
Benefits of a range cooker
A range cooker looks fantastic in any country kitchen, but the benefits don't end there.
Range cookers are:
Multifunctional
Stylish
Convenient
Provide integrated storage options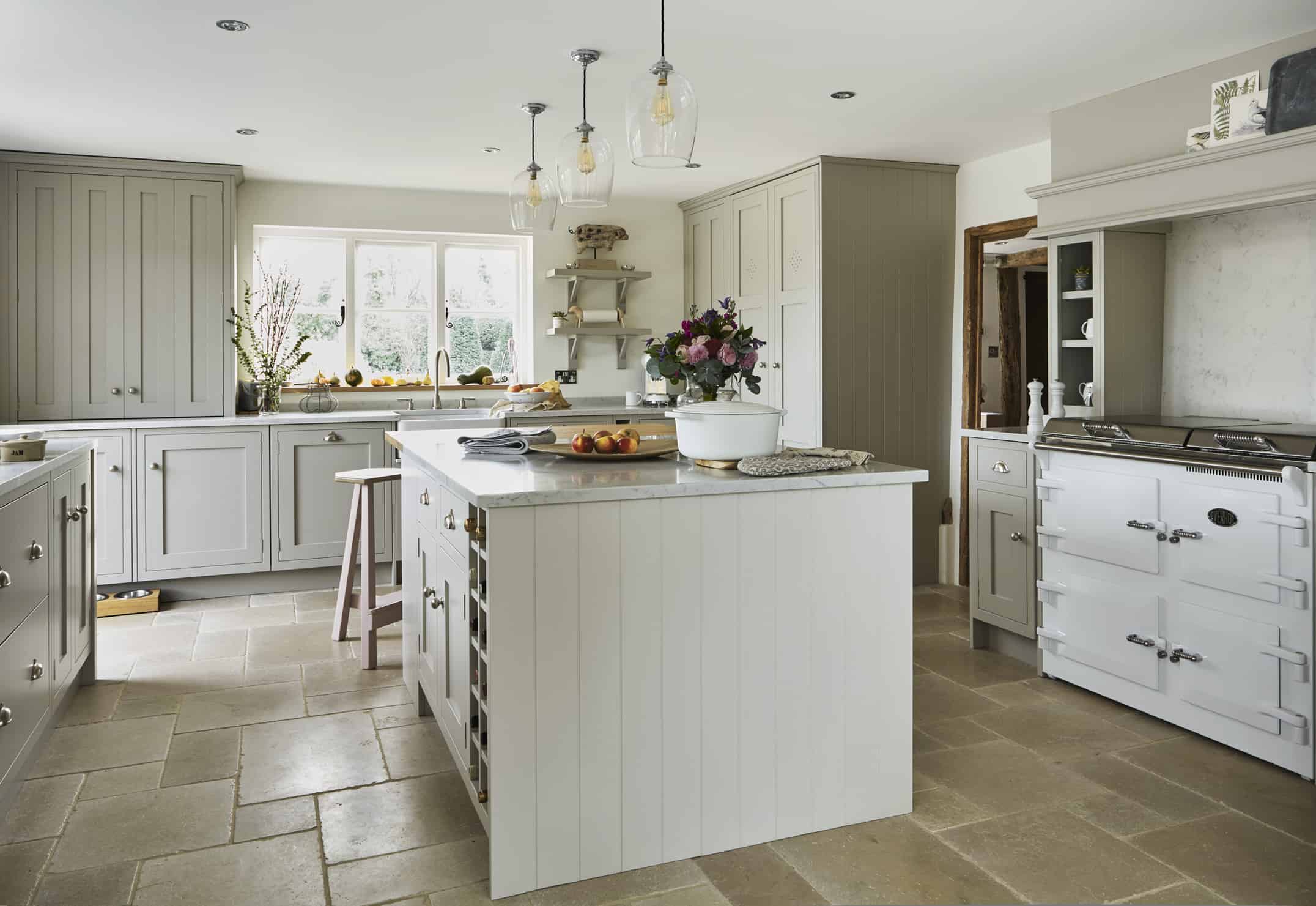 Install Stone Flooring
Stone flooring is perfect for a country-style kitchen, bringing with it the rustic feel that's synonymous with this decor style. Consider installing underfloor heating or incorporating braided jute rugs in complementary colours if cold feet in the winter months put you off this attractive design feature.
Stone flooring options to choose from
When selecting stone flooring for your country kitchen, the options are almost endless, but our team of designers favour the following materials:
Slate
Sandstone
Granite
Marble
If you're looking for a cost-effective option, stone effect porcelain tiles can do the trick.
Natural Worktops
Choosing the right worktop material for your kitchen is crucial to the look, feel and even the functionality of the room. Natural worktops can help to create a rustic, charming feel for your bespoke country style kitchen.
For example, wood worktops can be paired with a matching custom butcher-top kitchen island to create a focal point that doubles as a welcoming gathering place.
Natural worktop materials
Our designers prefer the following materials when incorporating natural worktops in a country kitchen:
Install a Larder
These days, many of us are keeping a hearty stock of pantry goods in our kitchens. A solution to all that clutter is a beautiful personalised pantry cupboard. Fitted or free-standing, these functional storage solutions can be designed to suit any space and will be sure to give a classic, rustic and traditional family kitchen home feel.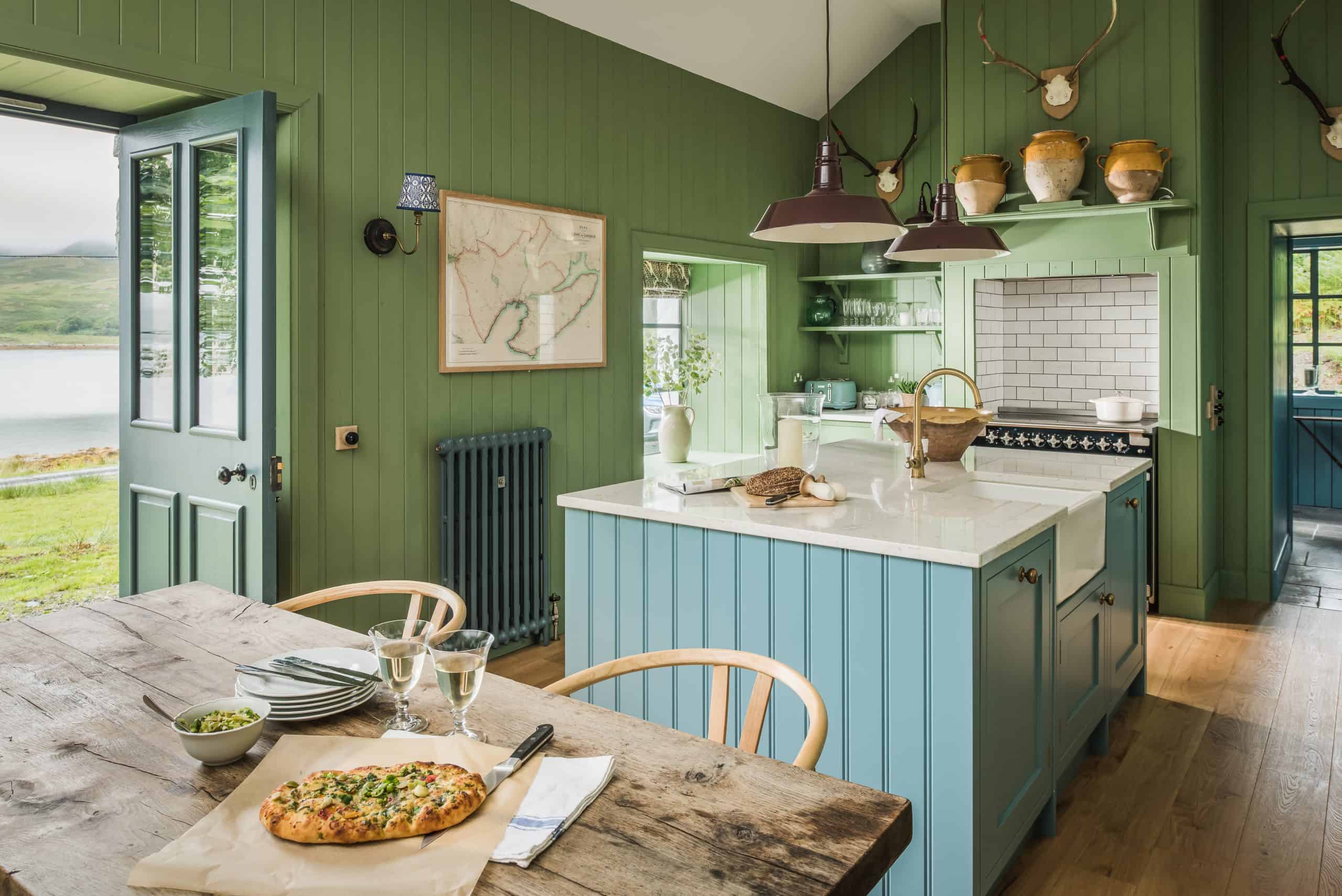 Focus On Rustic Charm
Designing a country kitchen is all about selecting honest, natural materials and pairing them with simple finishes. Colour-wise, think of warming, natural colour palettes in the pastel range to fit in with the rustic kitchen aesthetic.
Once you've identified the elements you'd like to include in your custom country kitchen, or if you need creative direction, our talented design team is more than willing to bring your ideas to life. Our designers are industry leaders in designing and building bespoke kitchens, bringing traditional design into the modern era. Download our brochure if you'd like to find out more, or if you're searching for more inspiration.
Book a free design consultation
John Lewis of Hungerford designers are on hand to bring your ideal home to life
Book a design consultation