Marble vs Granite Worktops: What's Best for Your Kitchen?
Inspiration19th April 2022 4 minute read
For a polished centrepiece in your home, consider which worktop would most seamlessly match the overall style of your luxury kitchen design — marble or granite.
Beloved for their timeless appearance that leaves a lasting impression, both marble and granite have maintained their admirers for decades. Equally sophisticated as they are elegant, marble and granite worktops are each beautifully durable. However, their differences in character can influence which kitchen worktop is right for your home.
Origin of Marble and Granite Worktops
While there are scores of unique worktops for kitchens to choose from, granite and marble worktops are stunning natural stones worth every moment of careful consideration.
As magma slowly cools below the Earth's surface, crystals organically form, which gives granite its signature sparkle when polished. Marble worktops, meanwhile, are gleaming examples of limestone that's been exposed to heat and pressure, that, once quarried, reveals strikingly unique slabs of marble. This metamorphic stone is primarily made of calcite, a much softer stone than the durable minerals of granite. This exquisite smoothness is what gives marble its luxurious look.
Download our latest brochure for more inspiration on luxury kitchen worktops, or read on to discover the differences between marble and granite worktops for your kitchen.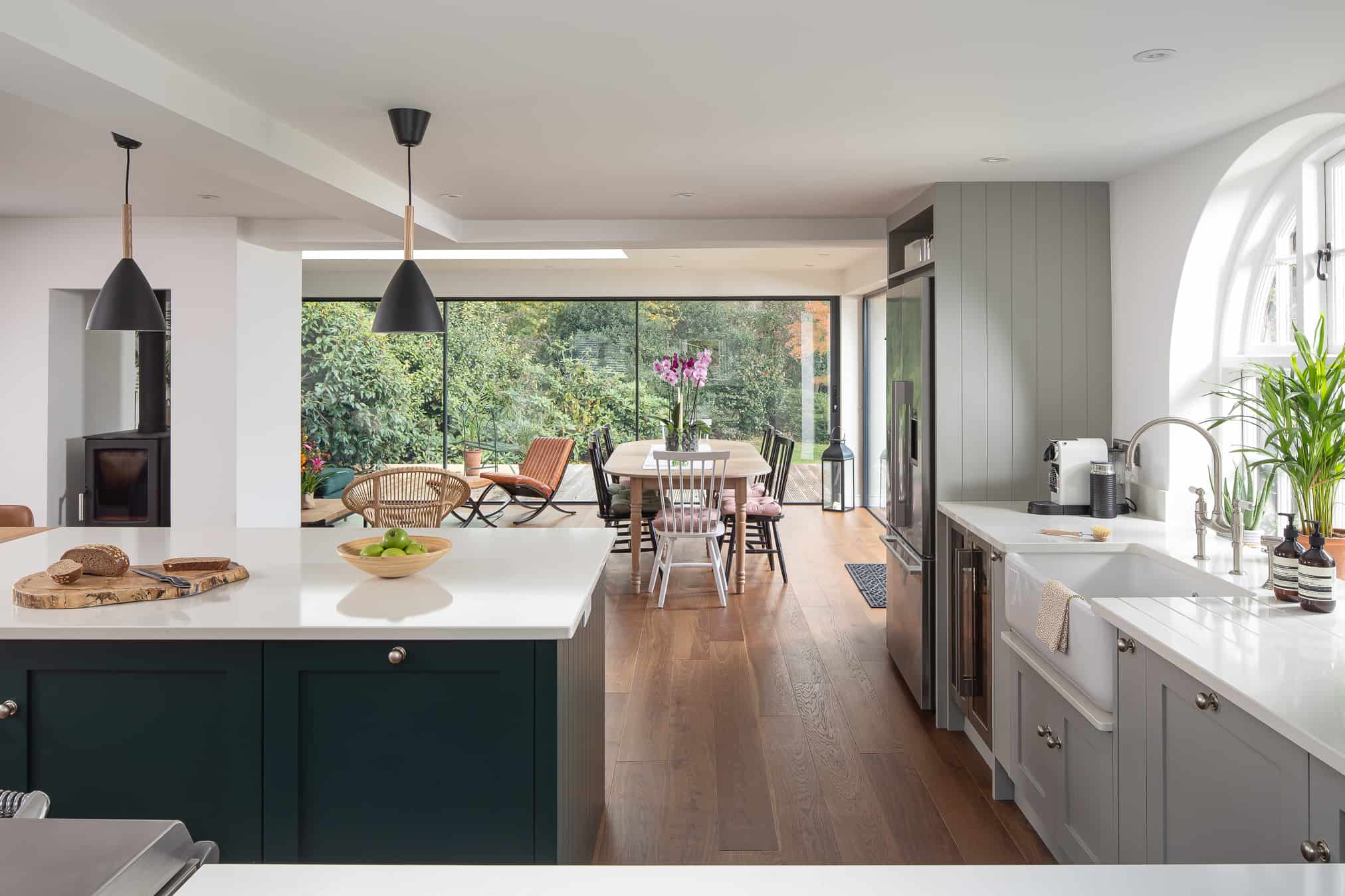 Characteristics of Marble Worktops:
Maybe you've always dreamed of a marble kitchen. After all, each cut of marble is completely unique, but what is it that makes marble such a sought after worktop?
Appearance 
Most commonly admired in shades of white and cream, marble makes for a posh centrepiece in any luxury design. The large pattern makes it more suited to be installed as complete slabs, ensuring your worktop features an uninterrupted natural pattern throughout.
The main shade is usually fairly consistent with marble, leaving the coloured veins to stand out to create a breathtaking statement worktop for your kitchen.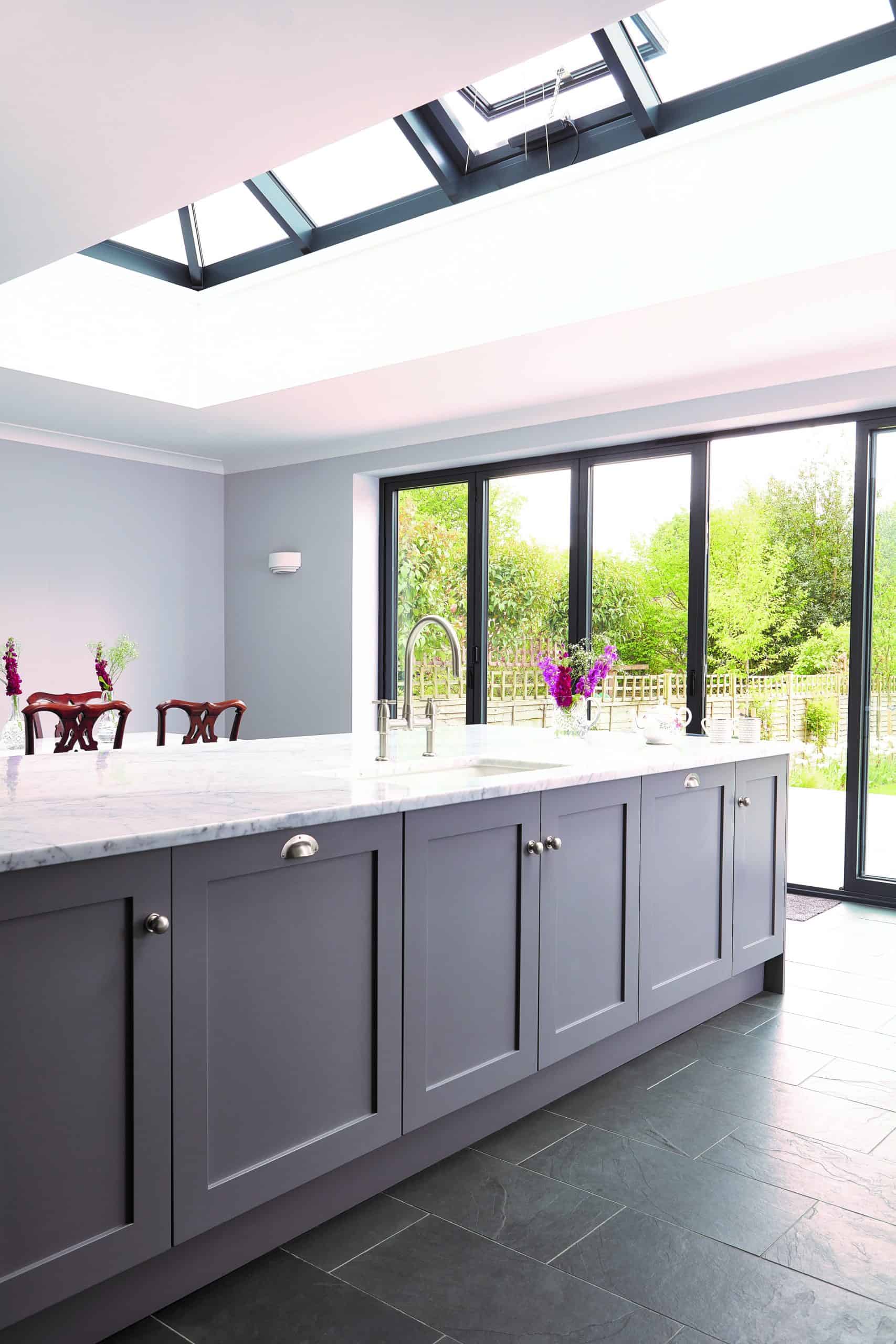 Durability
Despite the soft nature of calcite, marble is rather durable and able to withstand chips and cracks. It boasts a great deal of heat resistance, making it ideal for the kitchen environment. Of course, caution should always be used with pots and pans straight from the oven or stove to minimise any risk of scorching the surface.
Maintenance
For a marble worktop that will truly stand the test of time, it must be cared for properly. Using too much force on this soft-stoned worktop could damage it, so be mindful when using knives, forks or harsh and abrasive cleaning materials on your marble.
We recommend using mild detergents with an almost neutral pH and soft cloths in order to keep the worktop looking its best for your family.
Price
The installation of marble is comparatively more complex than granite and requires more attention to its maintenance. Opulent marble countertops will be a greater investment than opting for a granite worktop, but one that can pay off with having a stand out piece that will last for generations to come in your kitchen.
Characteristics of Granite Worktops: 
Granite worktops solidify a luxurious kitchen design with a strong sense of place and purpose, in both the material and overall finish.
Appearance 
Granite is a gorgeous worktop option that can showcase patterns of sparkling speckled minerals or dramatic veins running through the stone. Because of the way it's produced – grains of quartz, feldspar, mica and similar materials compressed together – there is more variation in colour and hues prevalent in slabs of granite.
The range of shades is part of the beauty of granite, with pinks, blues, greens, oranges and reds typically making an appearance.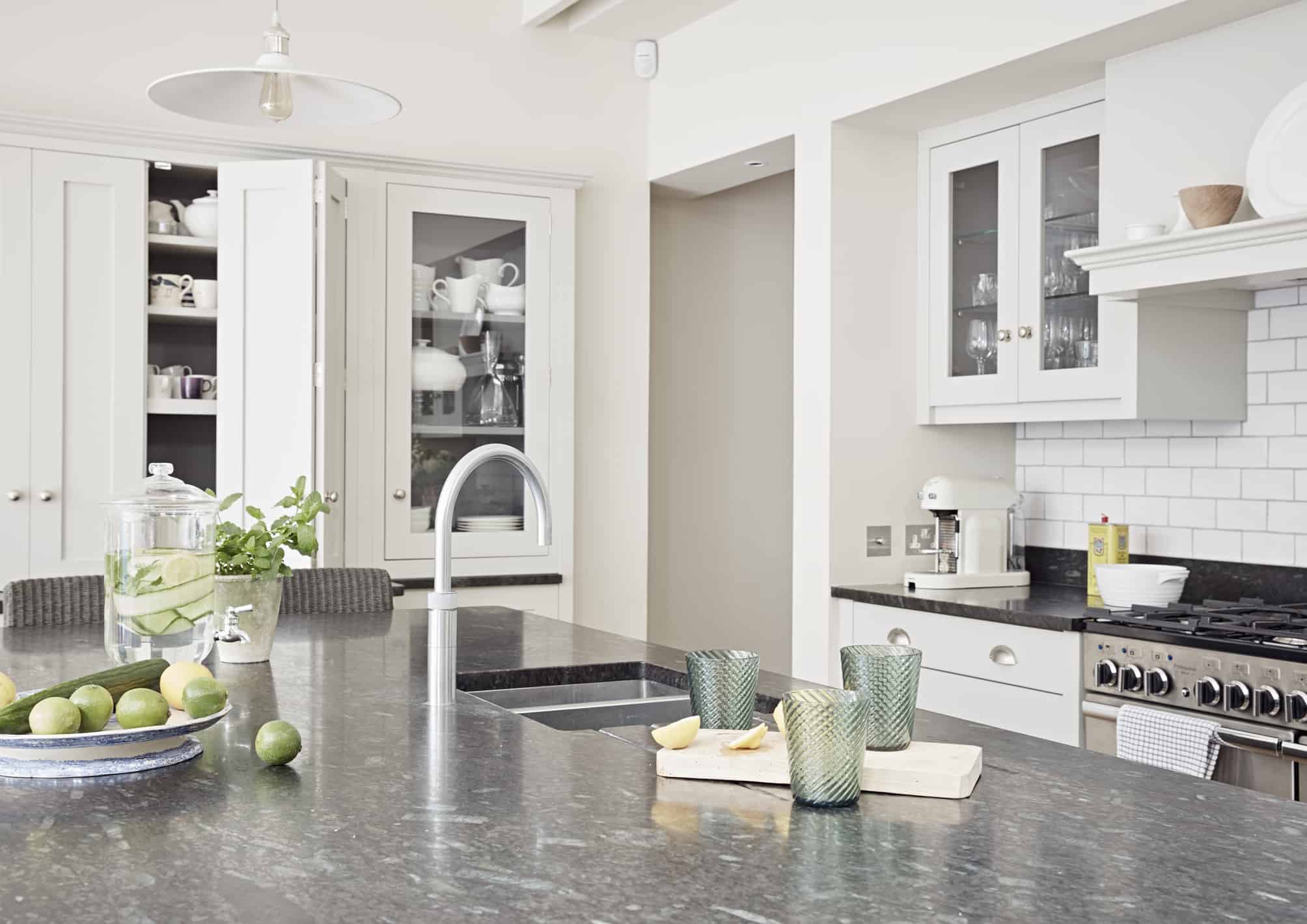 Durability
Being an igneous stone, the strength of granite is astounding, as it can withstand even the most rigorous wear and tear compared to other natural stone worktops, meaning it makes for a long-lasting addition to your kitchen.
Maintenance
As with any piece of luxury stone, granite requires care and attention for the sake of longevity. Trivets and chopping boards should always be used when working on this surface.
Similar to marble, granite should be cleaned with gentle cleansers with a neutral pH – with both materials, plain water is best, but should be mopped and dried up as soon as possible. Use a clean, soft microfiber cloth to clean and wipe your granite worktop and avoid using any abrasive pads as much as you can, ensuring the longevity of your worktop.
Price
As a rule of thumb, granite is generally less expensive than marble. However, the investment in your granite worktop may increase depending on the cut, length, labour and however handsome of a finish you choose. These are all factors to take into consideration, considering your granite worktop is likely to be in your family home for generations to come.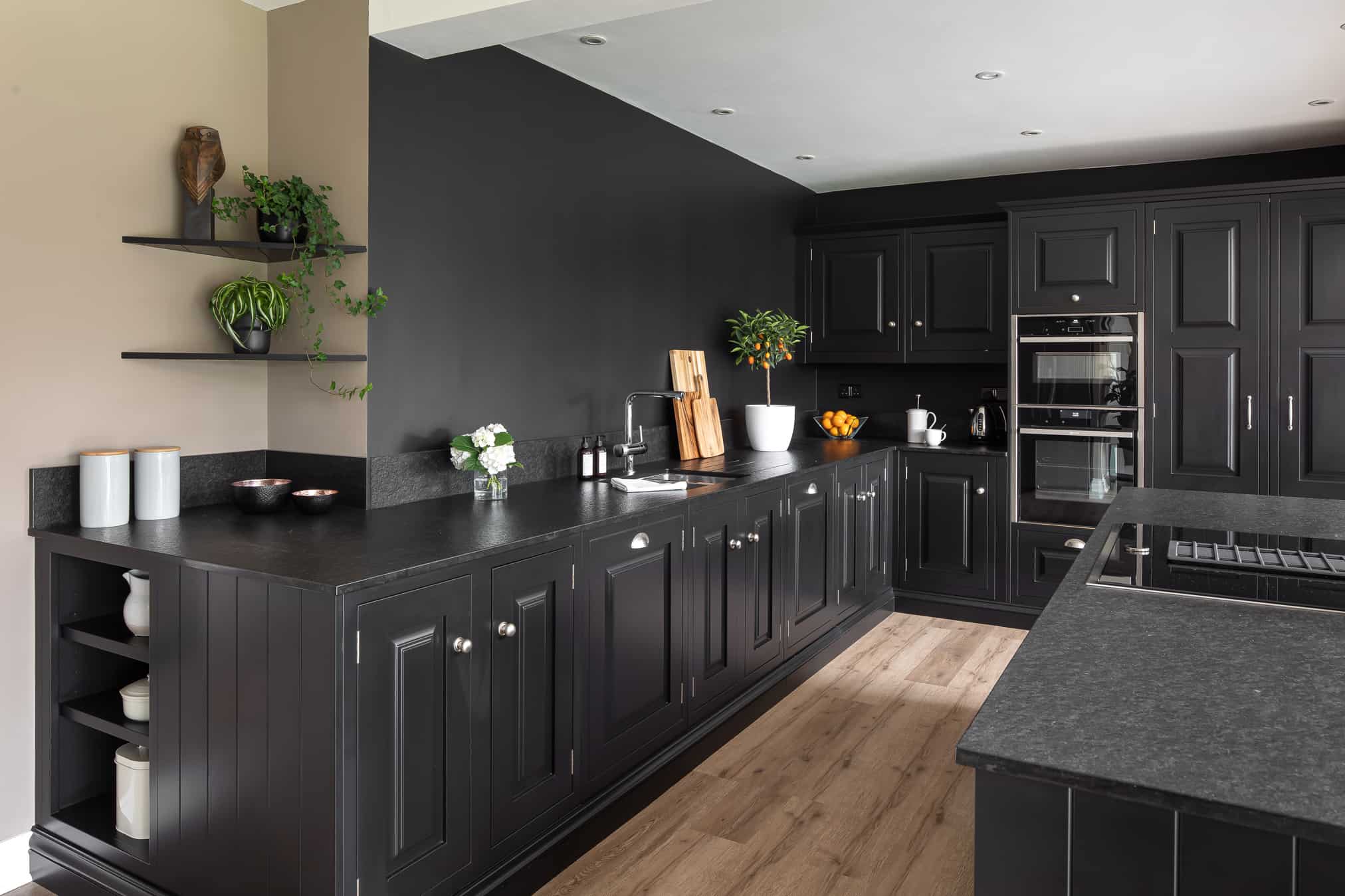 Composite Worktops 
Unlike the natural stone slabs that comprise granite and marble,
composite worktops
are engineered by combining a mix of materials, often including marble. These worktops are known for their superior durability, heat resistance and low-maintenance characteristics. For an affordable hard-wearing worktop, a composite countertop is worth considering.
Whether you choose marble or granite for your kitchen worktop, the appearance of your kitchen will be elevated to one of elegance, with a practical edge. Each stone offers its own characteristics in look, durability and cost, yet both are complementary to both modern and classically inspired designs. For assistance in your decision, contact our experienced team at John Lewis of Hungerford for guidance in creating a design as unique as the natural materials you'd like to include.
Book a free design consultation
John Lewis of Hungerford designers are on hand to bring your ideal home to life
Book a design consultation