Kitchen Texture: 6 Ways To Use Texture In Your Kitchen
Inspiration17th May 2022 5 minute read
When you're dreaming up new kitchen design ideas, your internal mood board is probably a collage of colour schemes, aesthetic styles, appliance options and storage upgrades. Often overlooked, texture is a kitchen design element which can make a tremendous difference to the look and feel of a room, adding visual interest and tactile appeal. In a space as hands-on as the kitchen, it's a design feature which deserves attention, as it can drastically transform your interiors.
Why Kitchen Texture is Important
The stainless steel trend of the 2000s brought smooth, featureless surfaces to our interiors. Sleek and stark, this styling often made kitchens look like they were more suited for television cooking shows than a homely house. Actively considering texture as part of your kitchen design ensures interiors have depth, variety and a humanising element, even while embracing a more minimalist look.
Texture is a very versatile ingredient that forms part of your interior design palette. For those who favour more pared-back colour schemes and design features, texture adds visual interest and depth. In colour-rich kitchens, texture can break up bold blocks of colour or add distinct areas to a kitchen plan.
For many, the main appeal of working with texture is the warmth it adds to interiors. Natural materials in particular instantly add a sense of cosy ruggedness to a kitchen design. Texture can also be harnessed to bring sleekness and natural angular geometry to designs, particularly when man-made plastics and metals are incorporated.
At John Lewis of Hungerford, we create bespoke contemporary kitchens using a diverse array of materials, whether you're inspired by sleek marble countertops or beautiful rustic cabinetry. From early kitchen design ideas and brainstorming discussions to complete installation, our team of expert designers, craftspeople and fitters work with you to create your dream kitchen. To help you realise how to add texture to your kitchen, read our collection of tips and pointers below.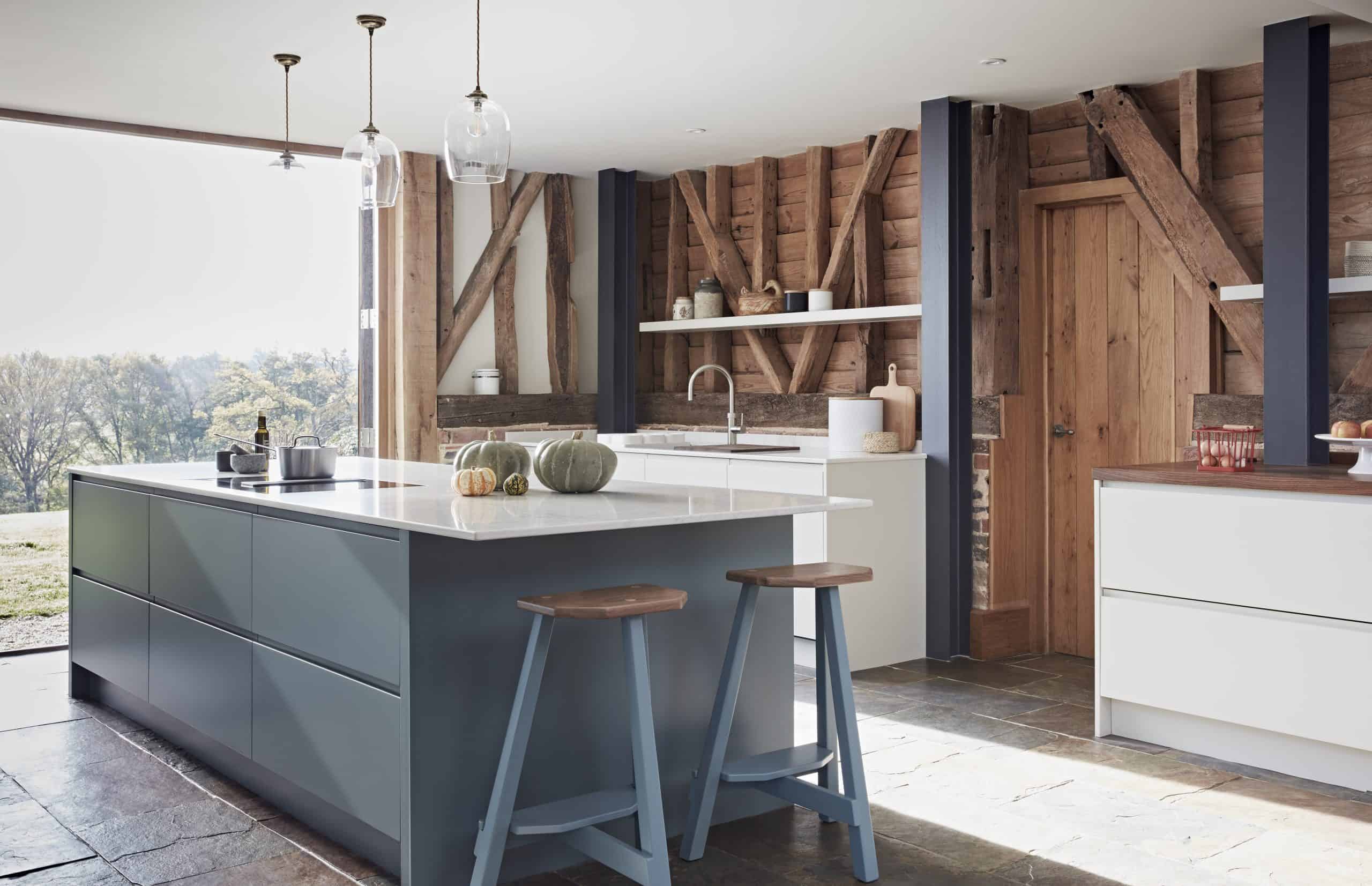 1. Blend the Elements
Mixing materials within a kitchen design is a brilliant way of easily creating visual variety in your interiors, without committing to a bold colour palette. Combining textures, such as exposed brick with natural wood and stone, adds an array of textures to your space, which ensures your interior is interesting without becoming overwhelming. For those who love to 'mix up' their interiors more frequently, laying the groundwork with a varied textural palette provides a great foundation upon which to play and experiment with different colours, schemes and themes.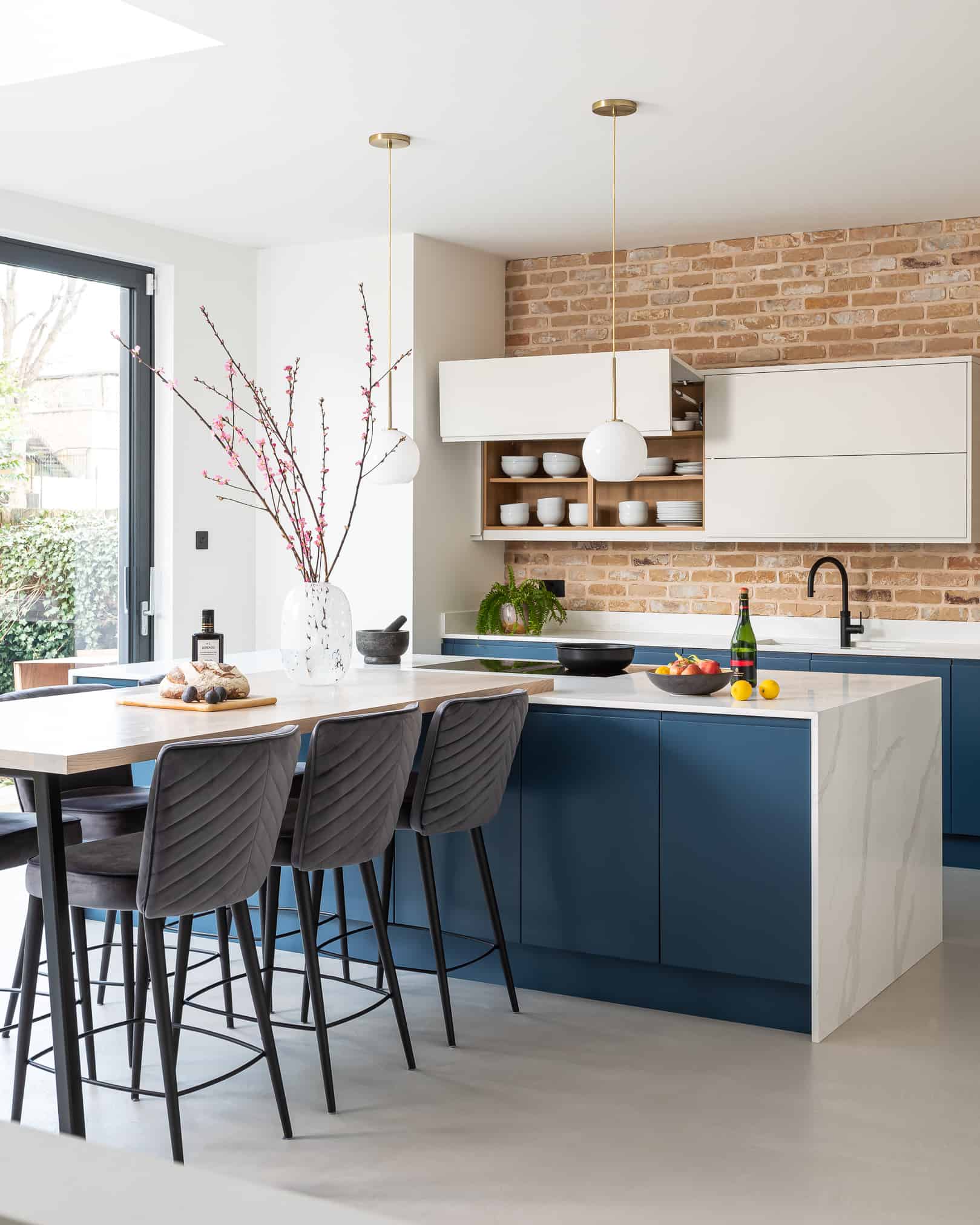 2. Utilise Patterns
Sometimes, texture and colour collide. Tiling is a wonderful way to easily add both. Perfect for splashbacks and walls in need of 'something extra', patterned or textured tiles can add a simple ceramic finish to one area of your kitchen (we love the warmth of terracotta tiling) or a burst of colour. Take a look at our kitchen splashback ideas blog for more inspiration.
3. Opt for Shaker Style Cabinetry
Texture doesn't have to be about big, rustic surfaces which take over a space. It's also easy to incorporate small textured touches into your kitchen, which adds to the feeling of depth, detail and homeliness. The elegantly carved lines and ridges of Shaker style cabinetry, for example, subtly add attention and visual appeal without overpowering kitchen designs. Explore our collection of signature classic kitchen design ideas for expertly made wooden cabinetry, styled with care.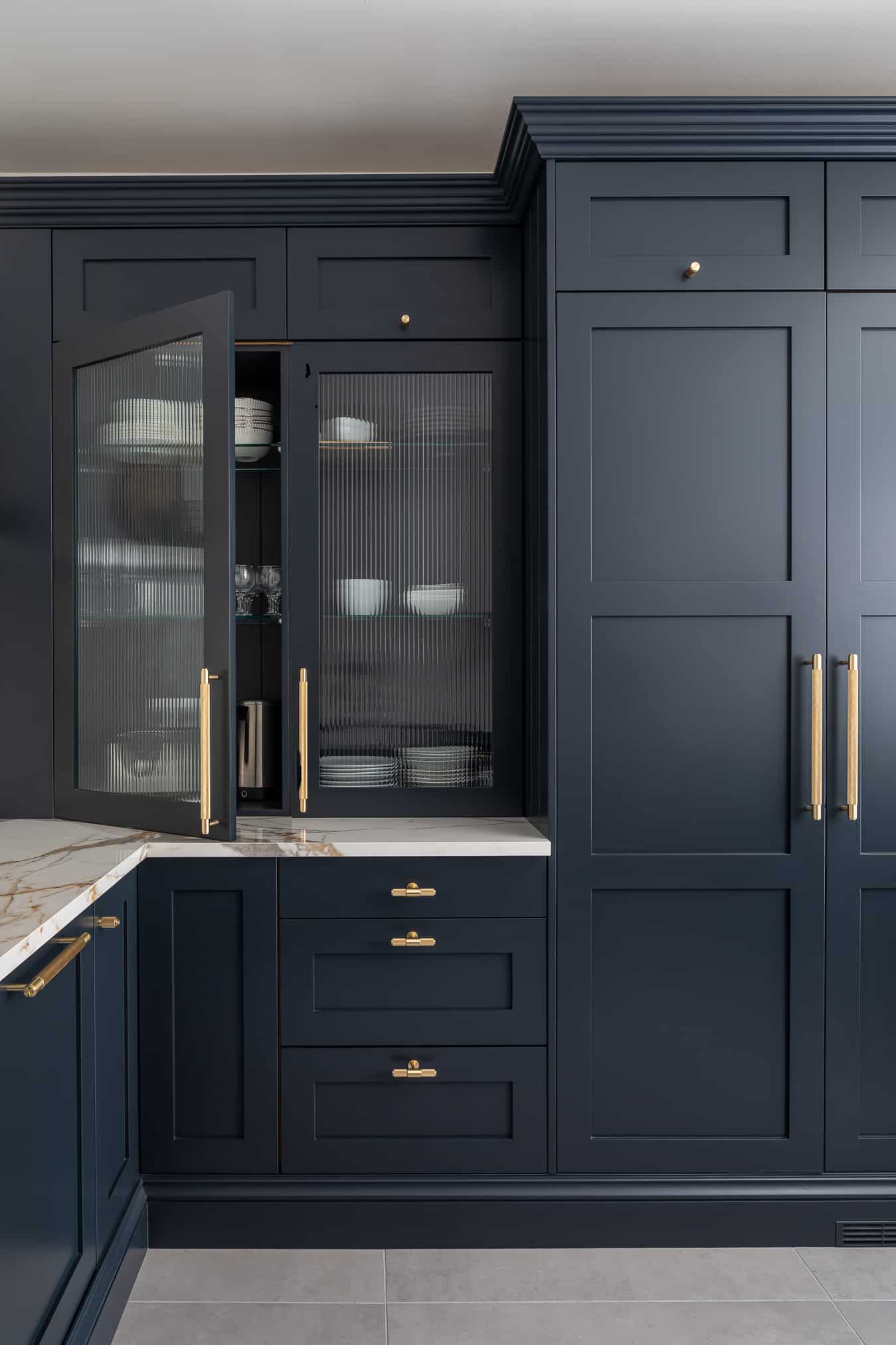 4. Remember the Details
Texture can be added to kitchen interiors without committing to a big revamp. Little details can be carefully added to bring more textural variety into your kitchen. Why not explore alternative finishes next time your kitchen taps and hardware need to be replaced? Or update your light switches, sockets and lighting fixtures for an easy kitchen refresh? Small tweaks to these little elements (particularly when carrying a theme throughout an interior design) can make a surprisingly big difference.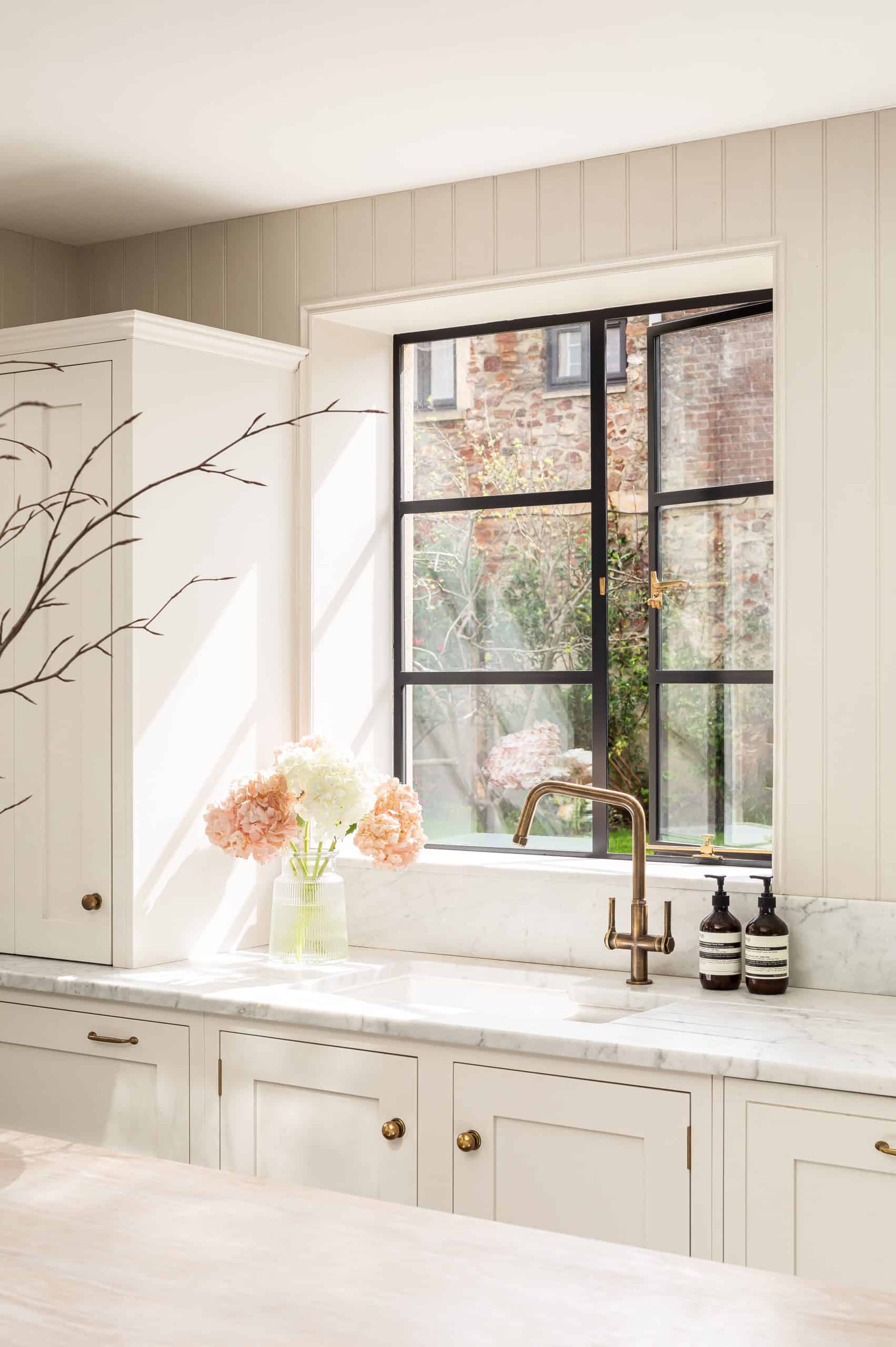 5. Make a Statement
If you'd prefer to make a bit of a splash with texture in your kitchen, consider a statement wall. Easy to undo if you decide to make a change in future, but large enough to make a significant impact to your interior, statement walls are a wonderful place to experiment with texture. From patterned tiling to beaten copper, the effects you can achieve in this new area of your home are endless.
If a statement wall isn't right for your kitchen, kitchen islands are another ideal place to showcase texture in a big way. Marble countertops, rustic wood, ceramic tiles, beautiful stone — choose a material which brings your kitchen together and use this as a textural focal point and the hub of the room. Explore our brochure to discover beautiful textured kitchen islands, or contact our design team to discuss your big ideas today. We love to work on bespoke projects.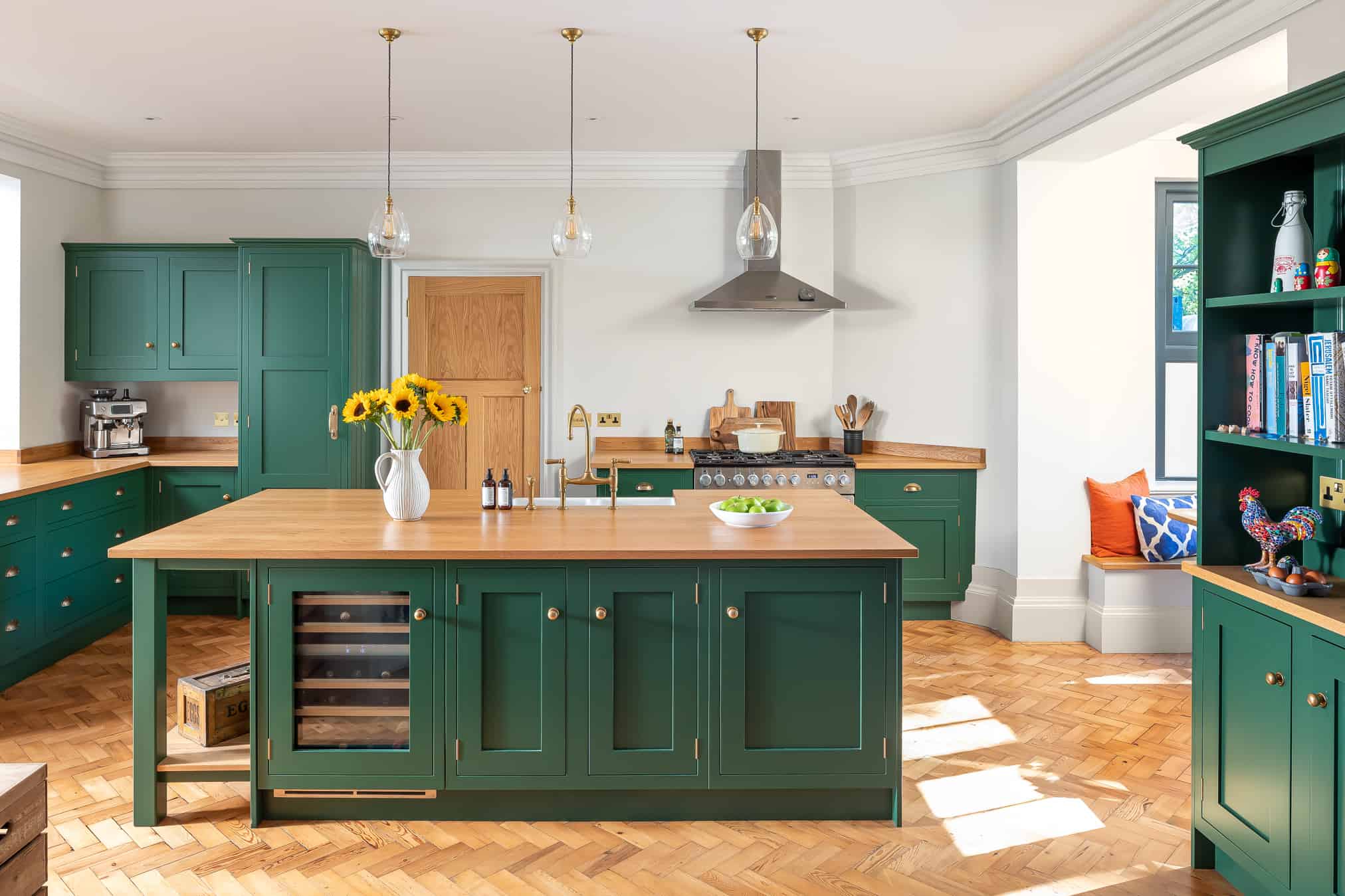 6. Keep it Fresh with Freestanding Furniture
Freestanding furniture is a great way to add texture to kitchen designs. Perfect for zoning areas of a kitchen, or simply adding visual interest, tables, kitchen islands, larders and pantries which can be easily moved around can change the functionality of your kitchen, while also bringing fresh texture and depth to an interior.
Separate from kitchen cabinets, freestanding furniture allows you to be more playful and creative with texture, bringing in new surfaces and materials not used elsewhere in the kitchen. Embrace contrast or tie new furniture into an existing design by incorporating elements like Shaker-style cabinet doors beneath a freestanding kitchen island with a marble worktop.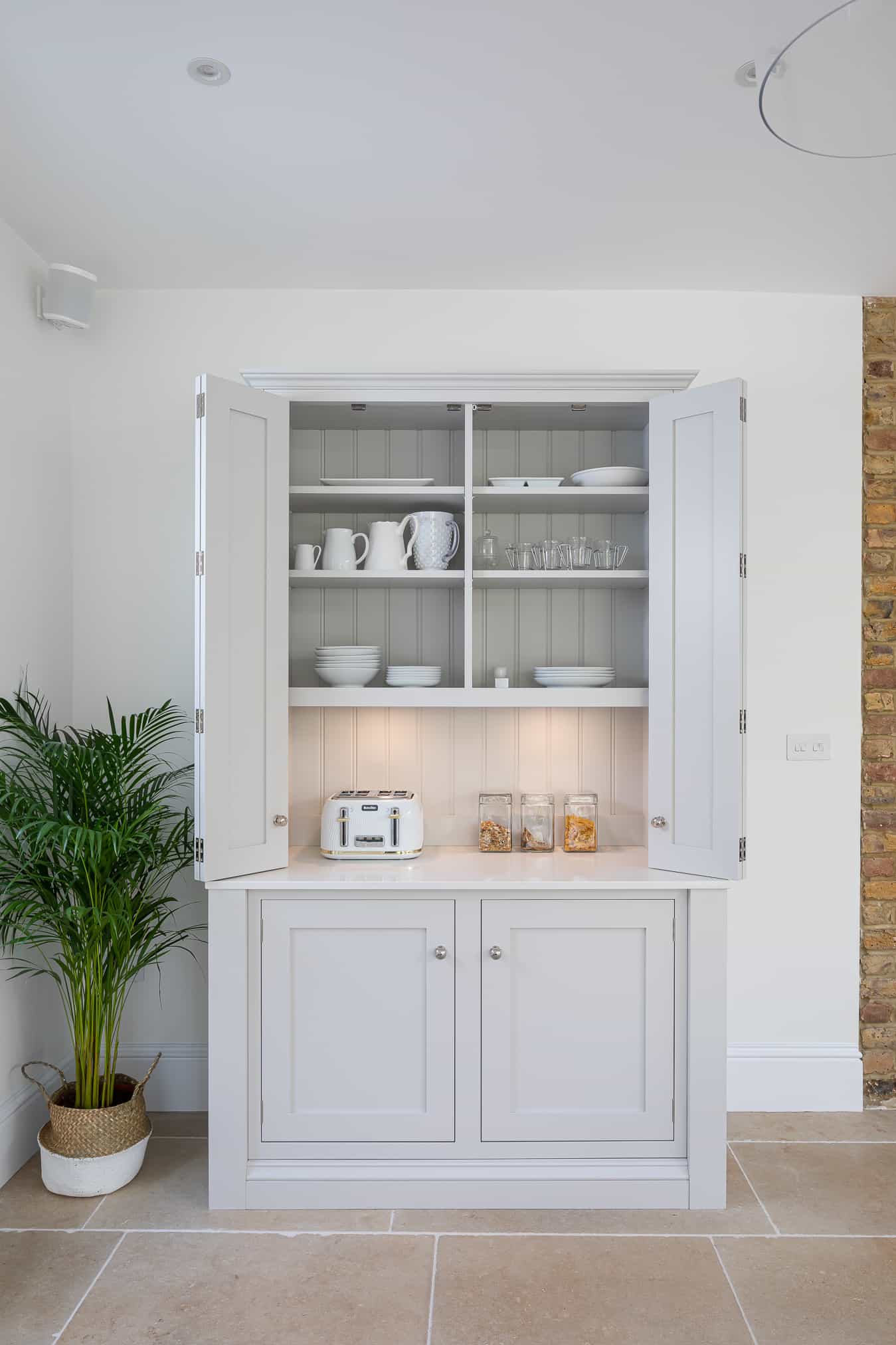 Explore Texture with John Lewis of Hungerford
The John Lewis of Hungerford collection includes inspiring materials that add texture and depth to your kitchen design, from sleek marble and earthy stone to responsibly sourced wood and statement metals.
Whether you already have a complete vision for your new kitchen or require support with the kitchen design process, our team of experienced designers, skilled craftspeople and efficient fitters can help at every stage. Explore our brochure or make use of our design service to select textured surfaces and fittings, perfect for your home.
With over 30 years of experience, our designers and artisans specialise in bespoke design and made-to-measure kitchen furniture. At John Lewis of Hungerford, we create beautiful, individual kitchens which perfectly complement your taste and lifestyle. Contact us today to begin your kitchen design journey.
Book a free design consultation
John Lewis of Hungerford designers are on hand to bring your ideal home to life
Book a design consultation