Kitchen Island Cool
Inspiration7th May 2018 3 minute read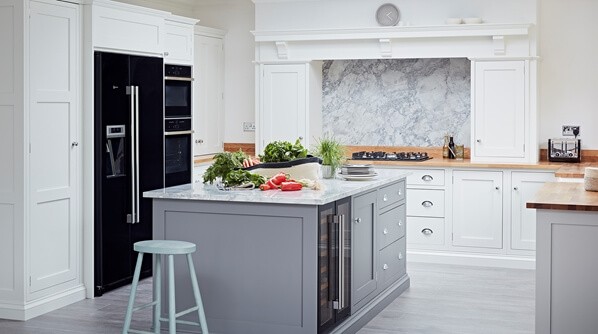 Beautiful and functional the kitchen island is a must-have asset for any kitchen.
Whether you have a traditional or contemporary look, islands are a real benefit and hugely versatile, proving to be the ideal way to create more kitchen work-space. With Summer just around the corner, with it comes warm evening and social gatherings. Kitchen worktop space is often at a premium and your usual calm, seemingly large kitchen can suddenly feel very constricted. This is where a kitchen island comes into its own. A kitchen island makes a stunning centerpiece for any kitchen and the perfect setting for a social event with friends and family. It also offers extra, free-flowing work-space to prepare food and if you add a hob and sink, a place to cook and wash too. An array of different worktops can be used with a kitchen island as well, from granite to Neolith to wood all offering their own individual style and fantastic benefits, depending on how you plan to use your island.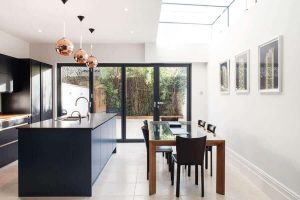 In addition to worktop space kitchens islands are a fantastic feature to add more storage and reduce kitchen clutter. You can incorporate drawers, cupboards and shelves into your kitchen island design. Great for housing appliances and with open storage, even showing off your collection of crockery, cookbooks and glassware.
The kitchen is often the hub of the home and kitchen islands instantly create a natural gathering area for friends and family, perfect for entertaining or simply enjoying family mealtimes.
They are also a valuable addition if you have children, forming a great place for kids to do their homework and allowing you to keep an eye on them at the same time.
Islands can make a great room divider too if you have a large open plan kitchen/ living/dining area, without making the kitchen seem isolated. You can feel part of the conversation in the living area, whilst preparing a meal or grabbing a quick snack in the kitchen.
Get in touch to discuss your plans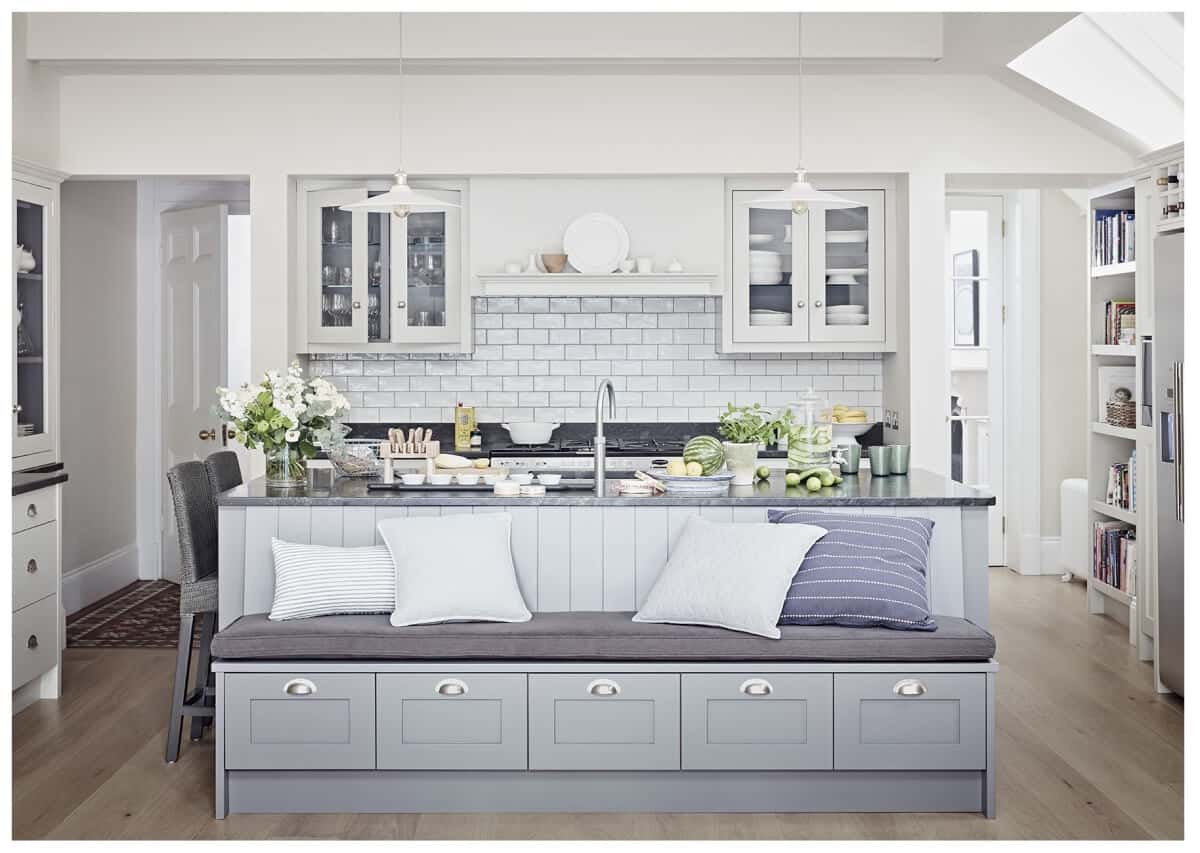 If you do have a large kitchen don't be afraid to think big. At the heart of a spacious kitchen a sizable island creates a real show-stopping centrepiece, with infinite space and an abundance of storage. However, if you have a small kitchen don't assume having an island will be impossible, there are a huge number of options to make an island work in any kitchen regardless of size or shape.
Kitchen islands come with the opportunity to add some flair to your kitchen. Being bold and choosing to paint your island in a striking colour will turn it into a fabulous focal point and when teamed with a simple table and chair, creates the perfect in-kitchen dining space. Keep it casual and opt for banquette style seating for your dining area. This style of seating really makes for an unforgettable kitchen and is great if you are pushed for space but still want a beautiful area to dine in. It also allows for extra storage as built in drawers and lift-up seats can be included in the design.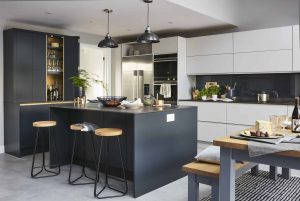 Whatever your needs, a kitchen island can be anything you want it to be.
We look forward to helping you achieve your kitchen dreams.
Book a free design consultation
John Lewis of Hungerford designers are on hand to bring your ideal home to life
Book a design consultation