How To Open Up Your Kitchen With Natural Light
Inspiration17th June 2022 4 minute read
The benefits of natural light are plentiful, whether that's lifting your mood or lowering your energy bills. Kitchens that are designed to maximise daylight do much more than open up a space and make it feel bigger. Natural light reduces energy consumption and acts as a serotonin boost for healthier wellbeing. Especially suited for kitchens on the petite side, our small kitchen lighting ideas are here to help you accentuate natural light into each corner of your kitchen.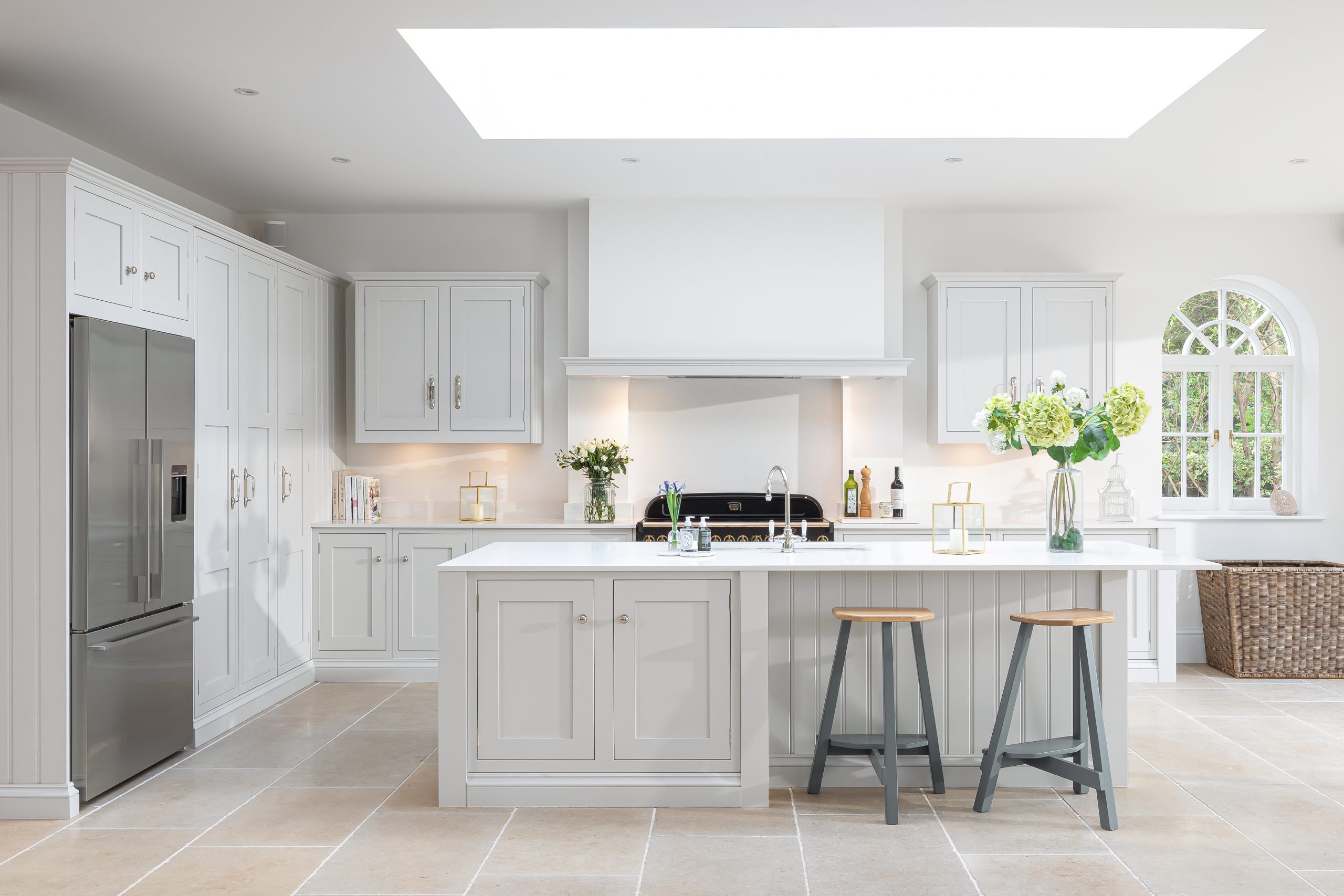 Encouraging natural light throughout your kitchen starts with a few key design elements which includes neutral colour schemes, open shelving and reflective surfaces, to name a few. Our bespoke contemporary kitchens are streamlined and suave, offering plenty of space for natural light to come into play. Your kitchen is a space for living and entertaining, and creating an environment bathed in daylight is an important ingredient in any welcoming atmosphere.
Implementing our natural kitchen light ideas to increase the daylight in your space comes without a total kitchen remodel. Rather, consider making these simple swaps that will have your space radiant with the natural rays of the sun.
Utilise Glass Doors and Windows
If you're aiming to brighten your kitchen with natural light, consider glass a good friend. Glass windows and doors not only invite natural light in, but act as buoyant reflectors for natural light to leap off of. Replacing solid cabinet doors for those with reflective glass panelling will not only add variance to the collective surfaces in your kitchen, but exaggerate the sweep of natural light even into the darkest of corners.
Light Work Surfaces 
As a general rule, light reflects light. Work surfaces that fall into a bright colour pallet, such as cream or beige, entice light in and around your kitchen. Those that would adore a marble kitchen at the centre of their home will be happy to know this is a work surface that does the work for you when it comes to swelling the natural light in your kitchen. Request our brochure to browse inspiring applications of work surfaces, such as quartz and marble, and see which reflective surface is the perfect match for your home.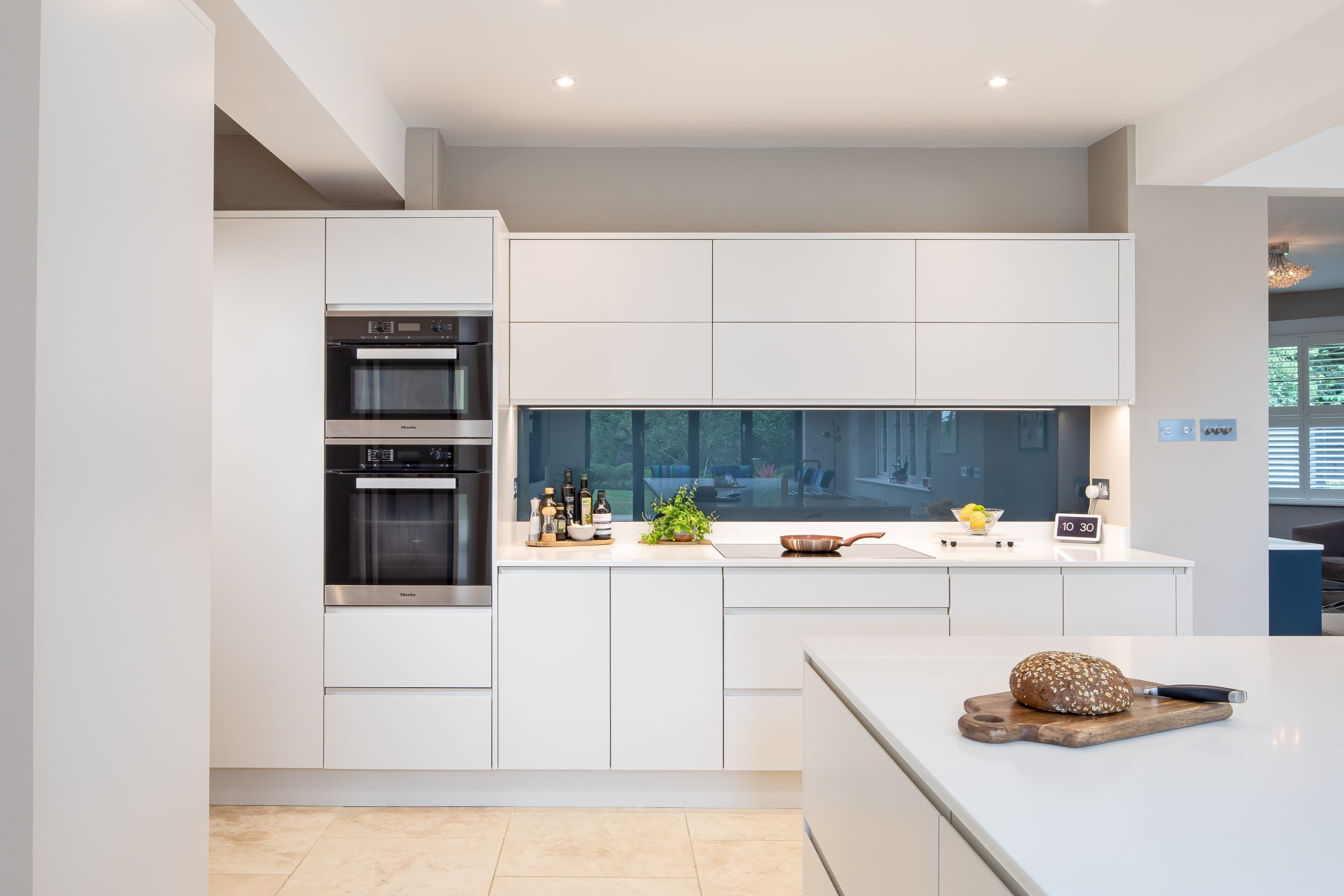 Pastel and Neutral Colour Scheme
Kitchens of a bright, neutral esteem have a habit of welcoming natural light a seat at the table. If opening up your kitchen is the aim, you'll want to avoid deep, richly shades. According to the colour theory, dark colours absorb light, creating an atmosphere that feels as if it's closed off and cosy.
Natural, pastel paint colours to the tunes of white, off-white, blue, green and stone colours are natural shades that reflect wonderfully in the kitchen. Within a minimalist kitchen layout, plan to incorporate soft neutral colours for a sleek kitchen design that makes light work of maintaining an airy, breathable atmosphere. Open shelving in place of cabinets is another element that will keep counters clear of clutter and attract natural light to wash over every surface.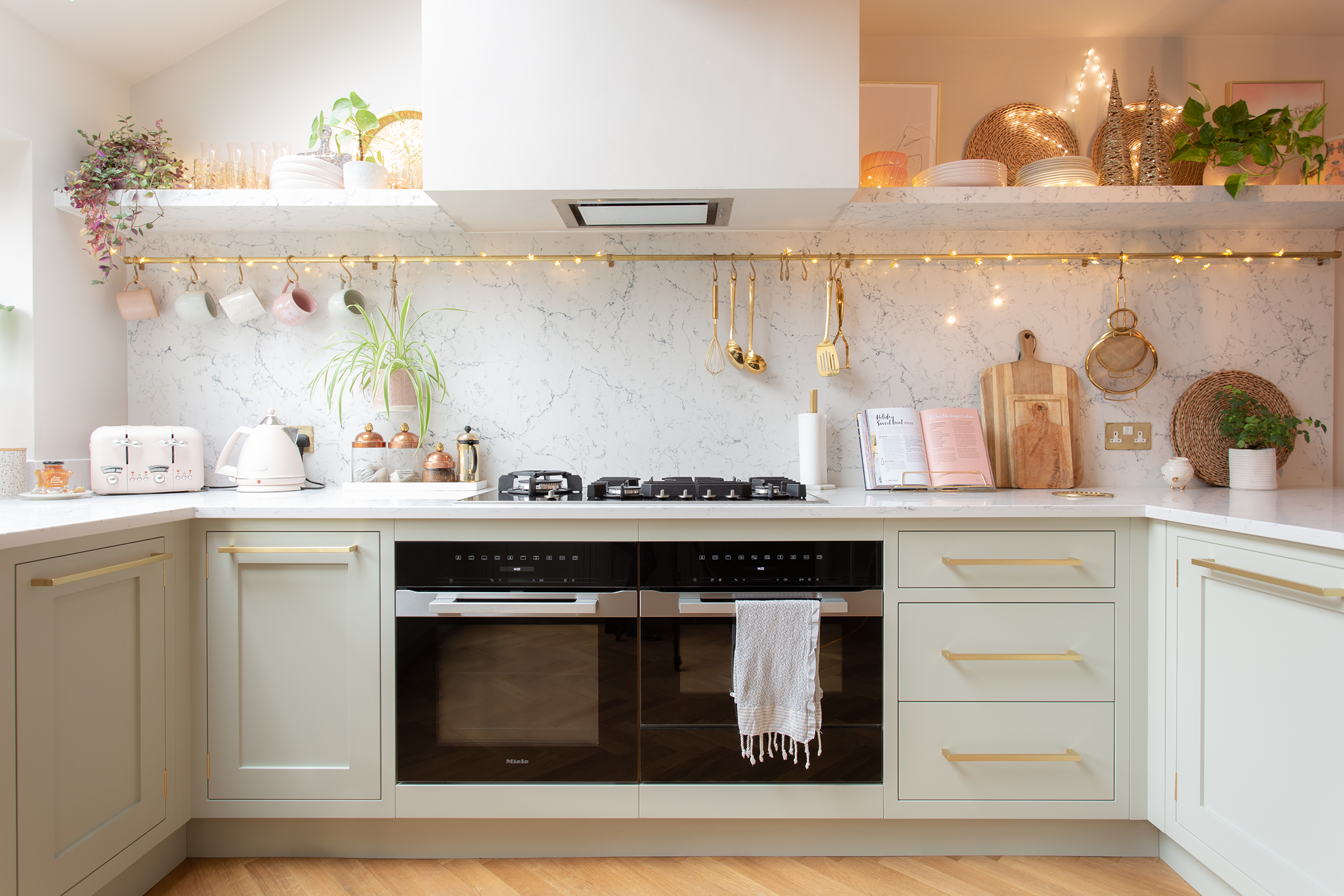 Light Reflecting Flooring 
The only type of flood you'd ever want on your kitchen floors is a flood of natural night. Tile or laminate flooring will encourage this — so long as you stick to soft shades. Porcelain tiles with a natural veining, for example, would
add texture
to your space and make for a durable kitchen floor that's ready to withstand the ins-and-outs of daily life, while acting as a sprightly surface to enhance the reflection of natural light. 
Avoiding dark carpet runners and wooden flooring of a deep wash will be essential if you want to focus on opening up your kitchen. The shade of your floor plays an important role in keeping your kitchen bright, so it's important to avoid opting for colours that will absorb natural light as soon as it enters the room.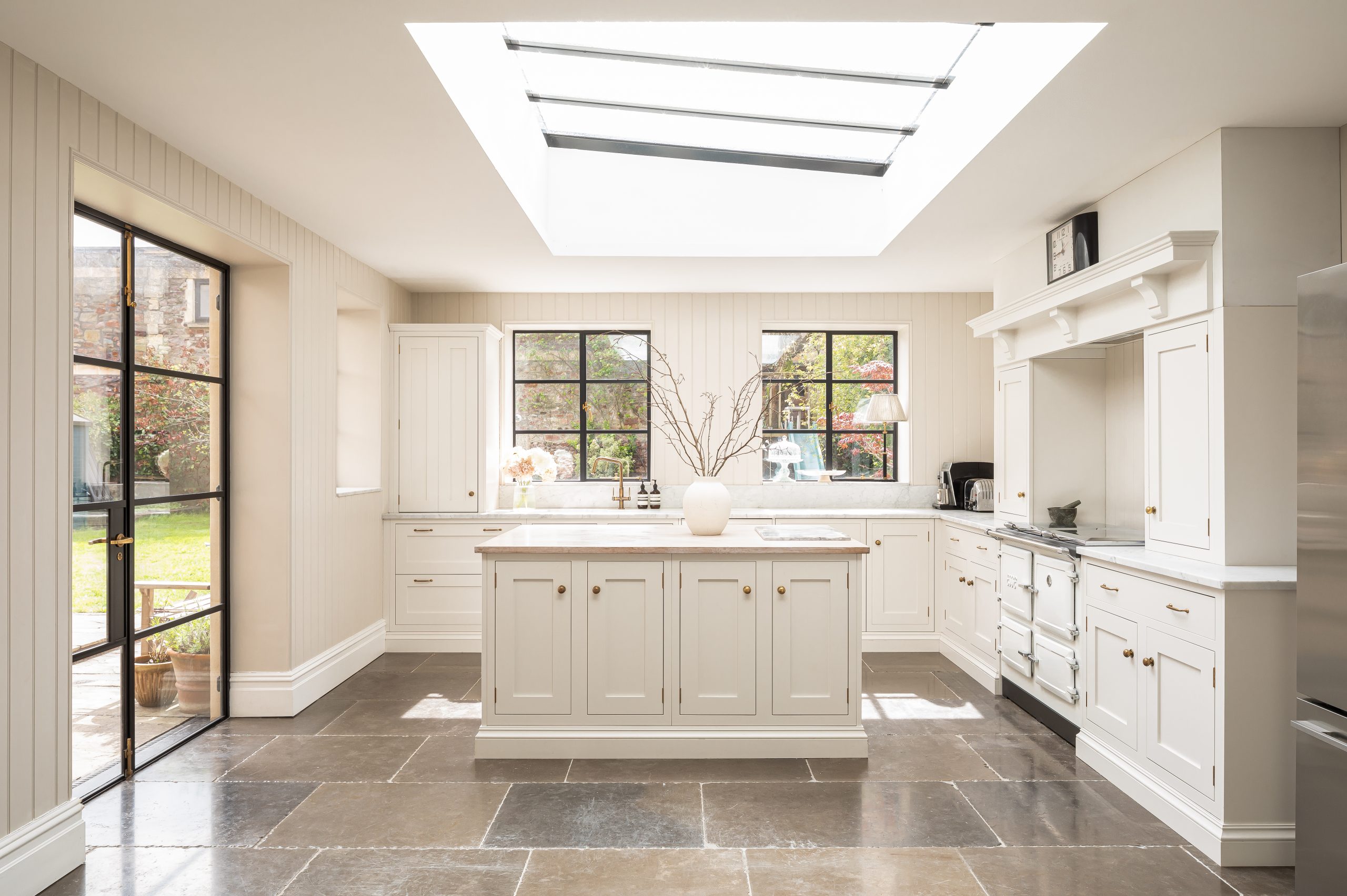 When you're ready to optimise natural light in your kitchen, contact our skilled designers for their expertise on taking advantage of the opportunities for natural light in your kitchen. We are looking forward to collaborating with you on your bespoke kitchen design, and create a statement piece at the centre of your home that shines even after the sun's gone down.
Book a free design consultation
John Lewis of Hungerford designers are on hand to bring your ideal home to life
Book a design consultation