The 6 Steps to Making Your Kitchen Extension Ideas Come to Life
The kitchen is the heart of your home – the place where you and your family and friends come together to cook, socialise and make memories that will last a lifetime. Expanding your home is a fantastic way to a beautiful kitchen/living space that you can fill with laughter, warmth and love.
Planning a kitchen extension is an exciting time, but it can feel overwhelming. If you're not sure where to begin, we're here to guide you every step of the way. Our designers have created a six-step guide to help you take the first steps of your journey towards the kitchen of your dreams.
John Lewis of Hungerford's Kitchen Extension Design Guide
1.  Create a wish list
The first thing to think about is what you want to achieve from expanding your home. While in theory more square footage may sound appealing, it's crucial to plan out how you will use it to avoid creating a disproportionately shaped room with no focus and too much unused space. For some, a versatile, light-filled kitchen where the family can come together is integral to their design. For others, practicality is key, whether that is storage or prep space or state of the art cooking equipment.
We suggest making a wish list of your priorities. If you're unsure where to begin, our designers would love to help you focus your ideas to create a space that works in harmony with your needs and lifestyle.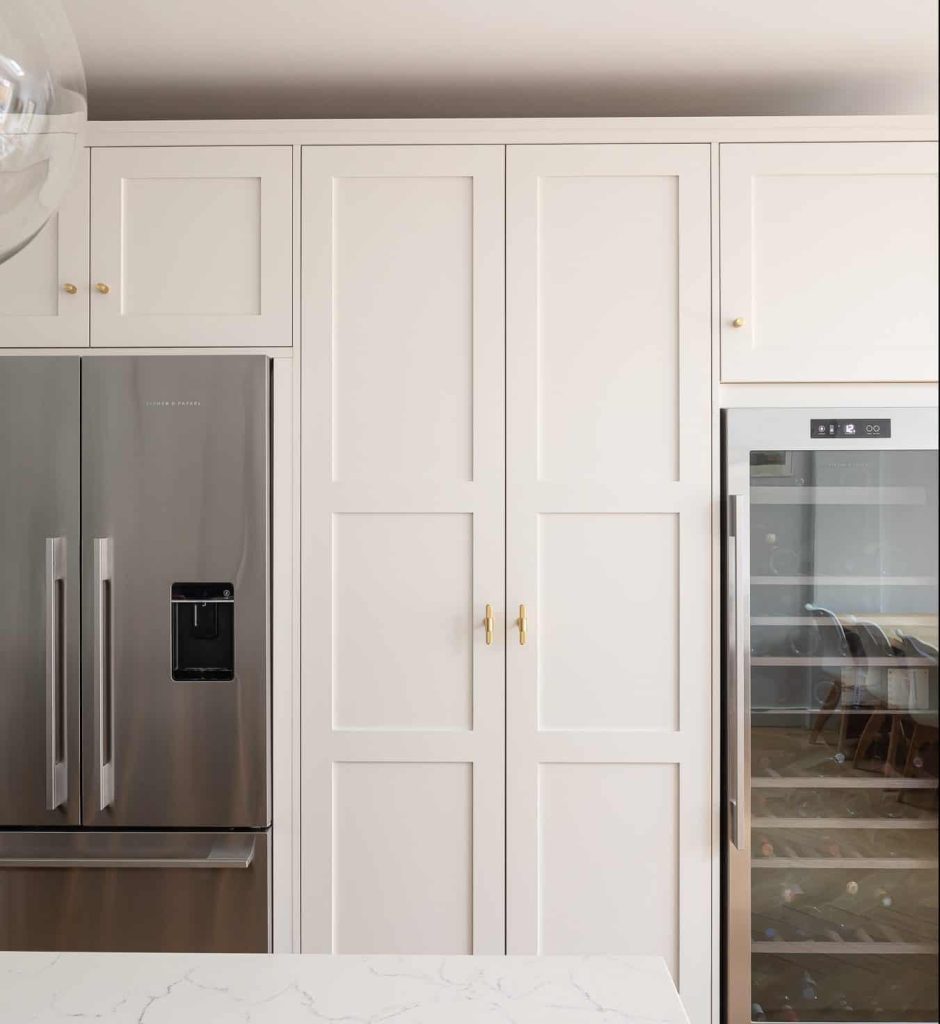 2. Set a budget and choose a company
The price of an extension depends on the nature of the work. Naturally, the more extensive the expansion and design, the higher your budget should be set. We recommend factoring in additional costs as well, such as party wall agreements and planning permissions, and allow for around 10% contingency.
When choosing a company to facilitate your redesign, however, it's about more than just price. You should settle on a dedicated and experienced team who you can communicate with easily, as you will be working with them for several months. Should you decide to work with John Lewis of Hungerford, we guarantee that our expert kitchen designers will be with you every step of the way, from initial designs to a completed installation, making your kitchen extension an enjoyable and easy project.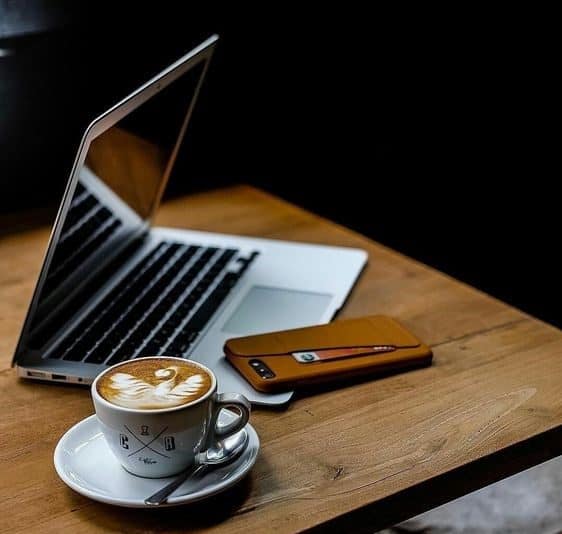 3. Finalise the layout
Deciding on a layout as soon as possible is best as it will allow the build team to begin the task at hand, allocating the services and ordering the flooring, windows and doors. We recommend having a John Lewis of Hungerford kitchen designer on board to advise you on the ideal layout for your kitchen, to ensure it fits seamlessly into the room and harmoniously matches your needs. Don't simply rely on your builder or architects' ideas for the space.
The ergonomics of a kitchen are important to consider – for example, having your bin and dishwasher adjacent to the sink will save you from endlessly pivoting back and forth. Equally, it is worth thinking about the items that you want to store in your kitchen. Do you have a lot of heavy serve wear or appliances that need to be readily accessible? If so, consider using drawers for ease of access and adding sockets to the inside of cabinetry for hidden charging points. Our designers are available to help you find solutions of all of these considerations and more.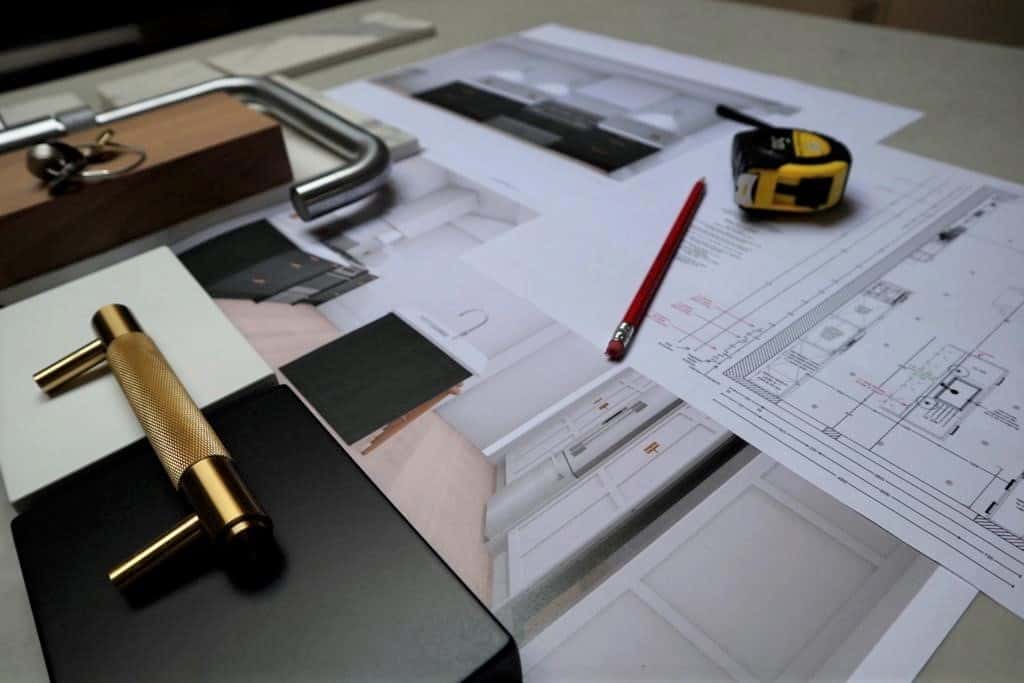 4. Appoint your team
The size of your team will depend on the scope and complexity of your kitchen extension. In some instances, a structural engineer or builder will be able to draw up plans, but it may be worth considering appointing an architect in some cases. They will be useful in planning the plumbing and electrics as well as ensuring that the space is structurally sound.
Once you've assembled your team, provide them with your finalised layout so that they can create a realistic scope of work and timescale. The average kitchen extension takes 12-16 weeks to complete, but large projects can take the better part of a year. Your kitchen designer needs to be part of your team too, especially when it comes to the layout of water or gas pipes and sockets. At John Lewis of Hungerford our designers can work with other appointed tradespeople to ensure the process of designing and installing your extension is as smooth as possible.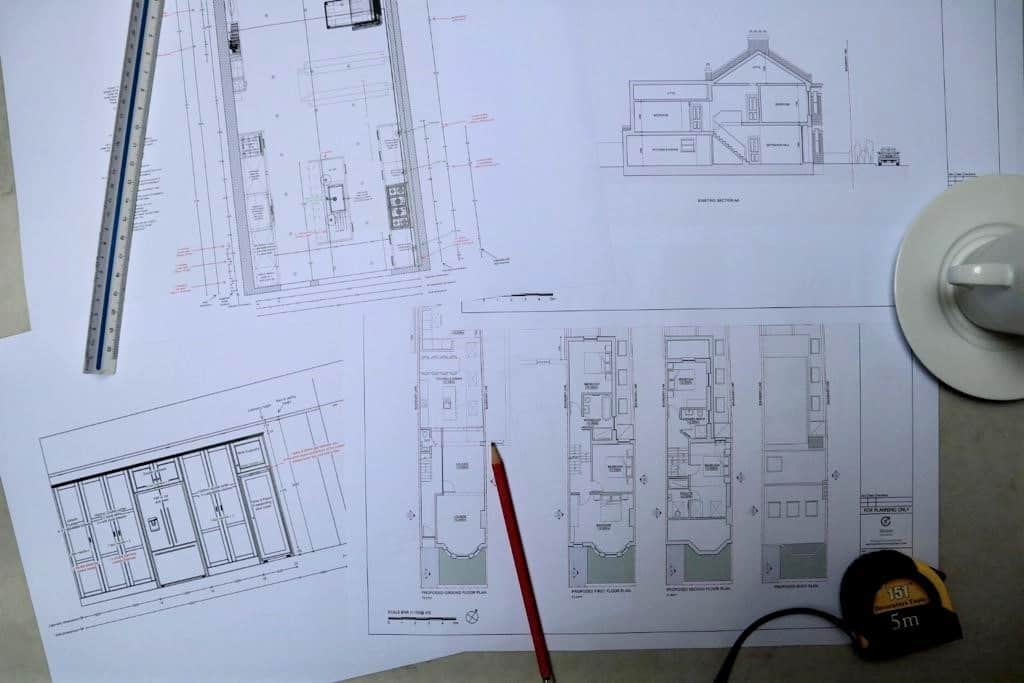 Request a free brochure
5. Decide on your kitchen's style
Now onto the exciting part!  With so many resources available, choosing a kitchen style can be quite overwhelming.  We always suggest you start by pulling together inspirational images from magazines, saving photos on Pinterest and Instagram or even getting ideas from your friends' kitchens! Eventually you will uncover similarities between all the designs you like best.
Unlike other rooms in your house, the kitchen has multiple textures and finishes so it's important that they work harmoniously. Compile your inspirational images and share them with one of our kitchen designers – they will help you create a cohesive scheme that draws inspiration from your collection, that stays true to you as the homeowner in the most creative and cost-effective way.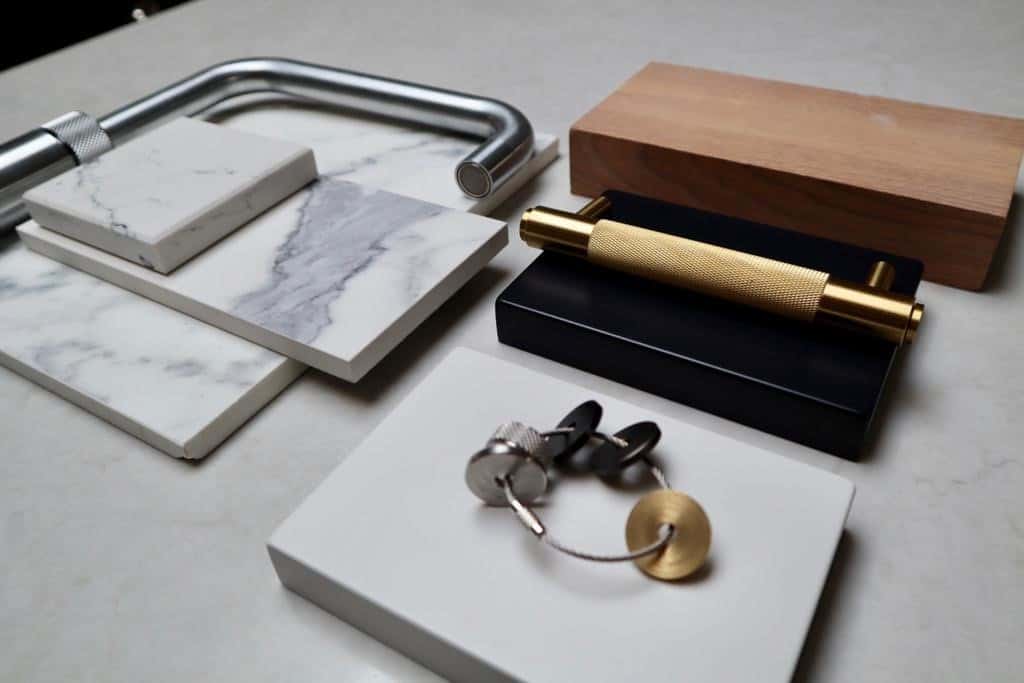 6. Prepare for the finished product
Once the flooring has been fitted, the plumbing and electrics have been positioned and the windows have been installed, it's time to sit back and let the carpenters work their magic. Over the course of a week your CAD drawings will come to life and your dream kitchen extension will finally become a reality.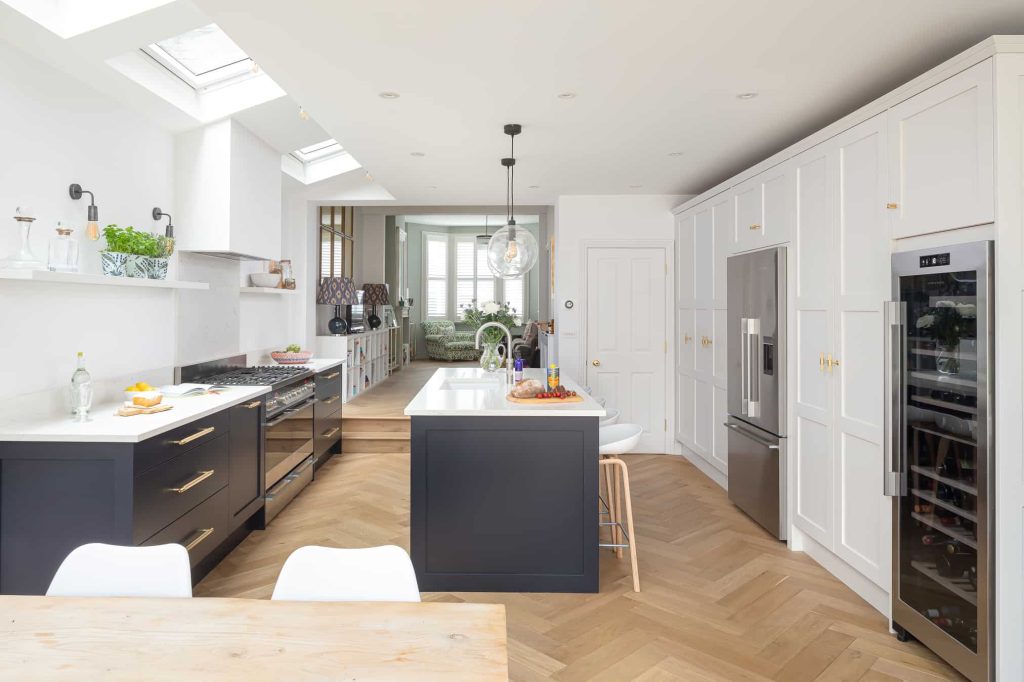 With John Lewis of Hungerford, kitchen extensions are a simple and seamless process. Our expert designers are skilled craftspeople who are with you every step of the way, from ideation to instalment.
If you are looking to expand your kitchen, please get in touch with our team. We would love to discuss your options with you.
Book a free design consultation
John Lewis of Hungerford designers are on hand to bring your ideal home to life