Gullwing doors
Kitchen Definitions18th July 2014 2 minute read
As part of our #KitchenDefinitions series of blogs, we're looking at the technical terms found in kitchens that can sometimes cause confusion when looking at the different design options for individual projects.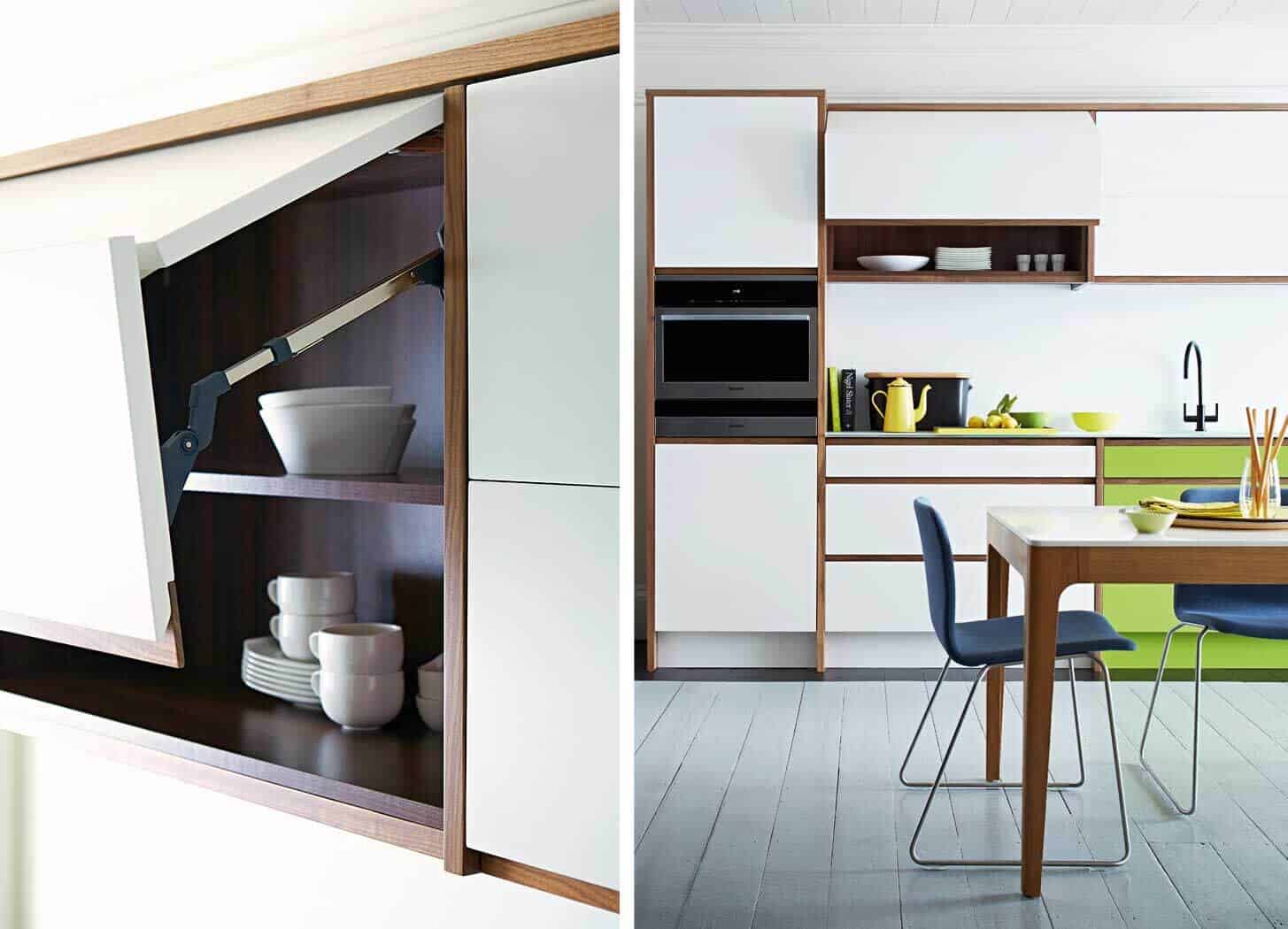 This week we're looking at Gullwing cabinet doors. Named so for their angular appearance, gullwing doors open up and away, allowing for fast and full access to the cabinet's interior. Gullwing doors work well in kitchens where space is at a premium and are ideal for overhead cabinets, but are not recommended for low ceilings.
Shallow cabinets are given their full storage potential with this type of door, as even items right at the back are accessible. They have a soft close mechanism, so the doors do not spring open or shut and making a cook's life easier.
Here you can see an example of a Gullwing door incorporated into our Pure Kitchen. Designed with our customers' requests in mind, the kitchen unites modern style with a mid-century feel. The doors add to the smooth and sleek appearance by removing the need for protruding handles – producing less visual clutter.
You can view examples of our Pure Kitchen range in our Fulham and new Chiswick showroom. Speak to one of our designers there about how best to incorporate this style into a kitchen or see more from our Pure kitchen on our Pinterest boards.
Stay up to date with the very latest from John Lewis of Hungerford by connecting on our Facebook, Twitter, Google+, Instagram and Pinterest networks to see more from us.
If you'd like to speak to one of our designers, find your nearest showroom.
Book a free design consultation
John Lewis of Hungerford designers are on hand to bring your ideal home to life
Book a design consultation