5 Fresh Kitchen Design Ideas for 2022
Inspiration21st January 2022 3 minute read
The new year is the perfect time to shake things up. From resolutions to revamping your kitchen to refresh the heart of your home, this time of year is the perfect opportunity to turn over a new leaf and try something different. Whether you refresh your home with little changes or have something big in mind, we've curated some luxury kitchen inspiration below. 
Refresh the Cabinets
Reimagining your kitchen cabinets is one of the easiest kitchen decor ideas to put into action. The project may be straightforward, but the results can totally transform kitchen spaces. Repaint your cabinets with bright, bold colours for a fast kitchen refresh for 2022.
For a larger-scale transformation, it may be time for a completely new kitchen design.  Installing new kitchen cabinetry gives you the opportunity to reimagine your kitchen, your way. From implementing clever storage solutions for your essential kitchen equipment, to creating larders for your favourite ingredients, a new kitchen can completely transform the functionality and look of your space.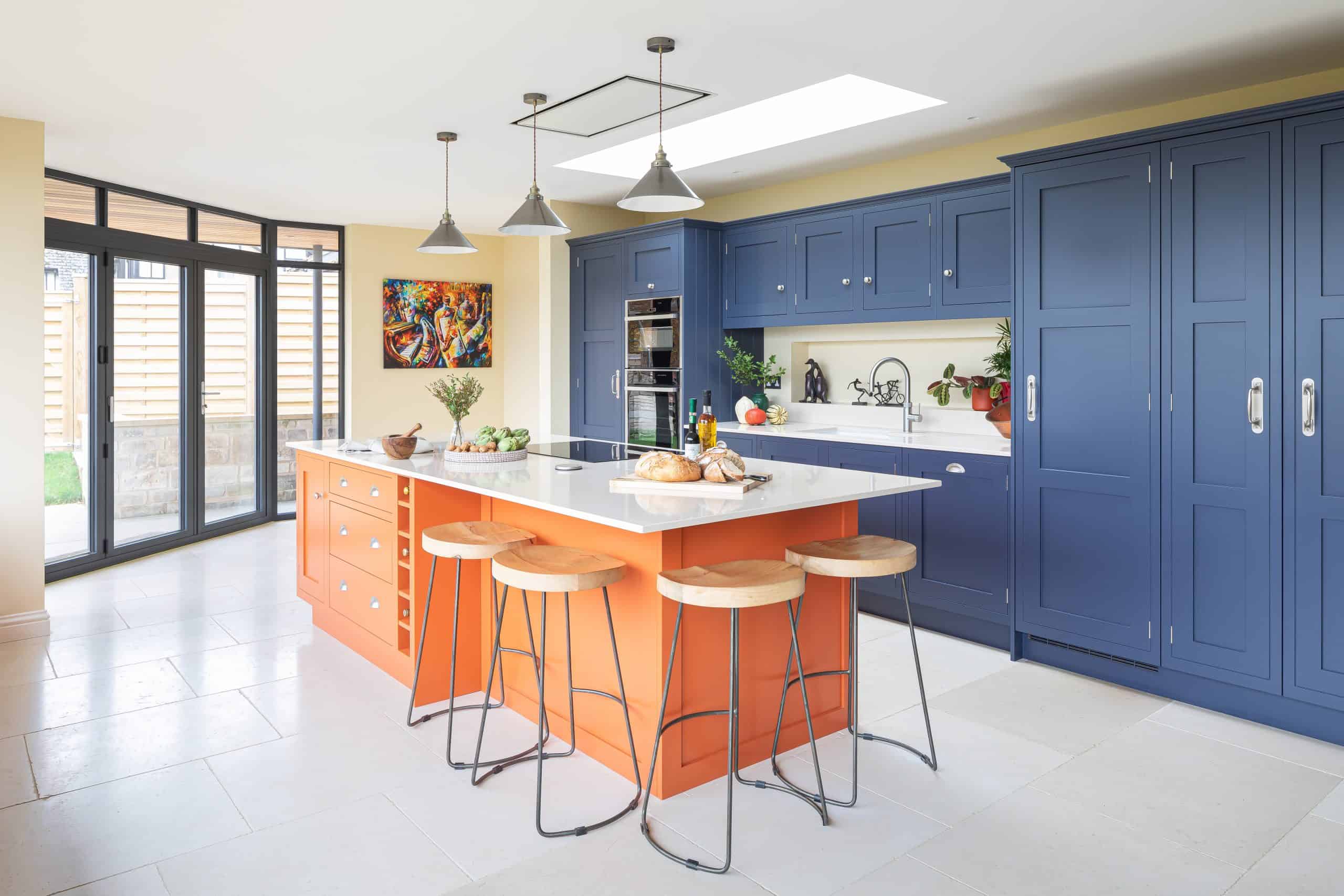 Open Shelving
Maximalism is an interior design trend which shows no sign of abating in 2022. In this design philosophy, more is more. Embrace a maximalist aesthetic by installing open shelving in your kitchen, using this newfound surface space to store anything which brings you joy, from cookbooks and succulents, to floral displays and decorative squash! For passionate home cooks, open shelving is also brilliantly practical, leaving equipment visible and accessible. Easy to implement, reimagining your kitchen shelving is another kitchen decor idea you can use to update your home quickly and affordably.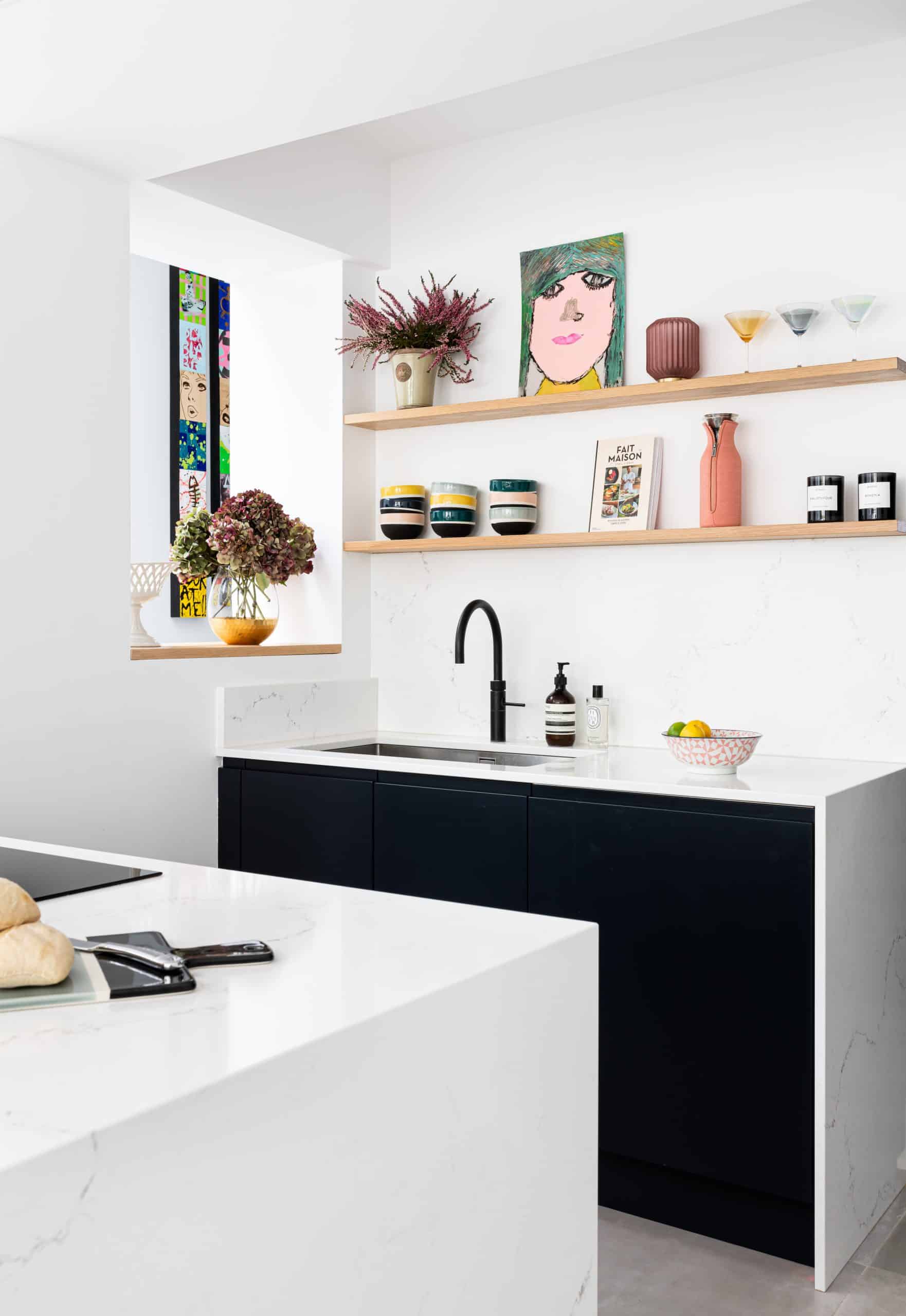 Install a New Splashback
Whisk up a rapid kitchen refresh by updating your splashback. Often overlooked, this kitchen feature can be easily replaced, repainted or retiled to create all manner of effects and aesthetics. Choose colourful patterned tiles for a bohemian look, or add a marble finish for a clean minimalist effect, with a natural note. Restrict your kitchen update to the splashback area for a subtle change, or carry your new tiling further into your kitchen for a bigger update to make your kitchen feel like a whole new space.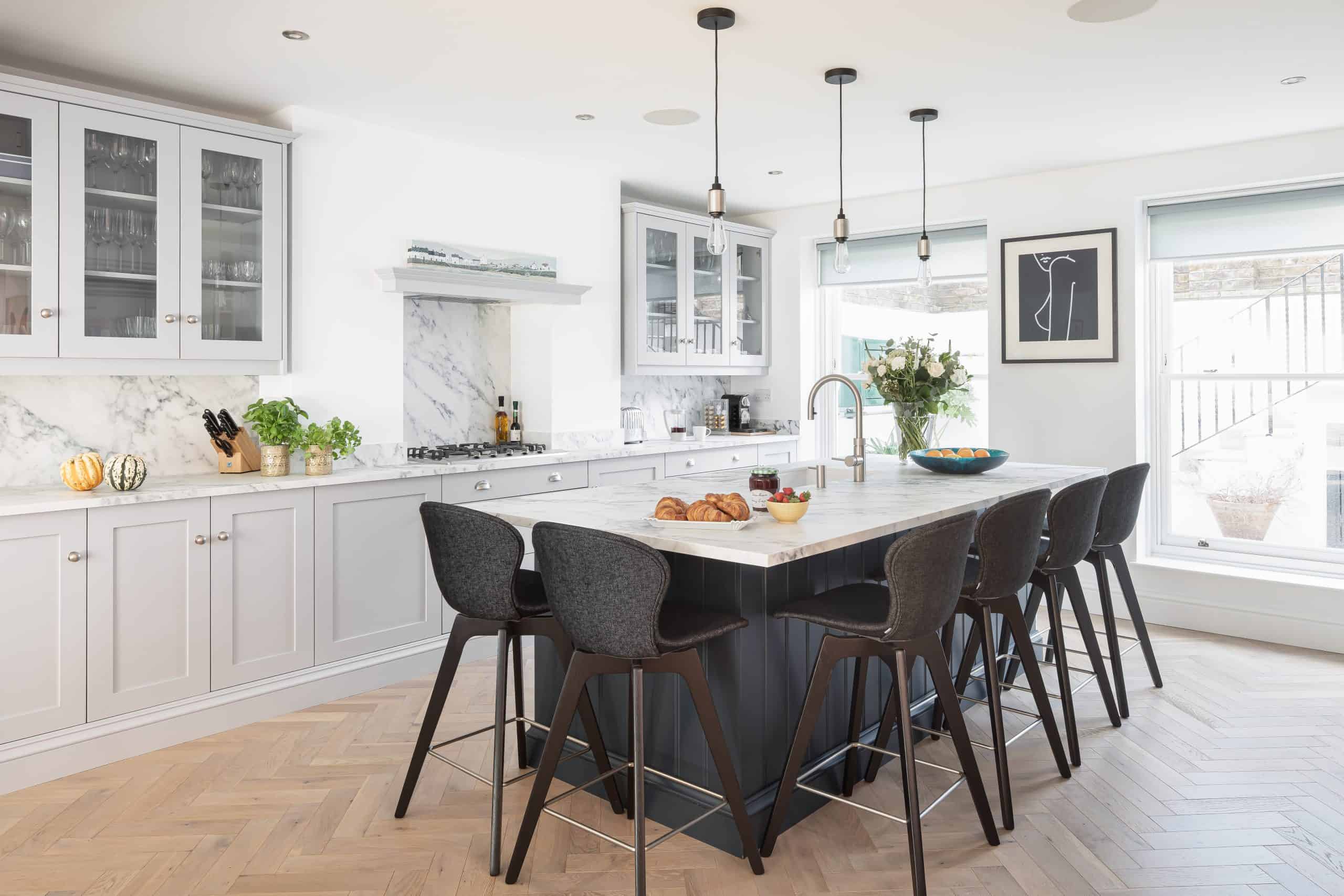 Switch Out Handles
Installing new kitchen cabinet handles is a small kitchen design idea which can have an unexpectedly big impact on the look and feel of your kitchen. Choose decorative painted handles to embrace the maximalist look (you could even mix and match styles for some bohemian flair). Or install sleek, minimalist handles to create an of-the-moment, streamlined effect. Natural finishes, like wood and copper-style handles, can give your kitchen decor a more rustic, homely appearance.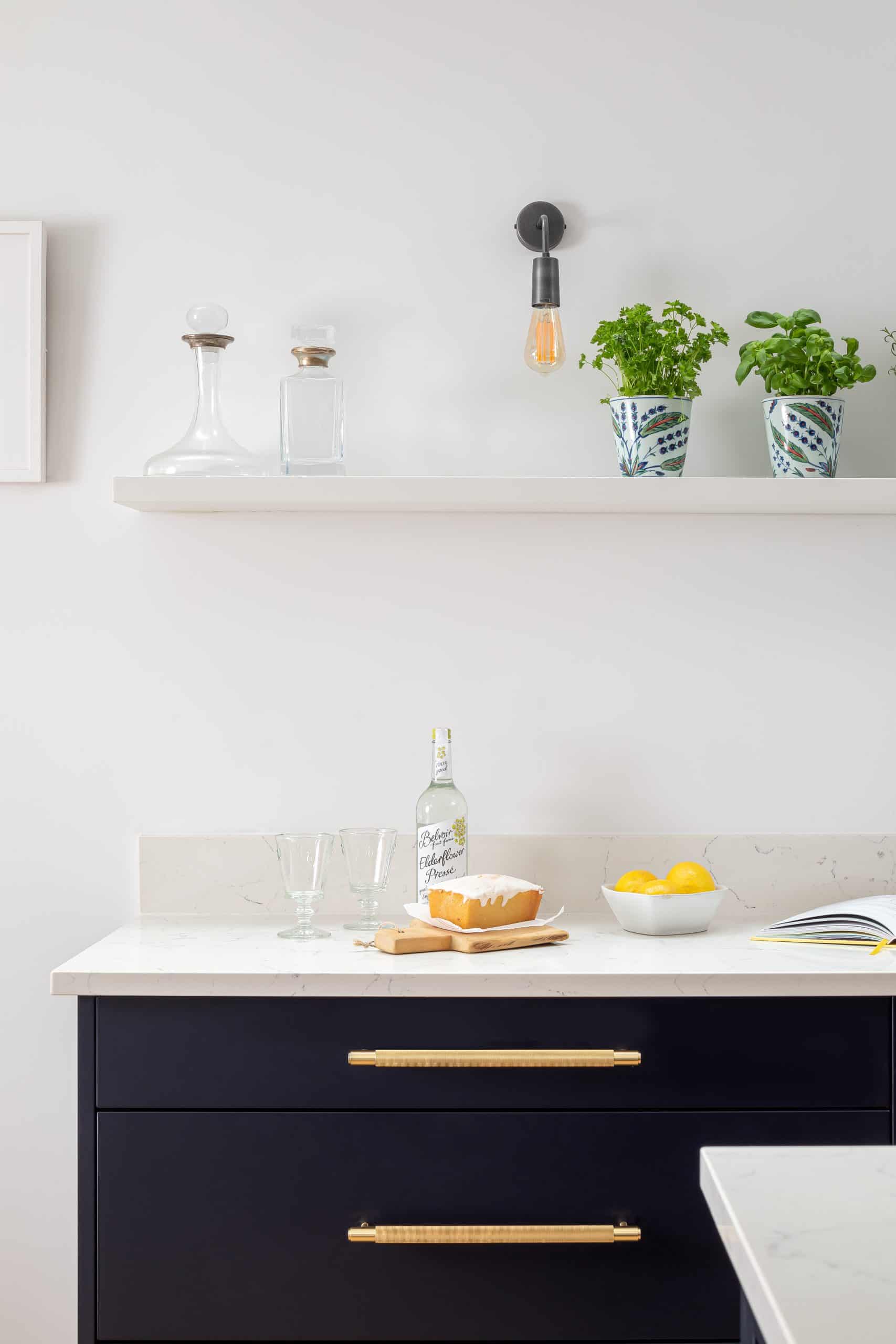 Layered Lighting
Lighting is a kitchen design element which is endlessly adaptable. A simple kitchen update, like introducing a new lamp into your interior, can create instant cosiness and a warm glow. Other kitchen lighting ideas could be as simple as replacing lampshades, or as transformative as installing spotlighting above your food preparation areas.
Adaptability is a must-have aspect for kitchens in 2022. With the rise of home working and "staying in", our kitchens have become workspaces, social spaces and rooms for relaxation. Lighting can help make your kitchen more flexible. Choose hanging pendant lights above kitchen islands for a chic feel, perfect for entertaining guests. Then install wall lights and spotlights in practical food preparation areas.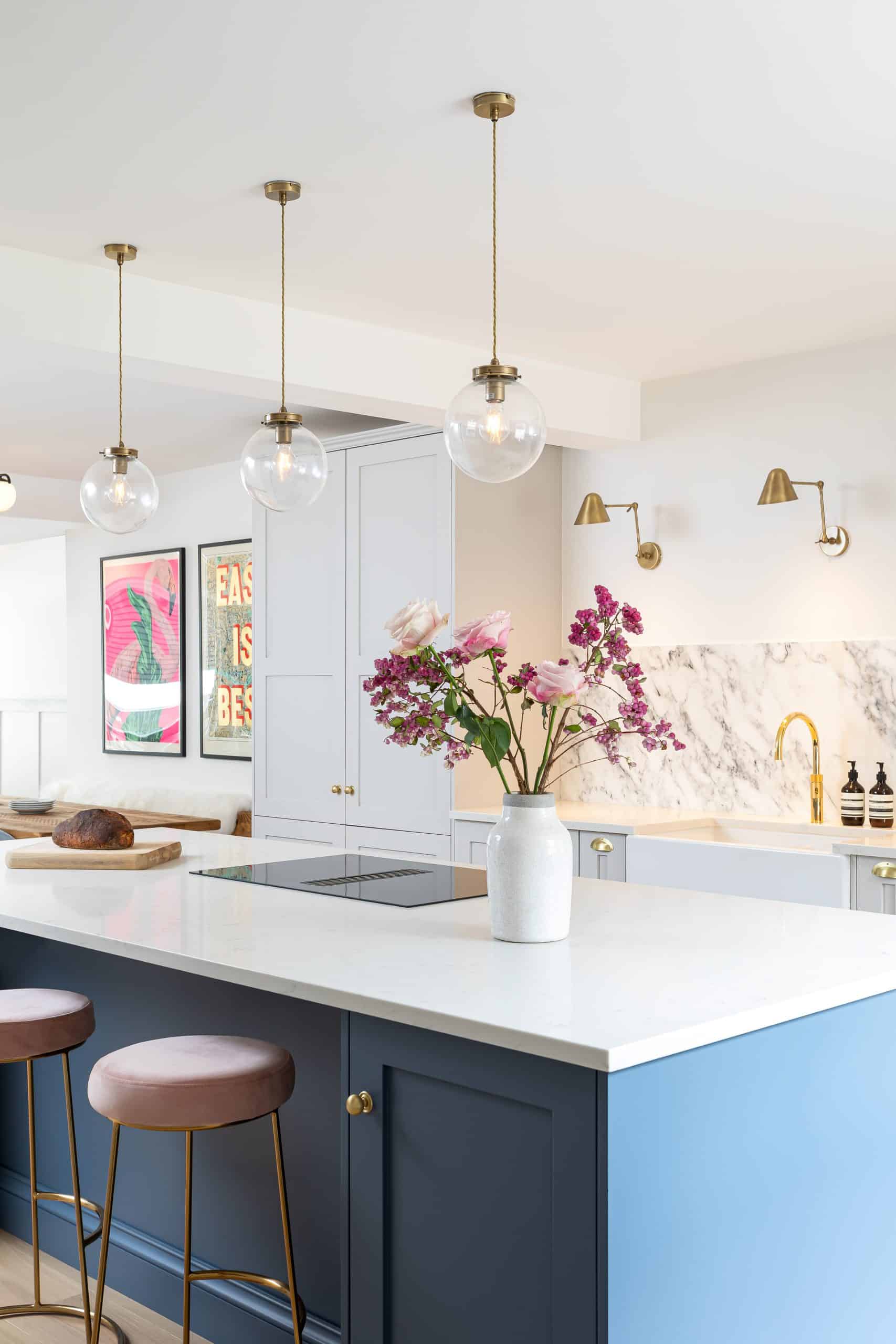 Kitchen Updates with John Lewis of Hungerford
At John Lewis of Hungerford, our outstanding kitchen fixtures, fittings and furniture are endlessly adaptable. From handles and finishes, to colourways and proportions, our experienced craftspeople create bespoke kitchens built to last, with room to grow when you're ready for a change.  Contact our team to discuss your kitchen update today.
Book a free design consultation
John Lewis of Hungerford designers are on hand to bring your ideal home to life
Book a design consultation