Freestanding Kitchens: How to Easily Create a Rustic Feel
Inspiration7th July 2022 4 minute read
The beauty of a fitted kitchen is timeless, elegant and works with design schemes from traditional to contemporary. The limitations of a fitted kitchen, however, offer little flexibility when it comes to updating your kitchen layout. Freestanding furniture, on the other hand, is a powerful way to make a rustic, yet flexible statement in your home.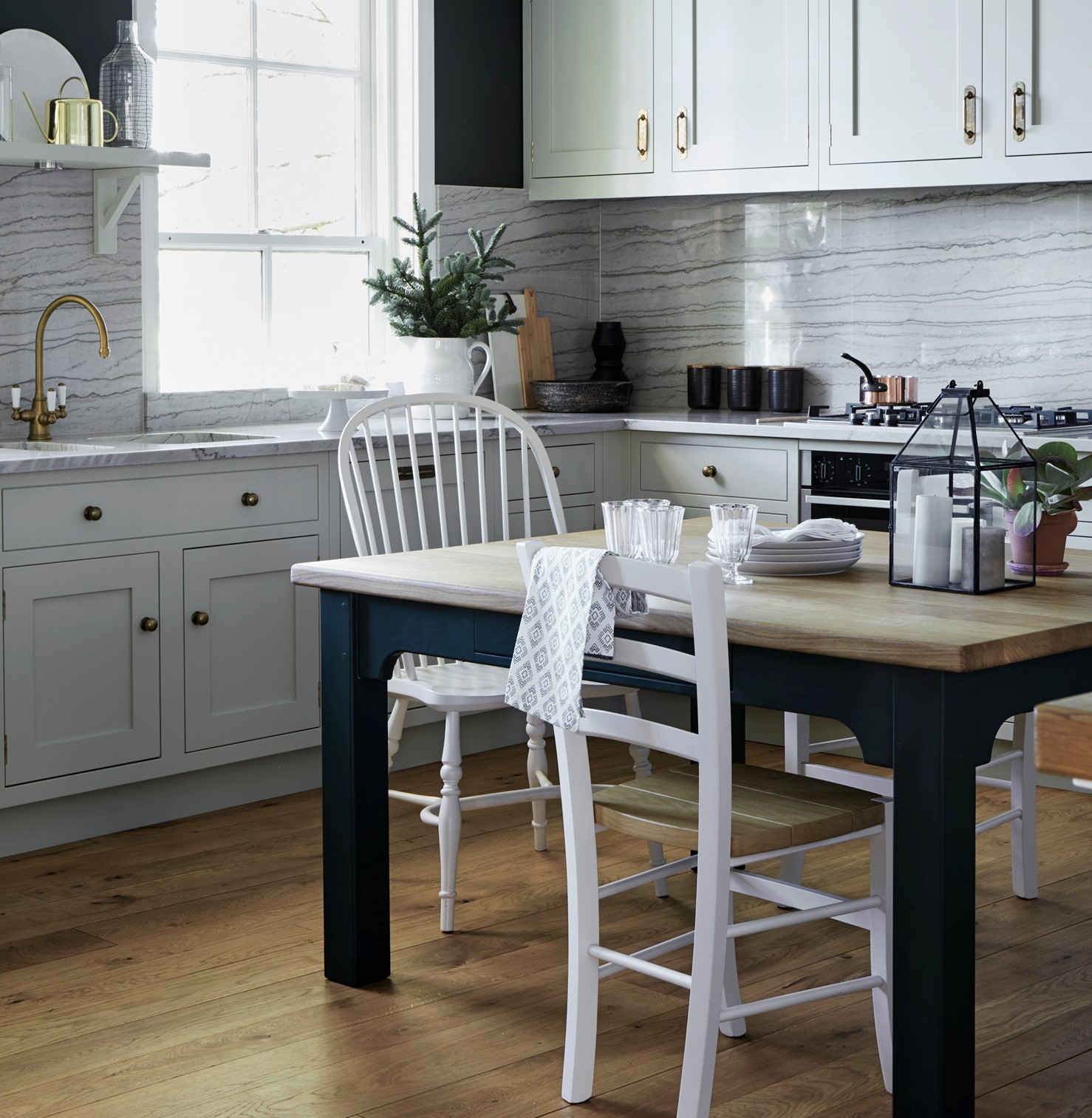 From sprawling islands to shaker-style cabinetry, freestanding kitchen furniture allows you the freedom to arrange your kitchen in a way that makes sense for your family and lifestyle.
What Is a Freestanding Kitchen?
Freestanding kitchens bring a sense of breathability into the kitchen. They offer room for the expression of individuality, originality and the type of rustic charm that comes with thoughtfully piecing unique furniture together to create a cohesive design.
Pieces like glass-fronted cabinets and islands with fully extendable drawers tucked within them make compelling statements in bespoke country kitchens. When these elements can be relocated freely within your floor plan, you become the pioneer of your own custom kitchen, easily arranging bespoke pieces that make your time spent with your family feel inviting and clouded in character.
What Are the Benefits of a Freestanding Kitchen?
The beauty of a freestanding kitchen is that it allows you to be more thoughtful about the furniture you include in the design. By building your dream kitchen piece by piece, you are invited to become intentional about which units you'd prefer to prioritise, allowing you to carefully consider how to reflect the warmth you're trying to evoke within the space.
Designed to suit your needs
Think of a freestanding kitchen as a life-sized puzzle that comes together piece by piece. It's a style of kitchen that truly stands the test of time because you can pull units out and swap them as household needs change. If you have no need for a sweeping kitchen island, invest instead in a freestanding artisan larder cupboard to store your family's favourite snacks and ceramic bowls passed down from your grandparents.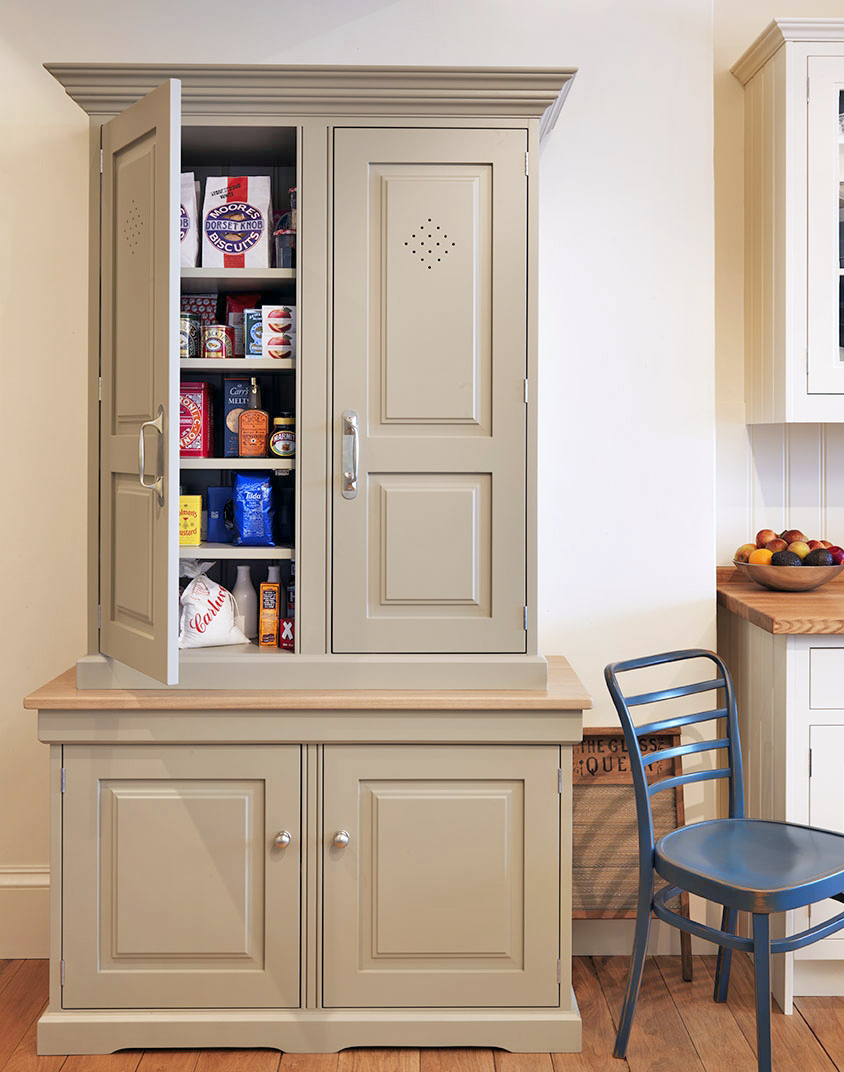 If your kitchen often plays host to the children after school or loved ones around the holidays, anchoring the space with a freestanding kitchen island is a useful way to ground a social zone for loved ones to gather around. Framing the island with a freestanding pantry or free standing kitchen larder unit that boasts plenty of storage options paints the picture of a fully customised kitchen that can be reorganised as swiftly as needs change.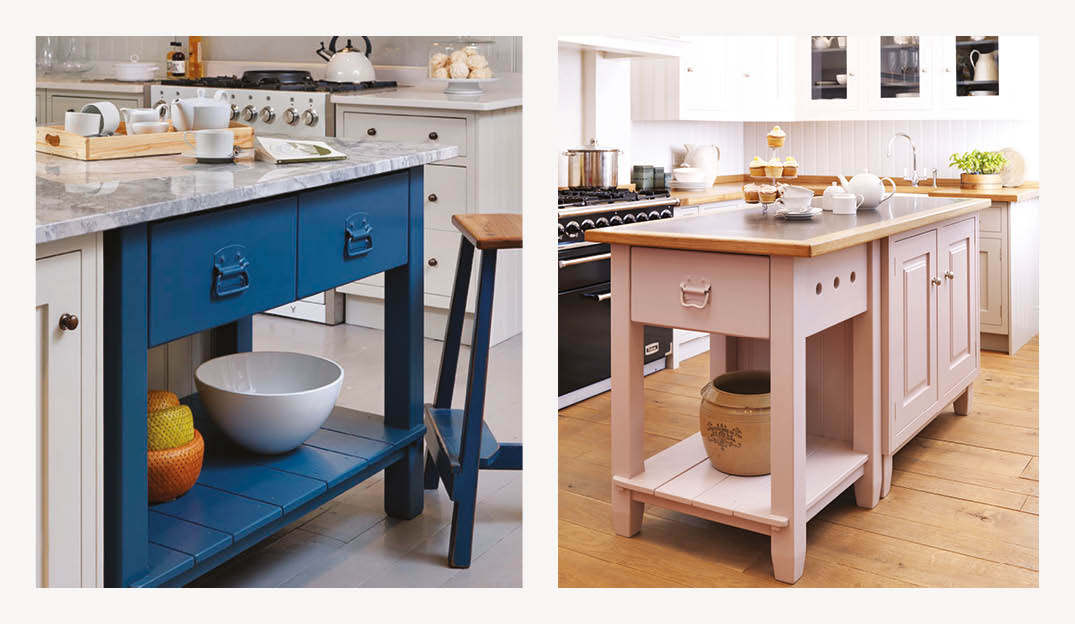 Especially true for homes with a unique heritage, freestanding kitchen furniture allows for all of the modern comforts of a kitchen, without disrupting the historical integrity of walls, pipes and skirtings. By investing in a piece like a
freestanding shaker larder cupboard
, for example, you'll be able to store all of your favourite kitchen tools in a way that works with the space, rather than overpowering it. Successful freestanding kitchens strike a balance between inspired craftsmanship that allows warmth to endure, allowing for timeless pieces of furniture to give the space a sense of place and purpose.
Adds texture to the space
Opting for pieces that are made from textured materials, like responsibly sourced wood, is a great way to add to the finishing touches in your freestanding kitchen. Combining various textures gives a more impressive impact on the overall impression of your kitchen, creating an interesting and0 memorable space.
This look comes from the thoughtful layering of textures and fixtures, such as choosing to paint some surfaces and leave others in their natural finish. Whether you'd rather include a cool freestanding pantry cupboard or are more of an artisan larder cupboard kind of family, the rustic feel in your custom freestanding kitchen will be difficult to ignore.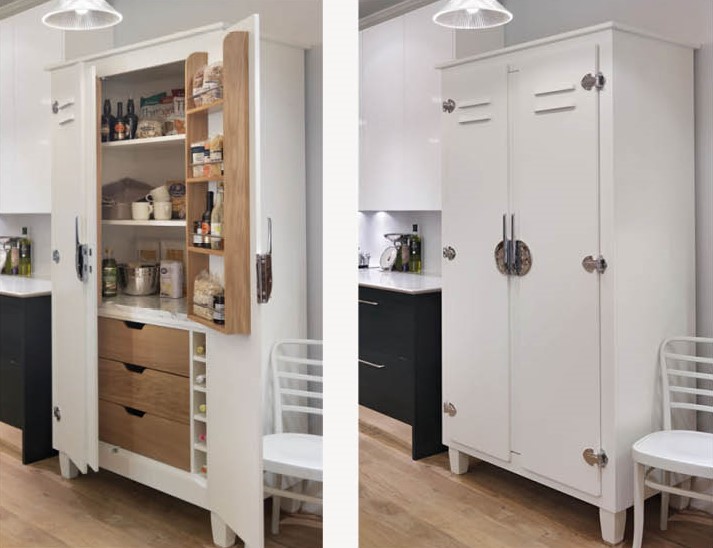 Design a Freestanding Kitchen with John Lewis of Hungerford
Our dedicated designers are ready to start collaborating on creating your freestanding kitchen. Find inspiration in
our brochure
and take a closer look at the attention to detail our artisans possess. Through thoughtful design and custom-built furniture that's made to last, your kitchen will feel as exquisite as it looks.
If you're interested in bringing your ideal freestanding kitchen to life in your own home, but aren't sure where to start,
get in touch
with our team of designers. From thoughtful suggestions in the drafting phase to integrating insightful finishing touches, our team is looking forward to an encouraging collaborative experience with you.
Book a free design consultation
John Lewis of Hungerford designers are on hand to bring your ideal home to life
Book a design consultation