For a kitchen that makes a real impact, choose a striking retro style design
Inspiration23rd August 2017 2 minute read
Back in the 1950's the English Rose kitchen was a 'must have', with households around the country craving this new, post-war, American inspired design.
Fast forward to today and we are still big on the 1950's kitchen. In fact, retro and vintage style has been sweeping the nation over the last few years, with an array of festivals celebrating various eras and American style diners appearing in many towns. It's even made its way into mainstream fashion, affirming that vintage can be thoroughly modern.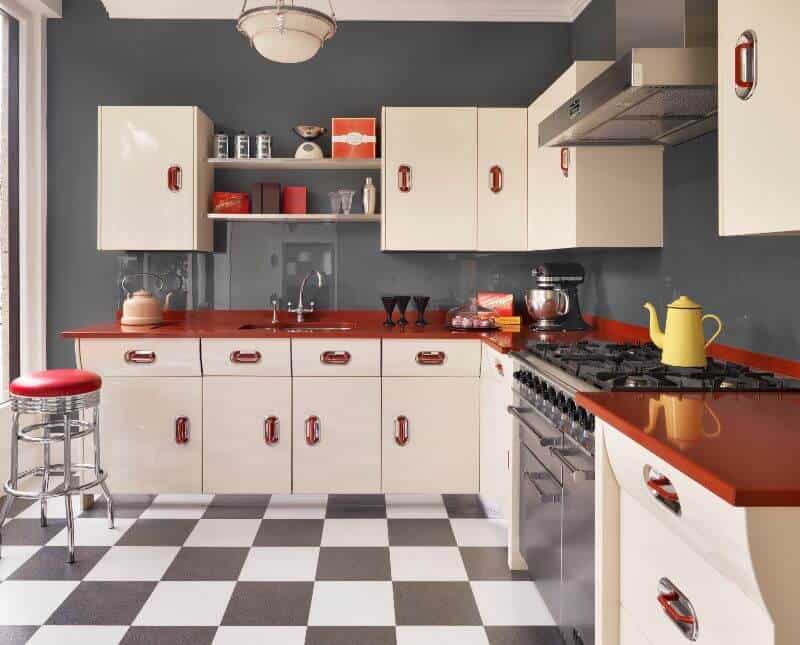 Now, this iconic kitchen can be recreated and take centre-stage in your own home, with our striking Crème de la Crème range, a homage to the 1950's classic English Rose kitchen. If you love retro, this fabulous kitchen is the ultimate choice. Especially designed for the practicalities of the modern lifestyle, which demand far more from our kitchens than the original English Rose can offer, our retro kitchens are made from durable material and allow for integrated appliances. We tailor-make all our kitchens to suit your personal and family needs and requirements, down to the smallest detail. This unique kitchen features the classic curved design with bold colours, glossy surfaces and chrome accents that you would find on the original 1950's product. This is a real show-off kitchen and will transform your existing room into a vibrant space, bursting with energy.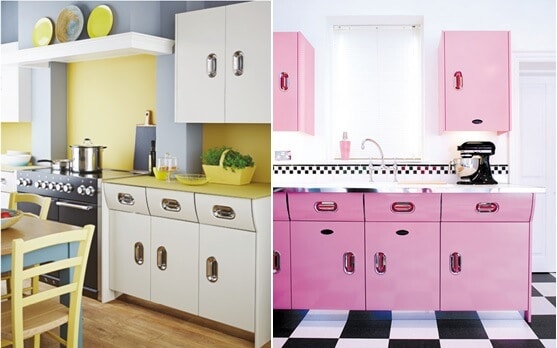 Our Crème de la Crème range combines modern quality and the luxuries of today's technology with classic vintage style. This eye-catching design really will make your kitchen unforgettable. Complete this fabulous look by adding retro or true vintage accessorises and this timeless design will look as good today as it did 60 years ago.
Be bold and secure an individual look that transcends time
If you want to receive more kitchen & bedroom inspiration and keep up with the latest news, subscribe to our newsletter at the bottom of the page.
Book a free design consultation
John Lewis of Hungerford designers are on hand to bring your ideal home to life
Book a design consultation