Guest Blogger – Kimberly Duran, creator of "swoonworthyblog" talks about Colour with John Lewis of Hungerford
For many years, the kitchen was simply a workspace, a utilitarian area devoted to preparing meals and little else. Today, we see our kitchens as so much more – a place that brings people together whether for meals or homework prep, the gathering hotspot for parties and the beating heart of our homes.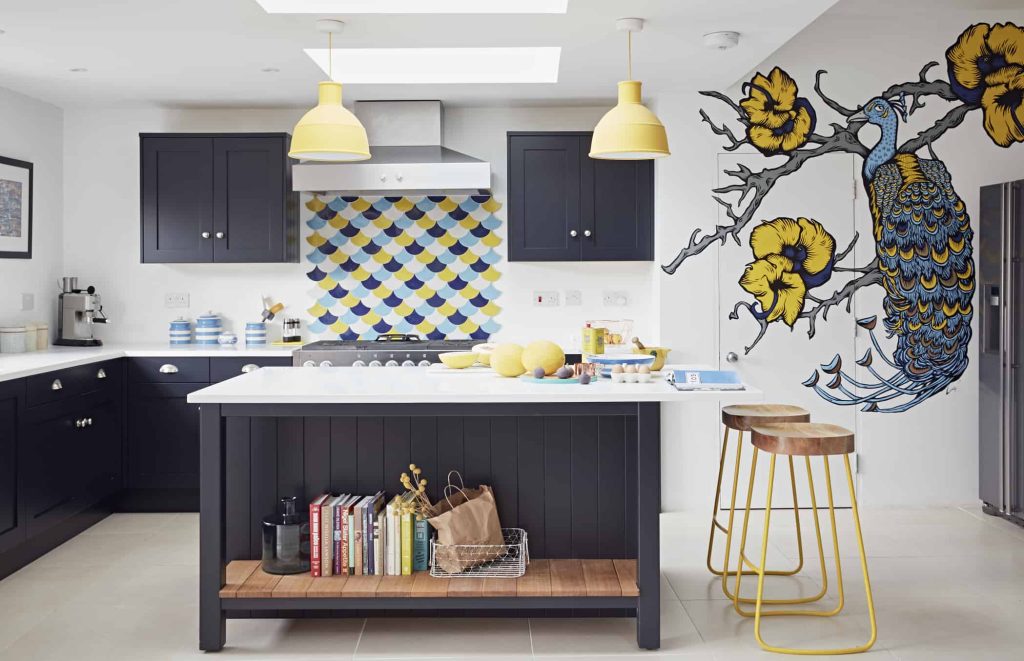 As a result, our kitchens are changing – not just in how we use them but in how they are designed for living. No longer relegated as simply a work horse behind a closed door, they are now a buzzing hive of activity, brought into the rest of our living spaces via open concepts and reflecting the styles we see in the rest of our homes.  Despite this trend, many are still opting for neutral shades with fears of bringing colour into the kitchen in such a permanent way. Whilst white kitchens are still considered a classic, and grey kitchens have had their heyday over the last decade, it may be the time to get a little braver with our choice of kitchen colour.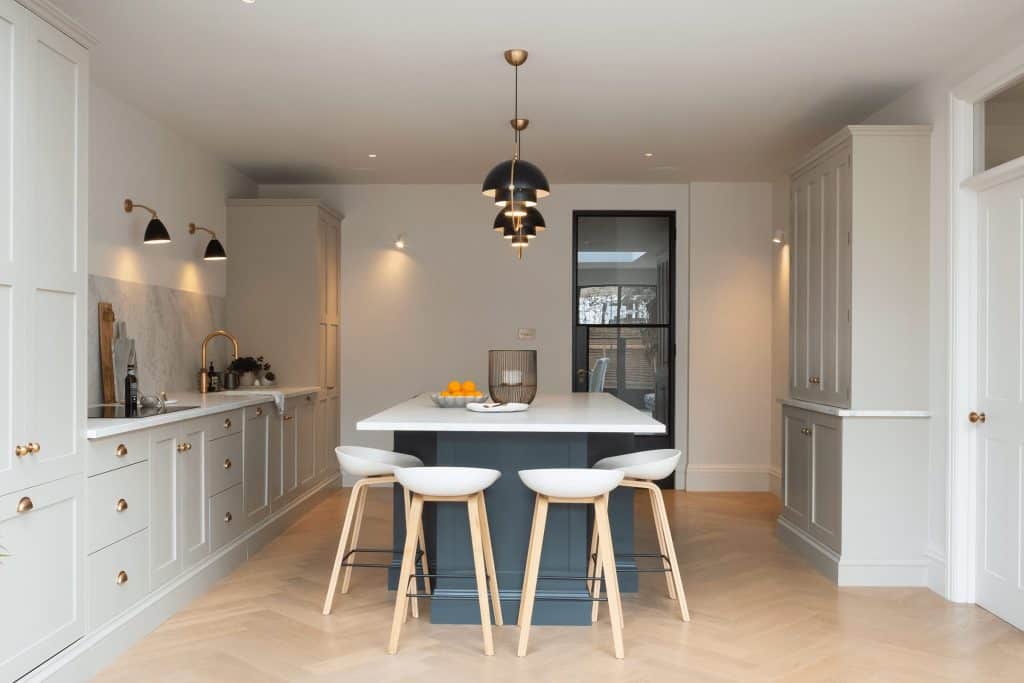 Are you considering taking a bolder step in your kitchen design? Or perhaps thinking How to choose colours for your kitchen? Whether you're looking to make a statement, add a splash of vibrancy or include soft and easy shades with a touch of contrast, we have a wealth of ideas for creating more impact with colour.
Soft Pastel Kitchen Colours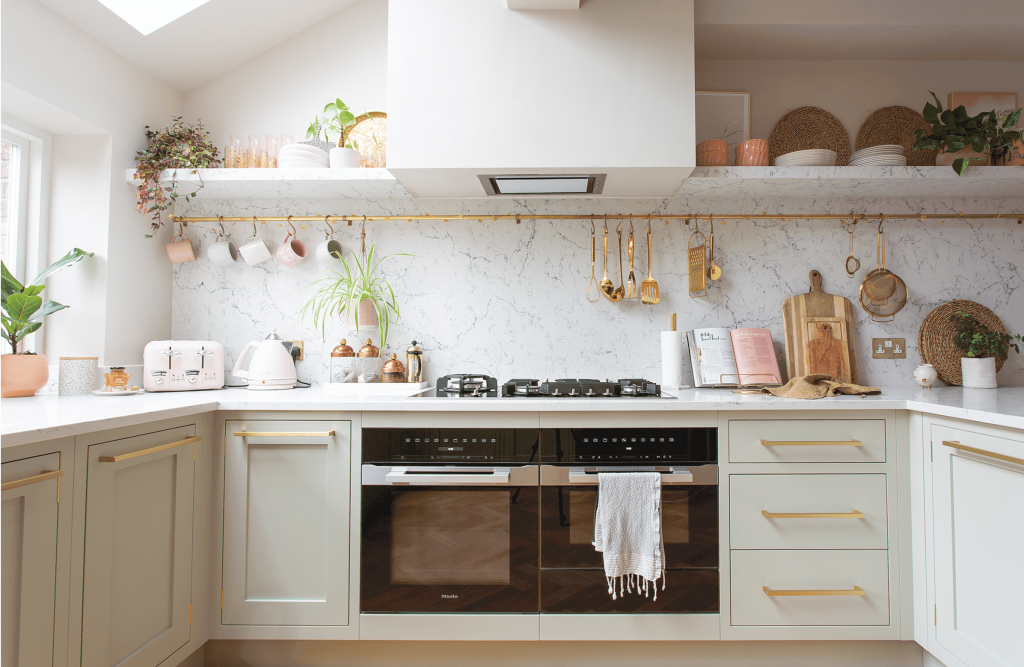 Gone are the days when pastels were relegated to children's domains. Today, soft and airy colours can add a wealth of style to your kitchen design. From soft pale pinks to a touch of dreamy aqua, pale lilac, primrose yellow or soft sage green, these pale and interesting hues will lift your kitchen, maximising the light in the space.

You can choose a mix and match approach of similar shade saturations or use a singular monochrome look for contemporary sophistication.   Create a grown-up palette by bringing in natural textures to ground the look. Rustic wood flooring, woven baskets on shelving or butcher block worktops integrate seamlessly with these softer shades to create a welcoming look you'll love for years to come.
Request a free brochure
Bright and Bold Kitchen Colours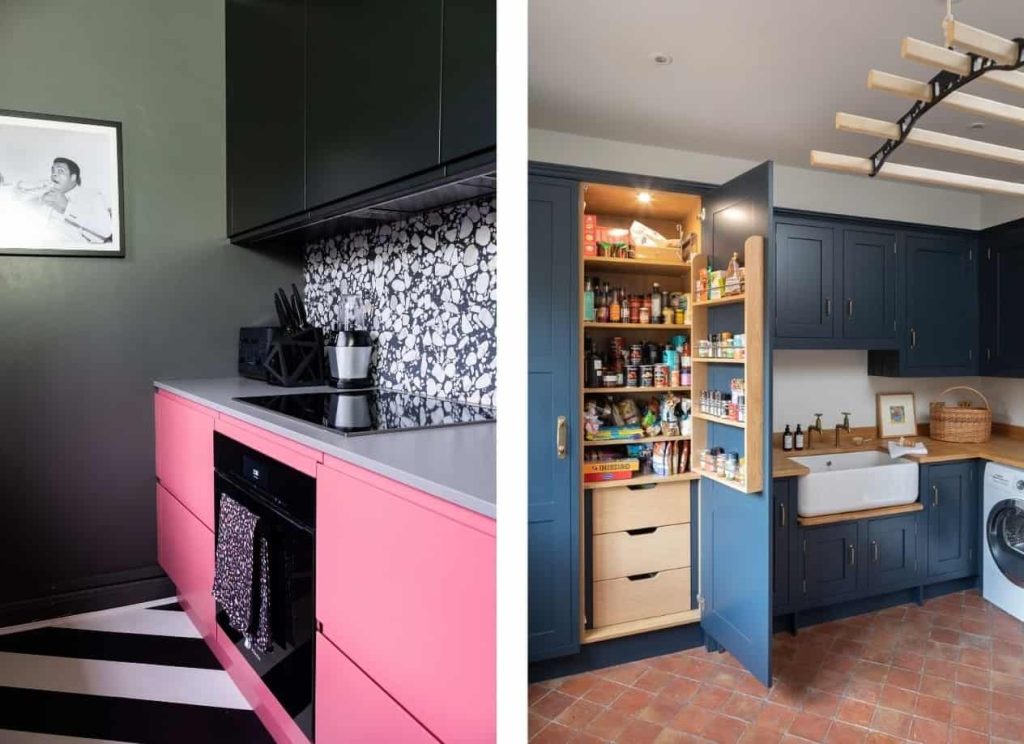 Feeling brave? Today's kitchens are embracing bold and vibrant colours, bringing new life and creating a statement in the heart of the home.
One of the most popular shades for kitchens is also apparently the world's favourite colour – blue. Embrace the unexpected with cobalt blue, vibrant azure, teal or turquoise for a bold twist on tradition. Aubergine, ochre yellow, spring green or spicey orange will add vibrancy and fun to your kitchen.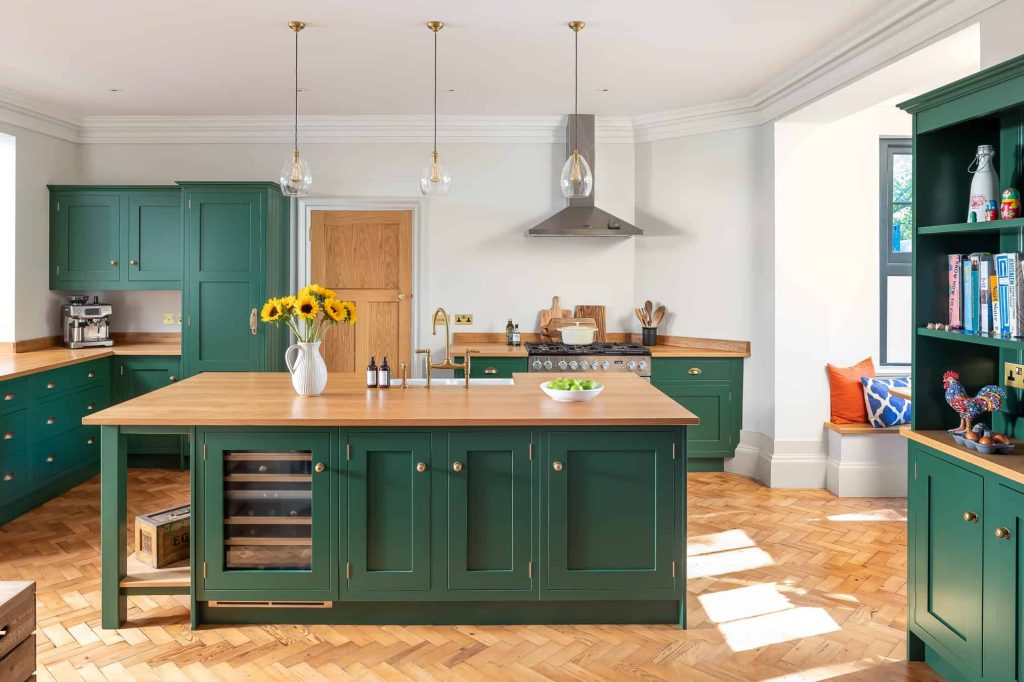 While these brighter shades will bring energy into your spaces, allowing you to have a colourful kitchen, you certainly don't have to use colour everywhere to create real impact.  Play it safer with neutral hues for the majority of your cabinets but consider injecting pops of colour to smaller areas such as inside glass-fronted cupboards, on an island unit or use a vibrant shade on just the lower cupboards and a softer neutral for the upper cupboards. Choosing the right colours for kitchen cupboards can make a significant difference.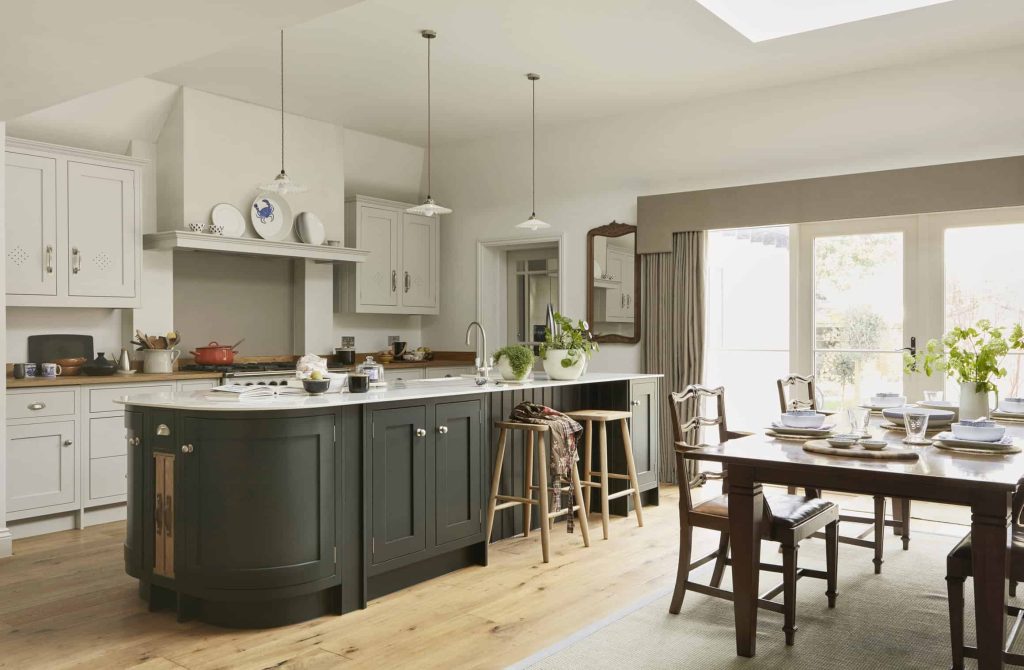 Dark and Moody Kitchen Colours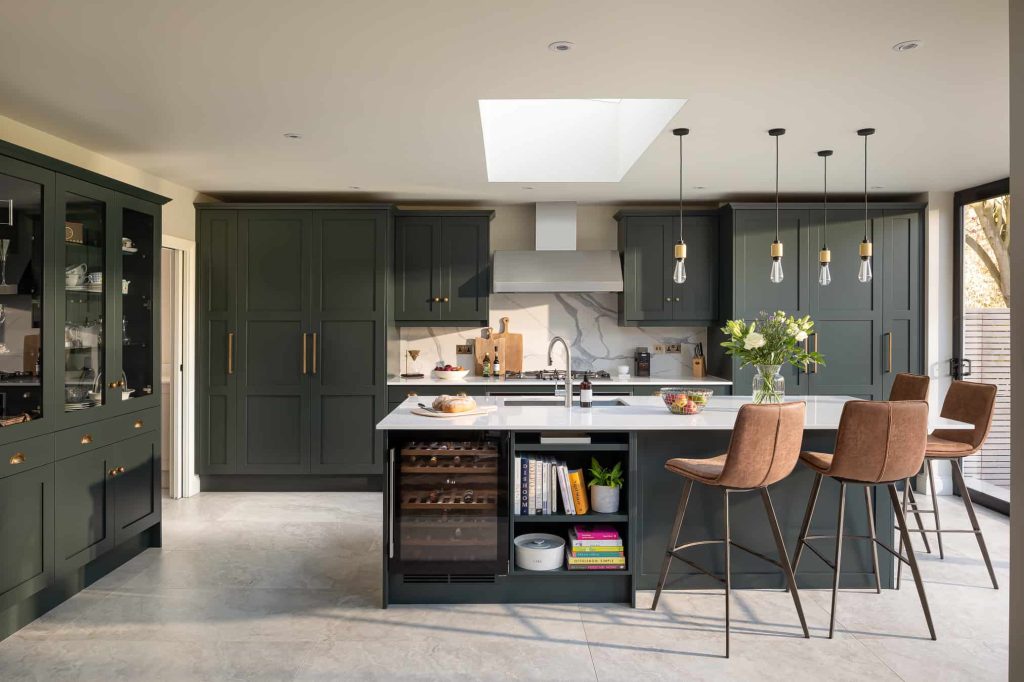 If you're ready to come over to the dark side, then you'll love the deepest moody hues that are now enveloping kitchens everywhere. A darker colour will give a look of sophistication when paired with metallic accents and can provide drama and elegance in any home.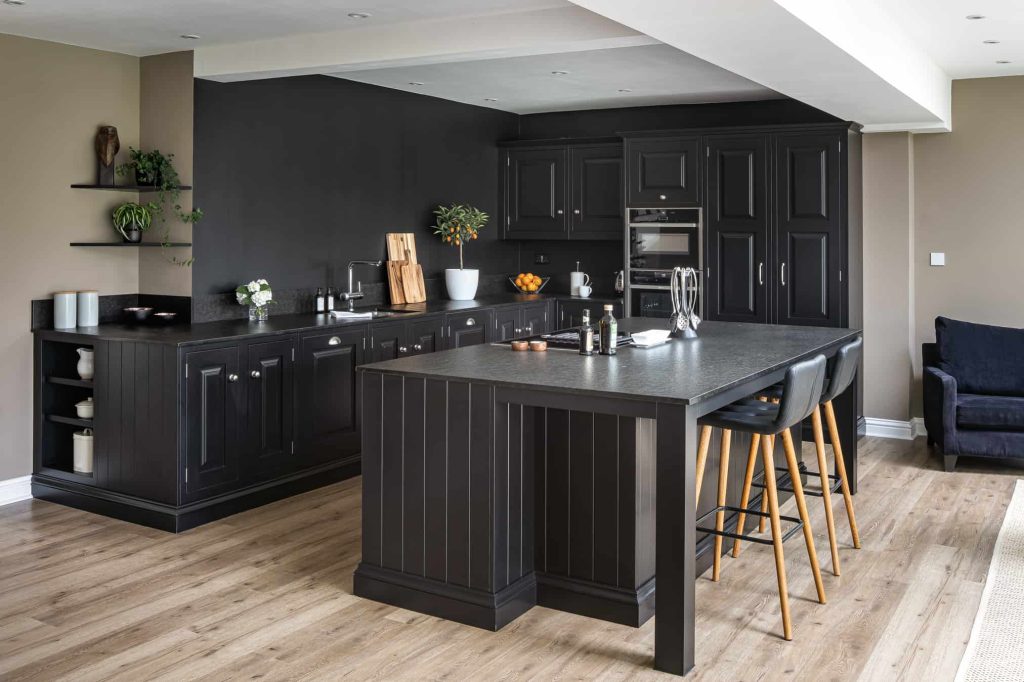 While black can be beguiling, consider darker incarnations of your favourite moody hues – from rich burgundy shades, moss greens to midnight blues – can create instant impact. Bring in lighter textured finishes or more vibrant colours for contrast or pair darker shades with wood, natural stone or concrete for a spectacular look that won't soon go out of style.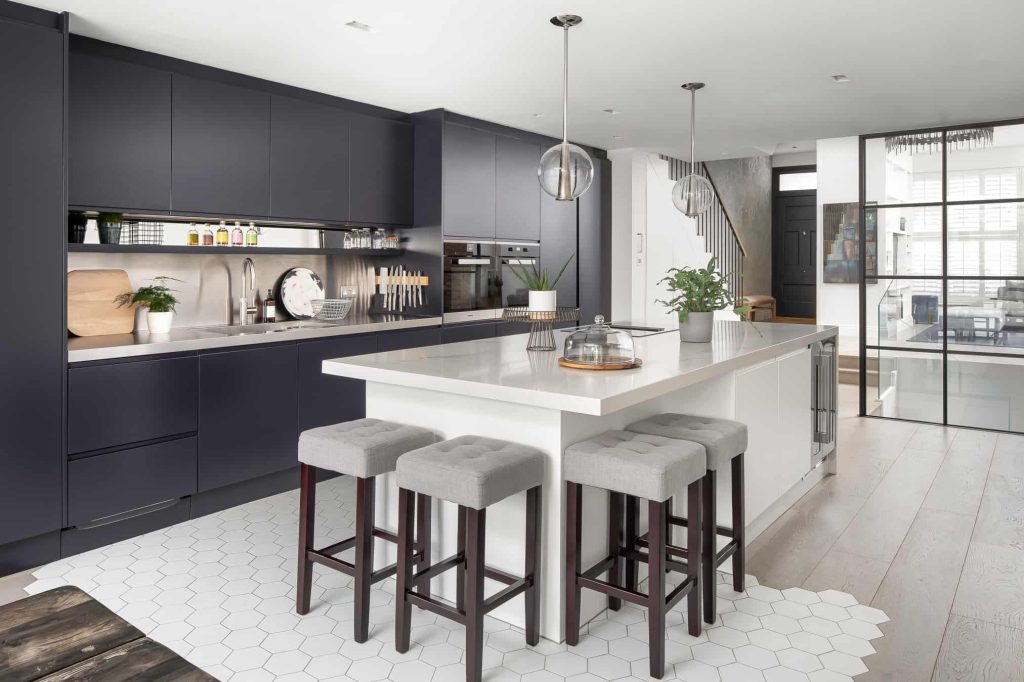 When designing a dark kitchen, strategic lighting is paramount so take advantage of your kitchen designer's expertise to help you make the most of the space.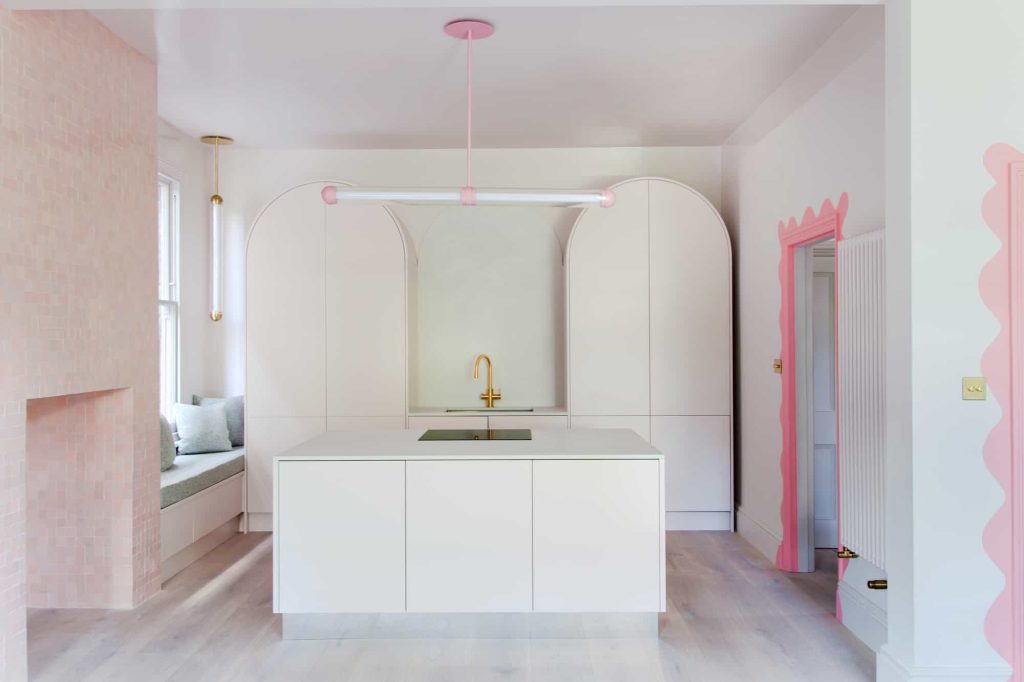 If going for bold colour isn't your style, then remember your choices aren't limited to simply standard bright white.  With so many neutral shades available, colours like soft taupe, putty or warm greige will provide a unique twist on neutrals.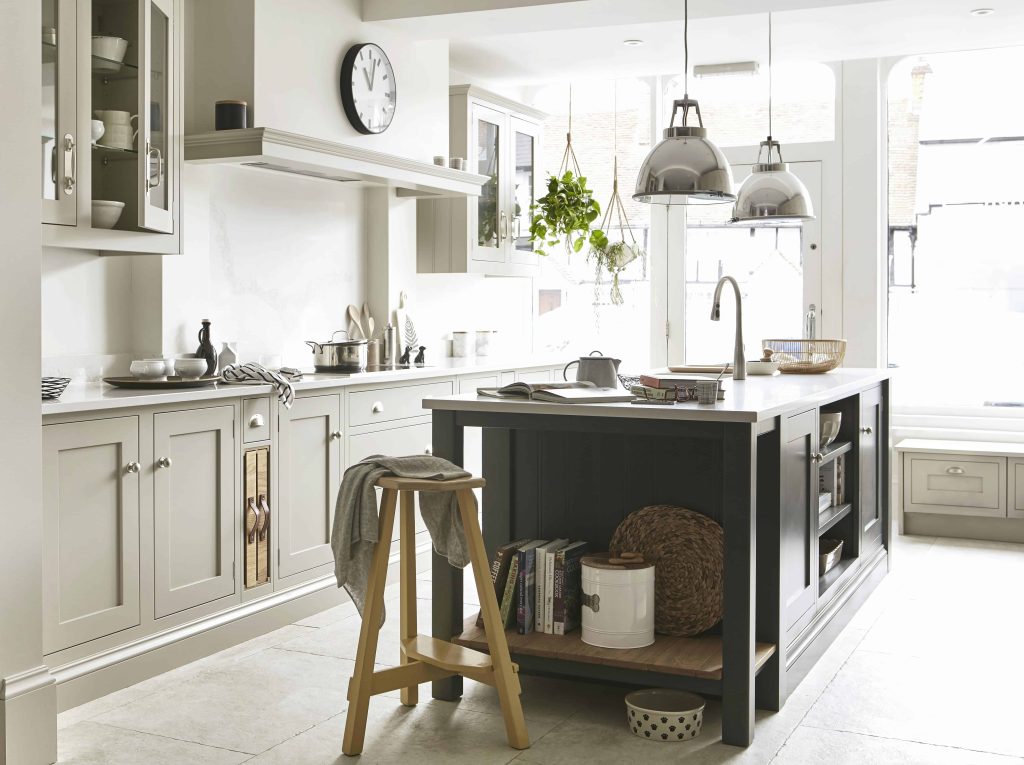 Pale blue-grey and muted blush and peach colours can also work well as neutrals, combining with just about any other colour to add depth and interest to your kitchen design and are a perfect partner to the earthy shades like terracotta, natural clay and sienna to create depth and interest in your design.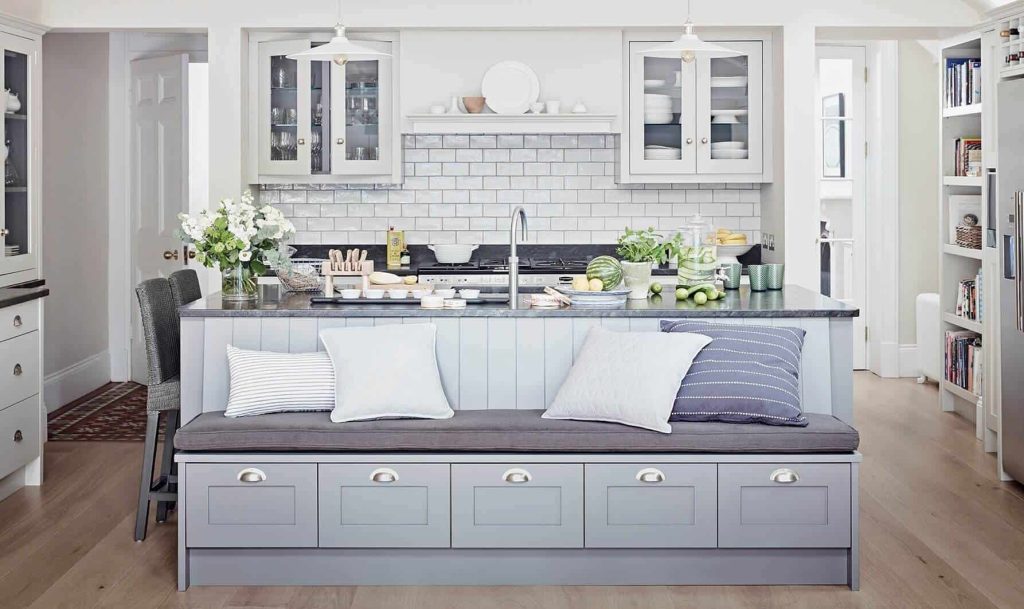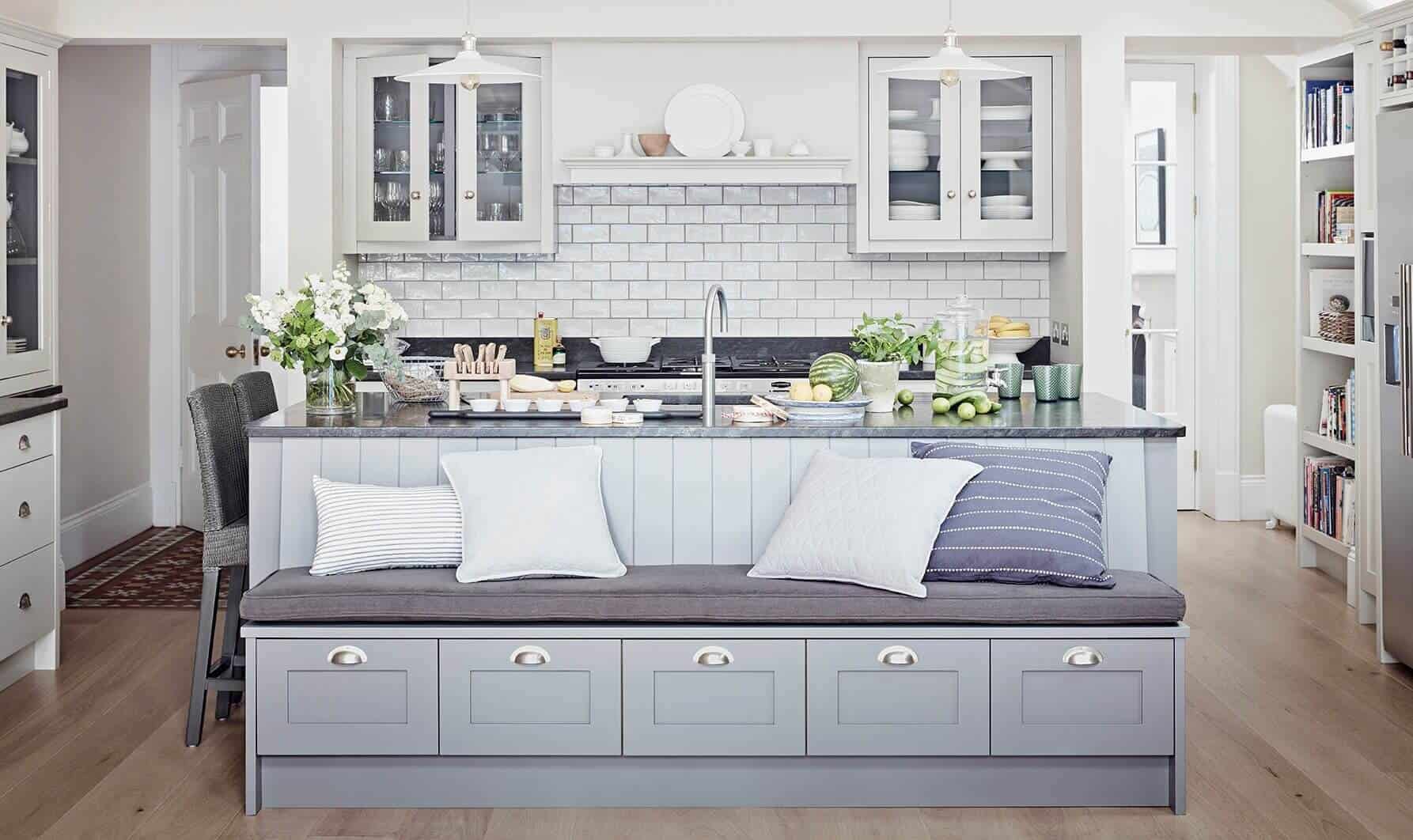 The kitchen has become such a fundamental part of our homes that expressing our personal style via colour can make perfect sense for both you and your home. John Lewis of Hungerford has always been a trendsetter, offering painted kitchens since 1972 and with more than 100 colourful kitchen shades available as well as a bespoke colour-matching service, just about every shade is accounted for, no matter what your style. We'd love to help you make your bespoke kitchen vision a reality. Contact our friendly team today.
Book a free design consultation
John Lewis of Hungerford designers are on hand to bring your ideal home to life