Colour Focus – Green Kitchens
Inspiration29th August 2023 2 minute read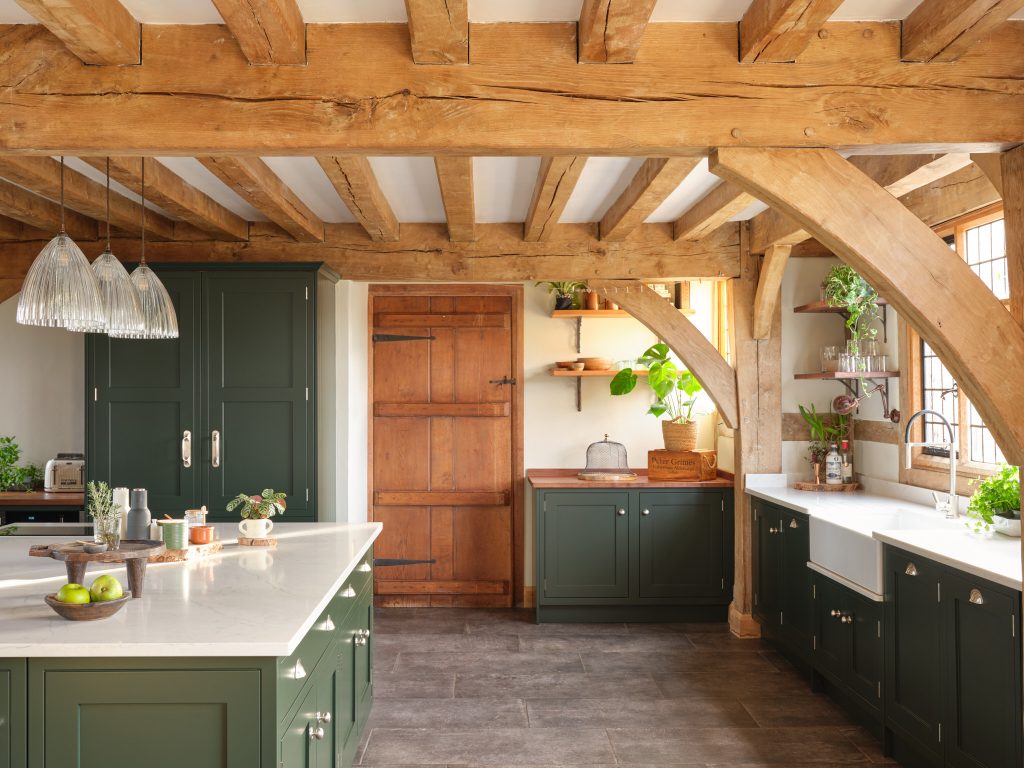 Green is a beautiful, calming colour; the perfect combination for a busy kitchen or utility space. At John Lewis of Hungerford we pride ourselves on our comprehensive collection of unique shades of green, from deep forest greens to bright spring greens.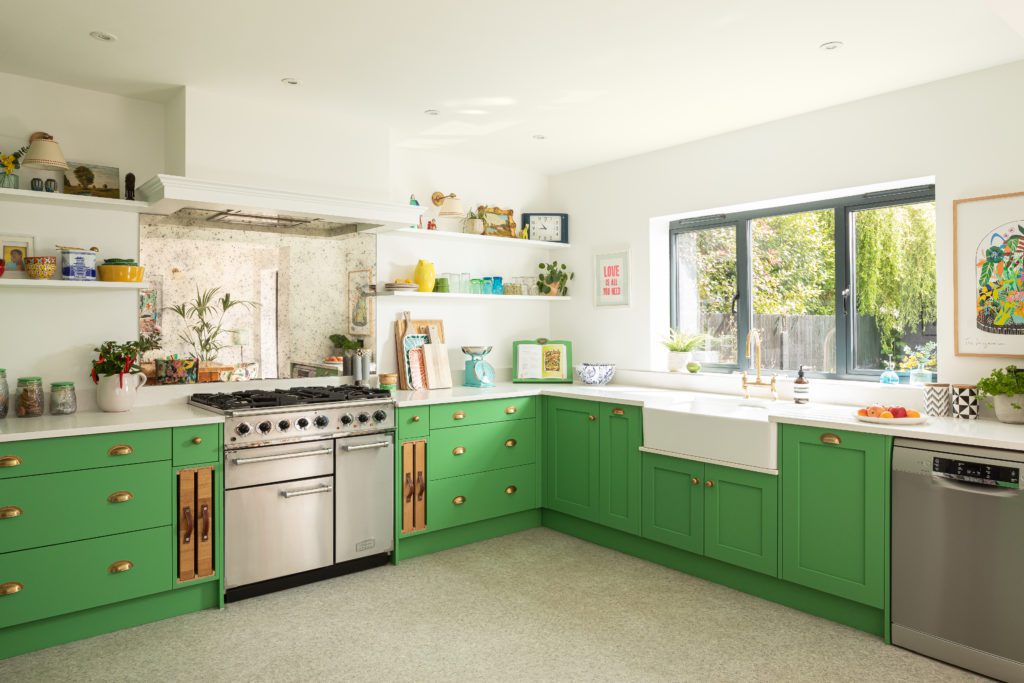 At John Lewis of Hungerford you'll find the perfect shade of green to complete your stunning new kitchen. From a radiant statement of Euphorbia to a beautiful soft tone of Sage or a bright and airy Persian Green to the depths and warmth of Mange Tout.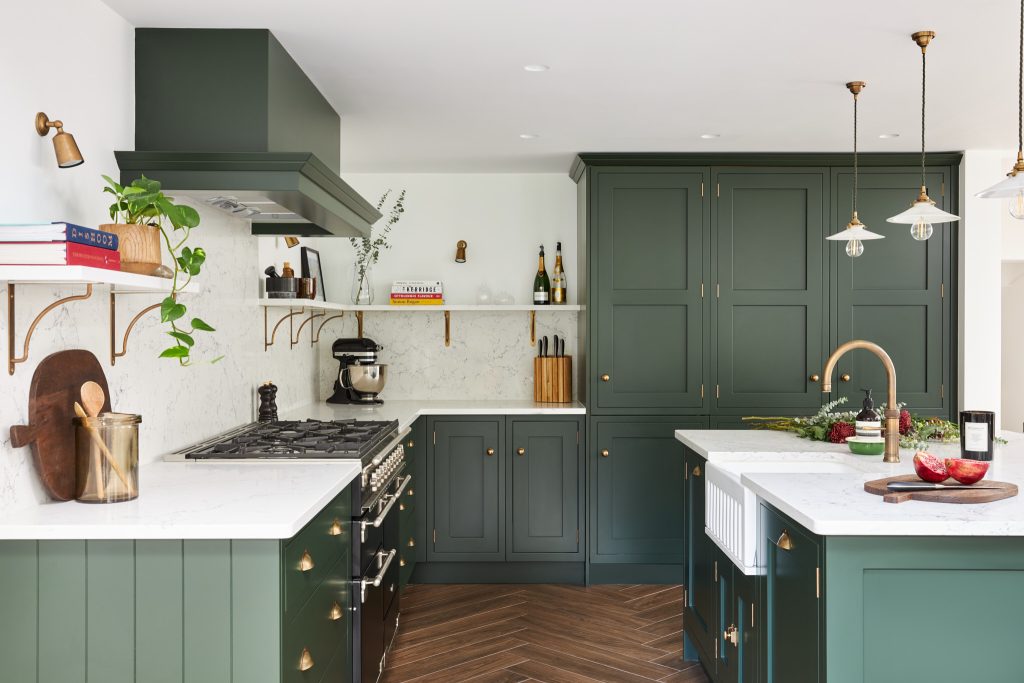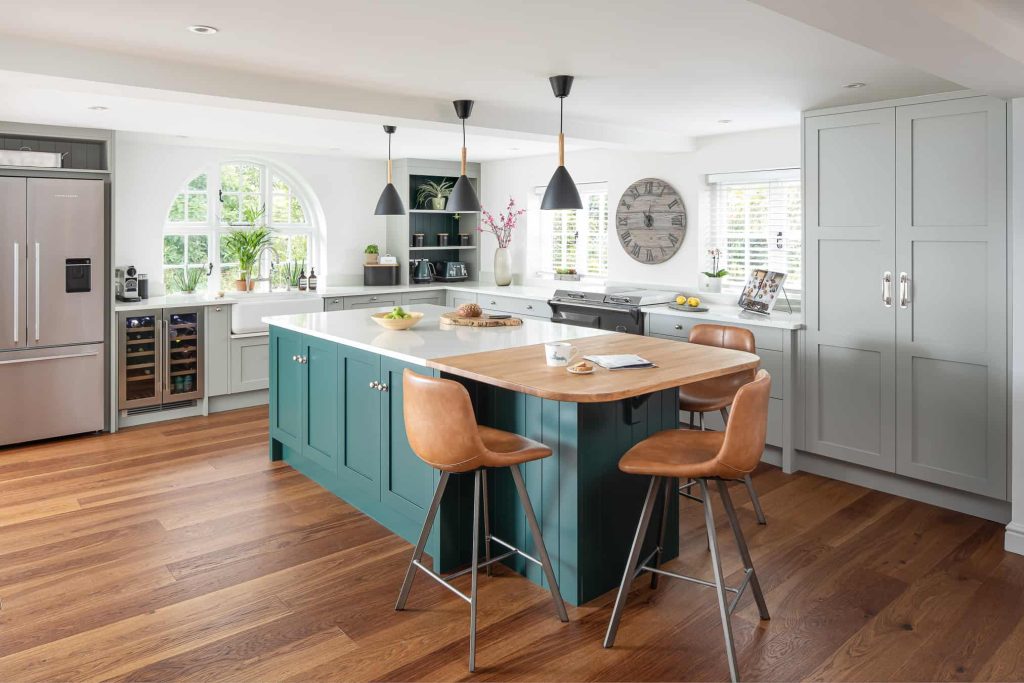 This beautiful kitchen above has been designed with the island to be the main focal point. Hand painted in this lustrous Midnight Green contrasted with the white and natural timber worktops for a striking and sophisticated finish.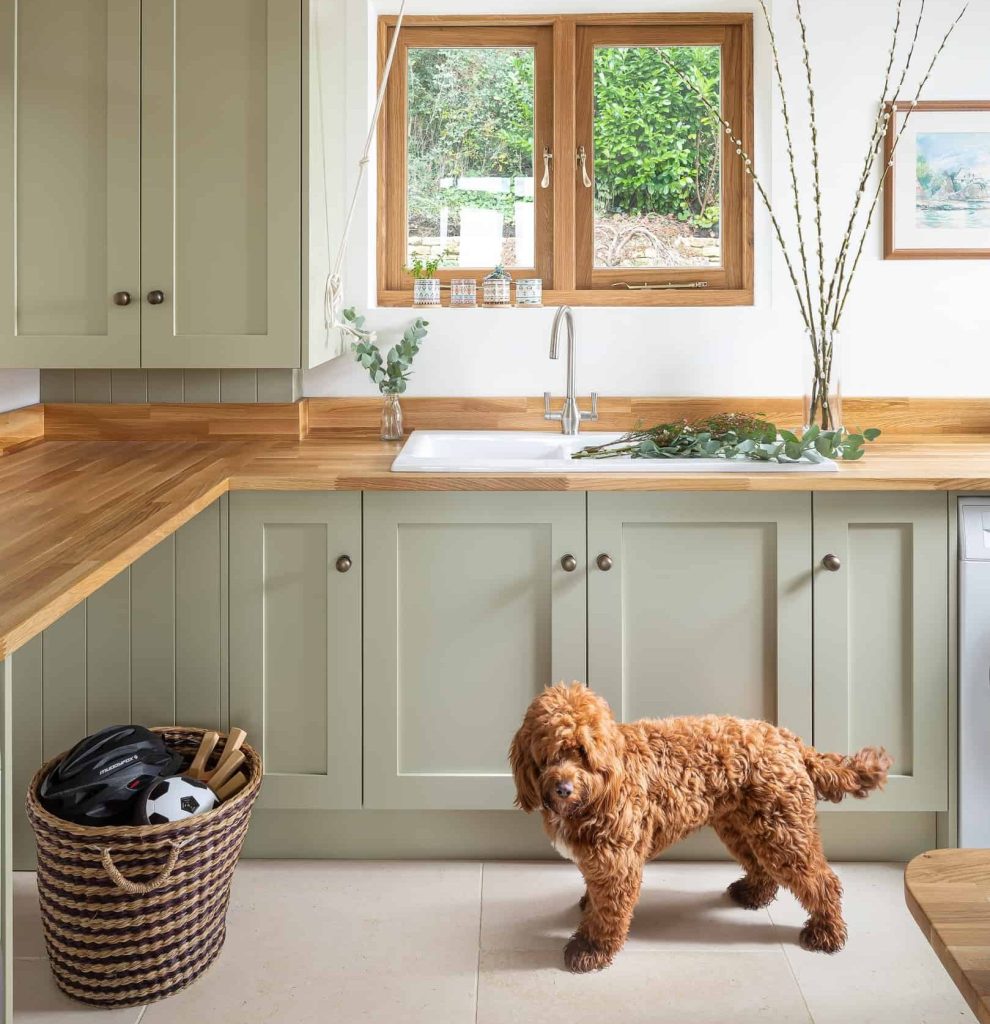 If you love the idea of bringing the outside in, combining green with natural timbers, organic textures with natural light is a perfect fusion.
Shades of green and white work really well in a kitchen, giving a fresh, clean feel. Green can be bold or subtle, refined or vibrant and works with every kitchen style. Green is timeless.

Book a free design consultation
John Lewis of Hungerford designers are on hand to bring your ideal home to life
Book a design consultation