Christmas 2021 Design Trends to Cosy Up Your Home
Inspiration15th November 2021 4 minute read
The festive season is almost upon us. So while you're putting the finishing touches to your tree, wrapping up the last gifts and planning your festive parties, you should also start to think about your Christmas home decor. Whether you are looking to indulge in 2021's trendiest Christmas aesthetics, or make more impactful, long-term design choices, our designers are here to help with inspirations that are sure to evoke a welcoming and cosy atmosphere.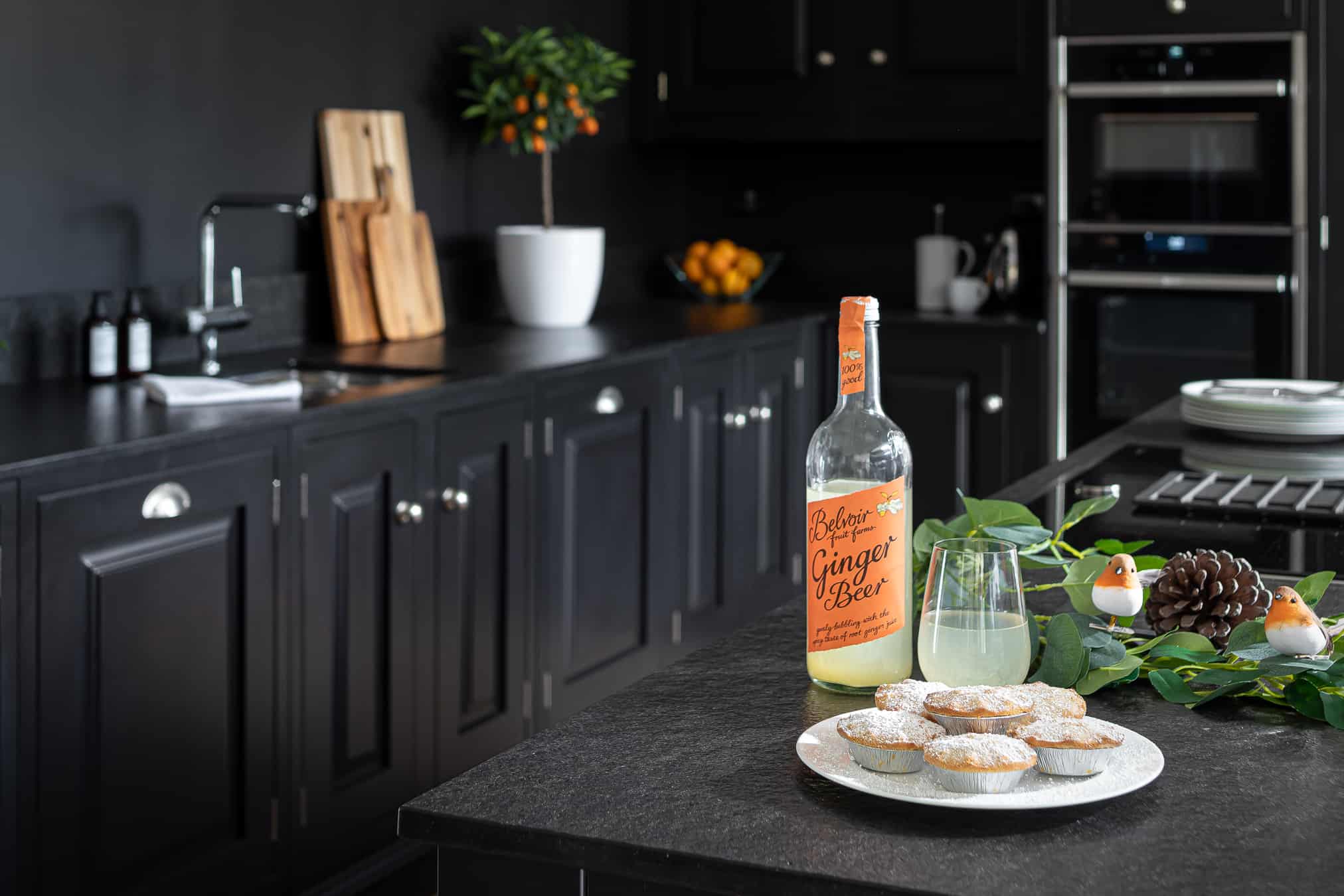 2021 Christmas Design Trends
Rustic farmhouse
If you favour the look of a rustic farmhouse kitchen, why not allow the same aesthetic to flow throughout your entire home this holiday season? Cosy country estates and majestic townhouses alike will benefit from a touch of rustic essentials like cheerful tartan ribbons, lovely pewter ornaments and vintage bells. For a D.I.Y. approach, consider collecting natural elements like evergreen boughs to place around your hearth for a classically rustic look.
Design elements that exude rustic charm during the holidays:
Deep, rich reds and warm creams for textiles

Hessian Christmas decorations

A lovely red poinsettia in a zinc bucket for the kitchen island

Festively scented candles set in antique glass jars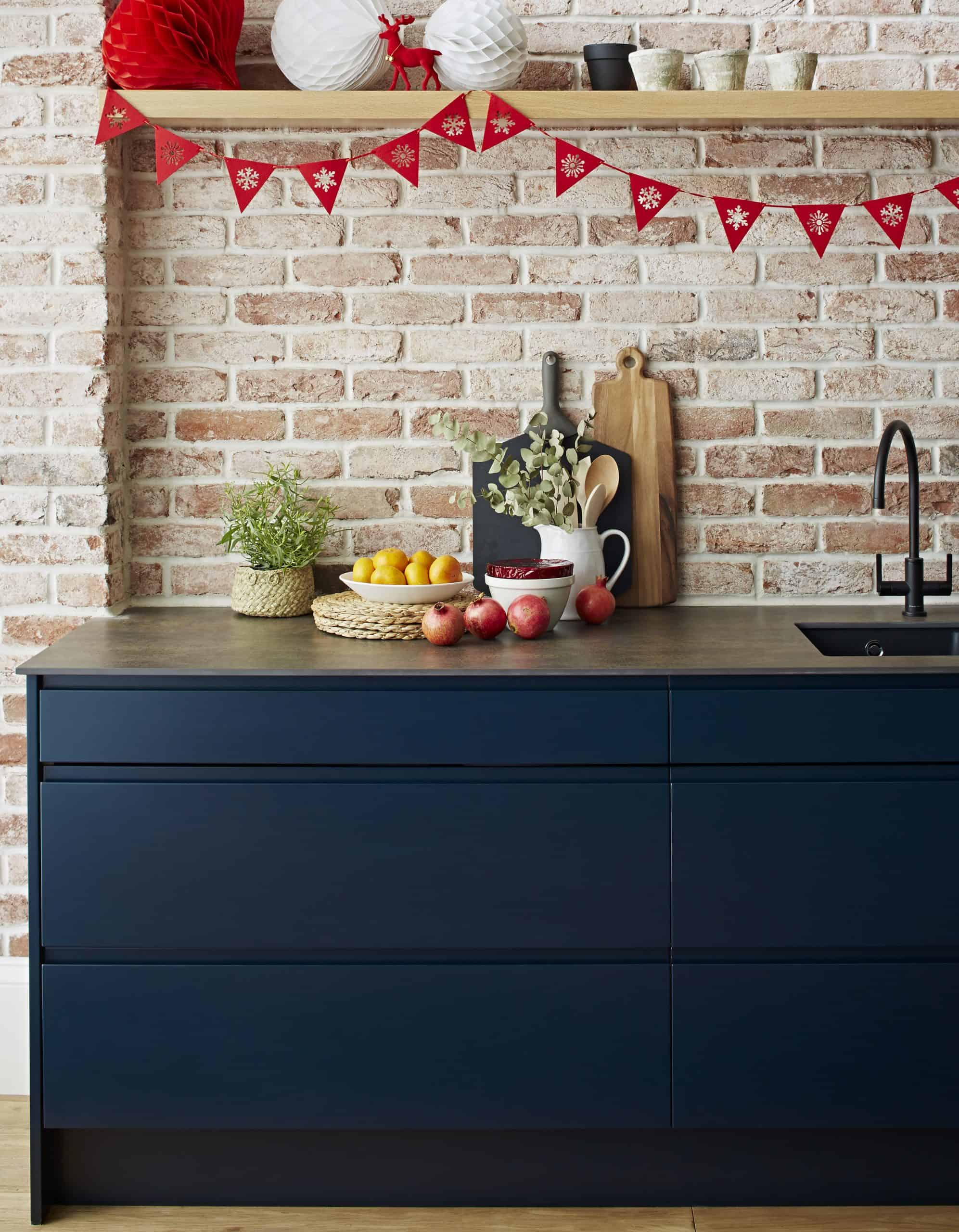 Raspberry, plum and mauve colour schemes
Christmas designs typically comprise a colour scheme of green, gold and red, but 2021 is all about elevating traditional decor for a more modern take on the classics. This year, sumptuous raspberry tones, rich plums and soothing mauve colours are topping many lists for festive interior design. This Christmas, opt for a fresh take on the familiar Christmas colours with table dressings, baubles and ribbons in a refreshing mix of deeper tones, with hints of gold detailing for added sparkle and wonder.
Natural centrepieces 
Curate a grounding and peaceful atmosphere this Christmas by incorporating fresh, green foliage in centrepieces and decorations. Bringing nature inside creates such a magical feeling during the festive season. Sprigs of holly and ivy, beautiful red berries and pine cones will fill your home with those gorgeous scents that evoke the Christmas spirit. 
Natural decorations not only smell lovely, but they are more environmentally conscious than plastic alternatives. If you're keen on D.I.Y., consider organising pre-holiday wreath making sessions with friends and family, before retiring back to your warm and cosy home for a soothing mug of tea or a mulled wine.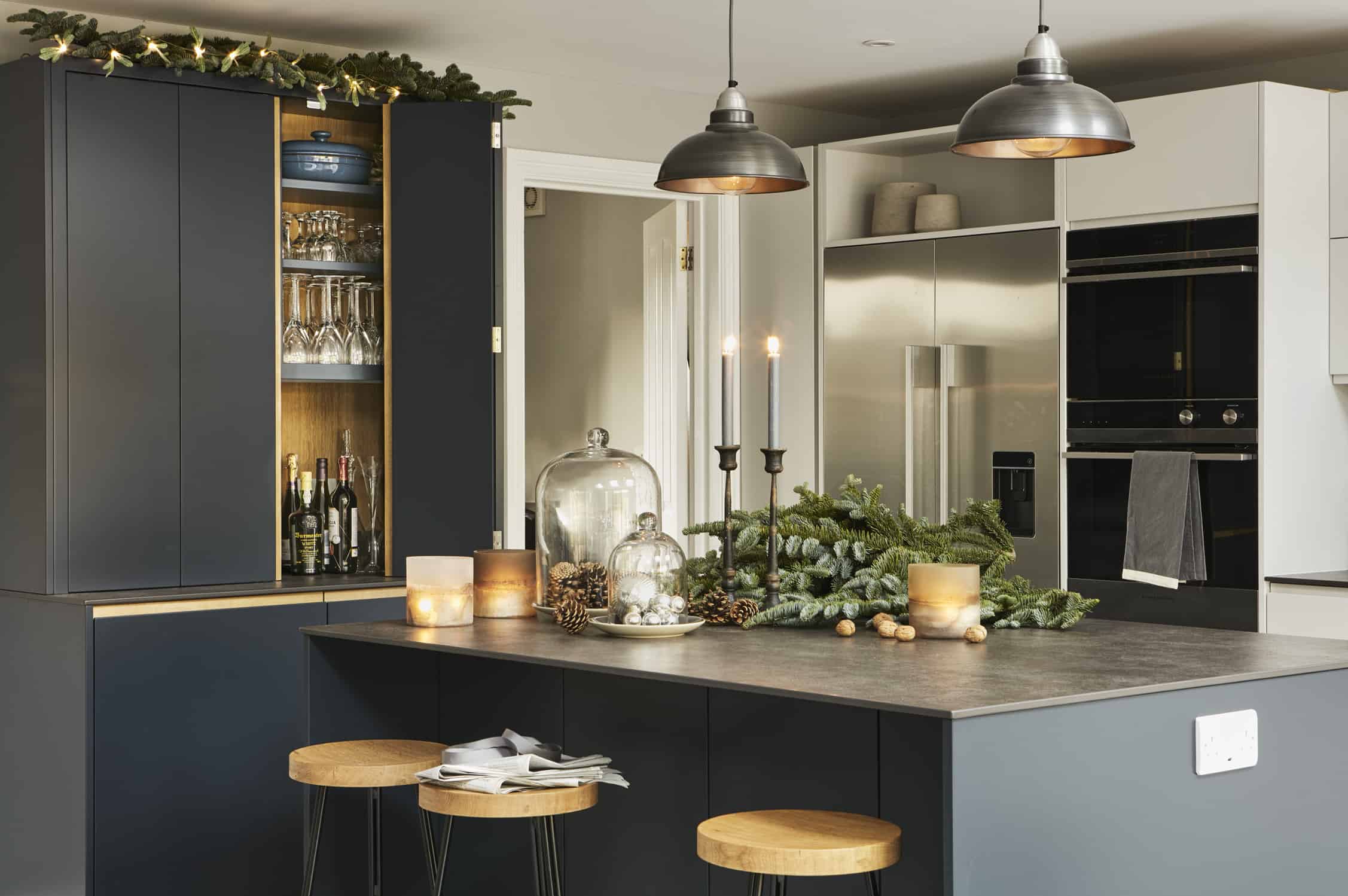 Small L.E.D. lights
Subtle, L.E.D. lights are a decor choice that will carry you well into the new year. Twinkly white lights or soft yellow lights clustered in amongst freshly cut greenery will transform your kitchen into a Christmas haven.  
Ways to incorporate small L.E.D. lights into your holiday home design:
Weave small lights throughout natural wreaths and evergreen boughs

For a charming rustic feel, fill vintage glass jars with fairy lights and small gold baubles to create a tablescape that is equal measures humble and enchanting

Place pinecones in a wicker basket with small L.E.D. lights laced throughout

Don your tree with only simple white L.E.D. lights for an unassuming aesthetic with a more natural twinkle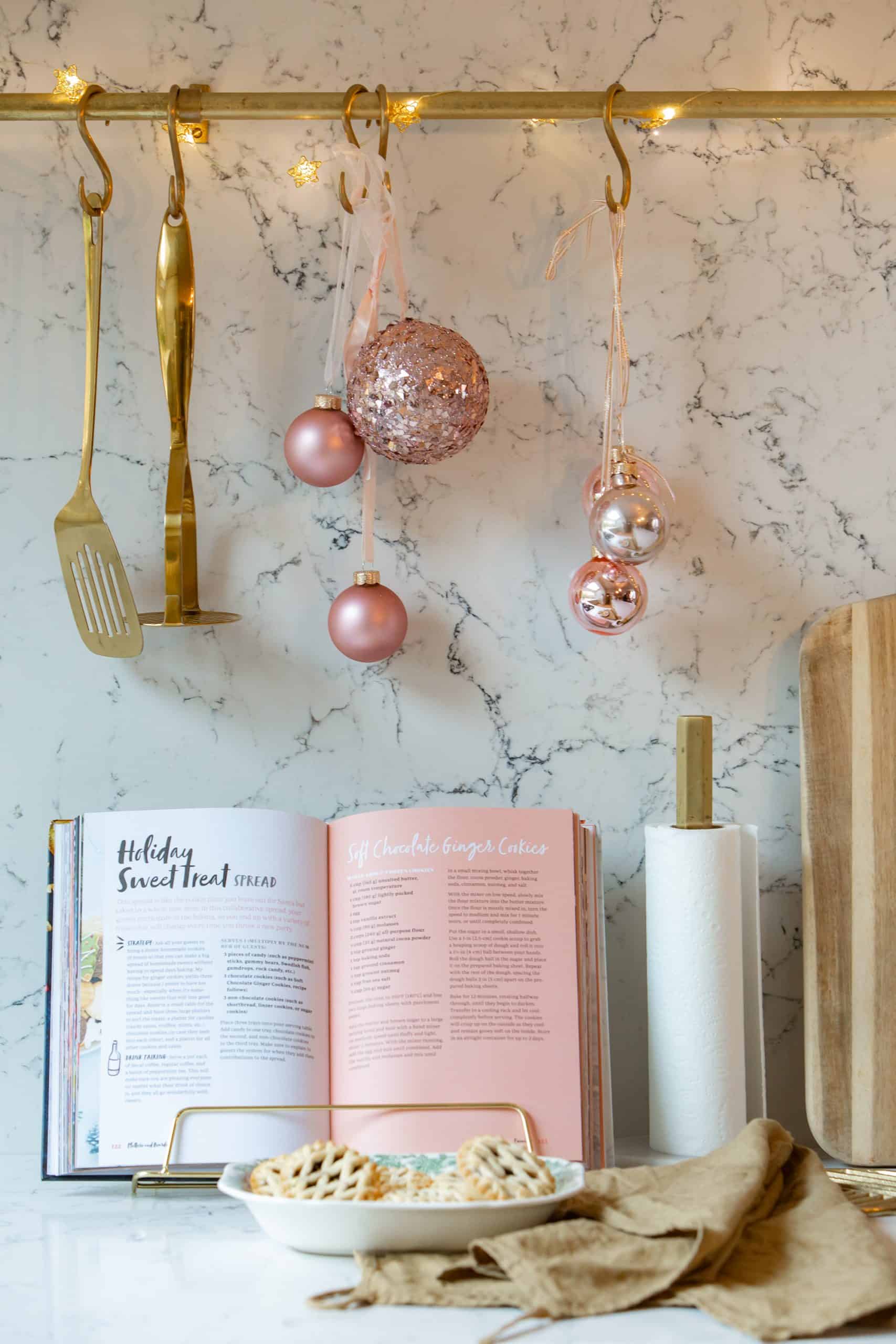 Nostalgia
Last year, many of us missed out on our favourite family traditions due to lockdown. 2021 sees more people embracing the sentimental comfort of nostalgia to make up for the lost time. 
Nostalgic Christmas ideas for 2021:
Heirloom crockery

Vintage ornaments

Your grandmother's silver candlesticks

Passed down tablecloths

Velvet tree skirts

Hand-knitted stockings on the hearth

Vintage Christmas records laid out in the lounge
Consider building a whimsical gingerbread house for a playful decoration the kids can get involved in, which also doubles as a delicious treat for Father Christmas. 
Layering white to create snow effects
If you have dreams of a white Christmas, this 2021 trend is sure to capture your heart. Transform your space into a winter wonderland with the help of layered white chiffon, velvet, faux fur throws and satin dotted with wooden sleigh and reindeer ornaments.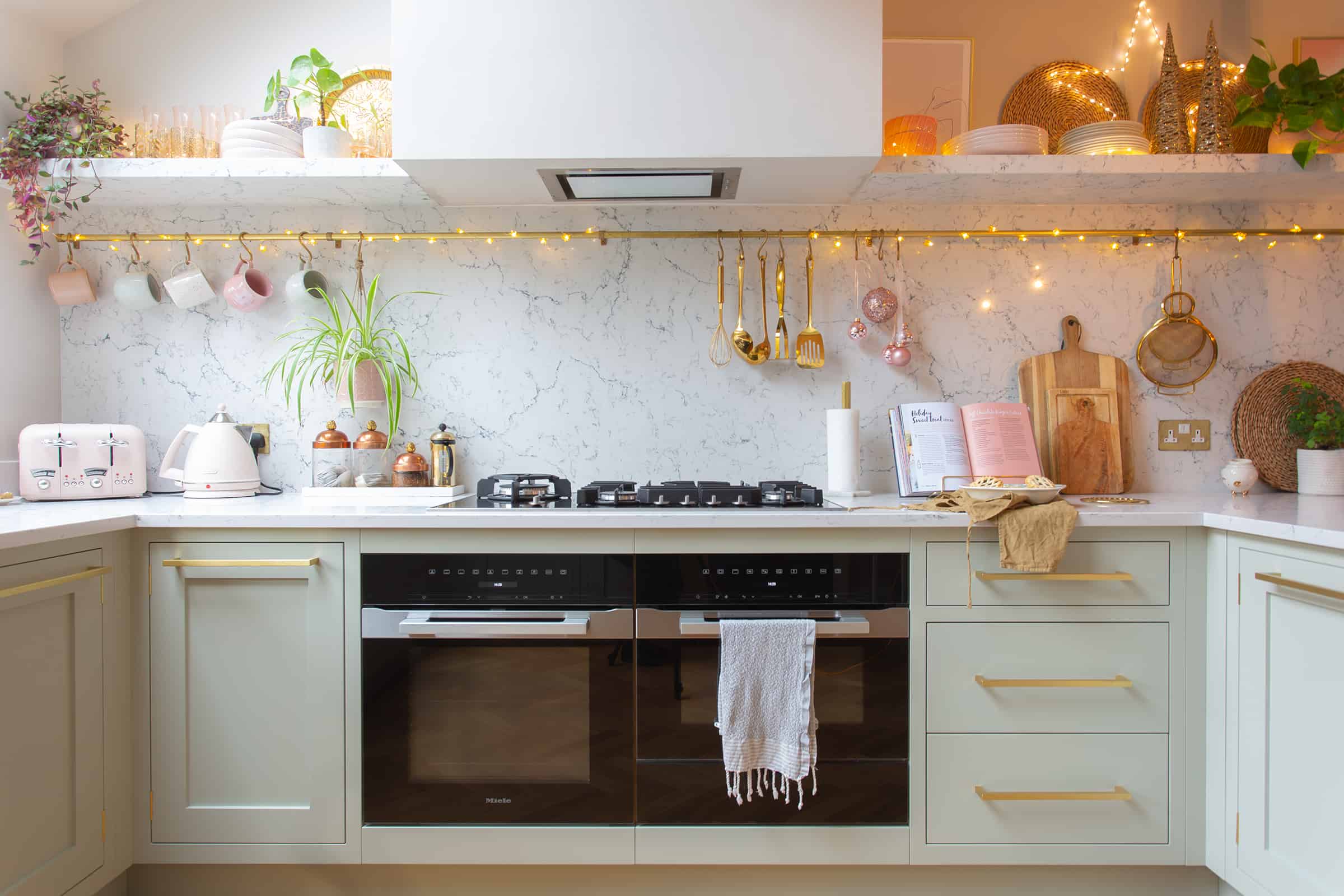 Christmas With John Lewis of Hungerford
Your Christmas gatherings are sure to benefit from some of the top design trends for 2021. In fact, you may even identify some design elements that you wish to include in your space permanently. If you're looking for examples of how you can curate your home with design trends like charming rustic farmhouse kitchens, handcrafted furniture, stunning bedrooms and cabinetry in distinctive modern colours, please browse our gallery for inspiration.
John Lewis of Hungerford has specialised in bespoke luxury kitchen design and handcrafted custom furnishings tailored to your taste, vision and lifestyle since 1972.
Book a free design consultation
John Lewis of Hungerford designers are on hand to bring your ideal home to life
Book a design consultation