Choosing the Right Kitchen Worktops
Kitchens25th June 2021 3 minute read
Many of our clients arrive at our showrooms with an idea about how their kitchen worktops will look – some love a dramatic vein whereas others sway towards a more muted, honed surface. The practicalities of different materials are often overlooked so it's important to consider all your options before installation. In this article we will help you see the advantages and disadvantages of them all.
Marble
(Photo: Carrera Marble Splash back)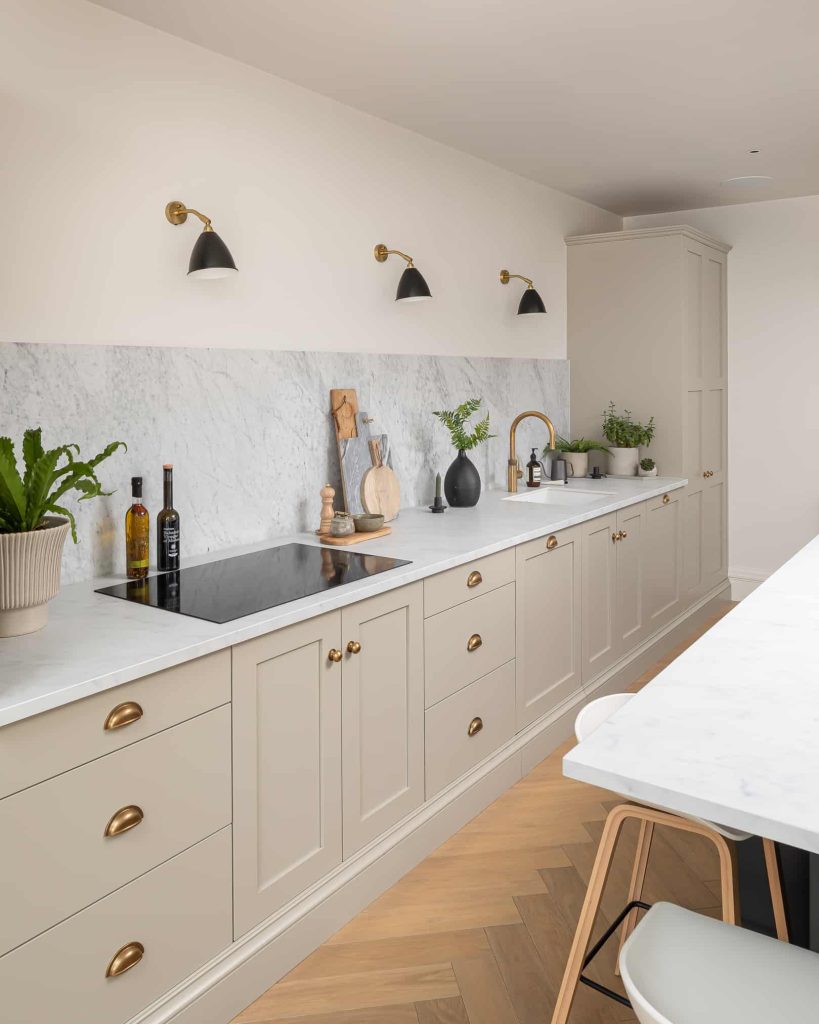 Marble is undoubtedly one of the most beautiful natural stones that has been used in architecture and sculpture for thousands of years. Now, having been brought into the home, marble's naturally cool qualities makes it a wonderful surface for preparing pastry and dough. However, it will age and change over time so be careful to wipe up any acidic stains or plant based dyes (such as turmeric or pollen) quickly to avoid any long lasting damage!
Granite
(Photo: Worktops in Zimbabwe)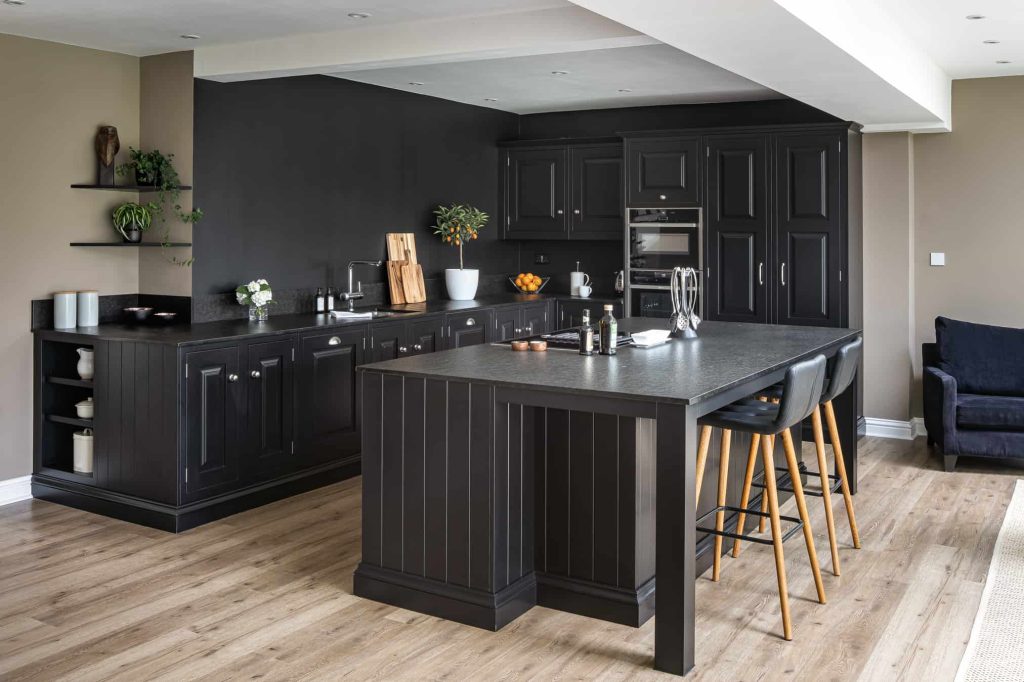 If you're desperate for a natural stone but don't want to risk the heartache of staining a Marble, then a Granite worktop might be for you. If looked after properly, Granite can last a lifetime.  It is considerably more durable than marble and you can choose between a 'polished' or 'honed' finish.
Quartzite
(Photo: Island and splashback are Bianco Eclipsia Quartzite)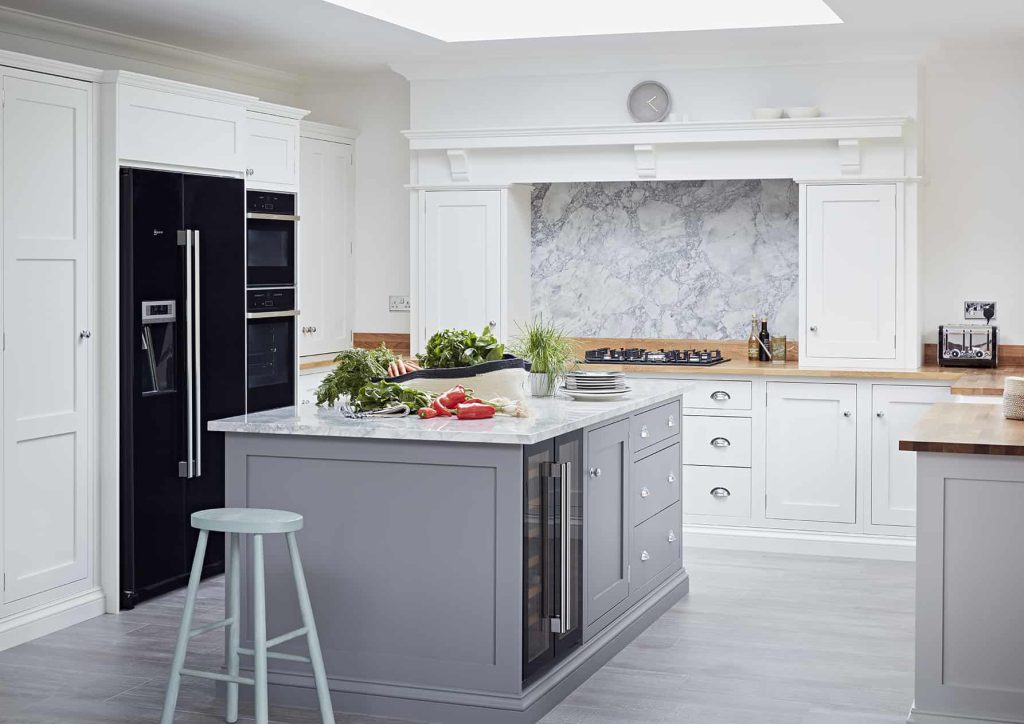 Quartzite is a hard metamorphic natural stone which originates from pure quartz sandstone. Tectonic compression over of hundreds of millions of years, as well as extreme heat and pressure, has transformed the material into what is now known as Quartzite. The variety of quartzites available is huge but those chosen for the kitchen use tend to be very hard wearing as well as heat resistant. Quartzite is similar in appearance to marble, but offers superior resistance to staining, scratching and etching from acid. It's worth noting that it is more delicate than granite and man-made quartz in all respects.
Wood
(Photo: Blockstyle, Character Oak, 40mm)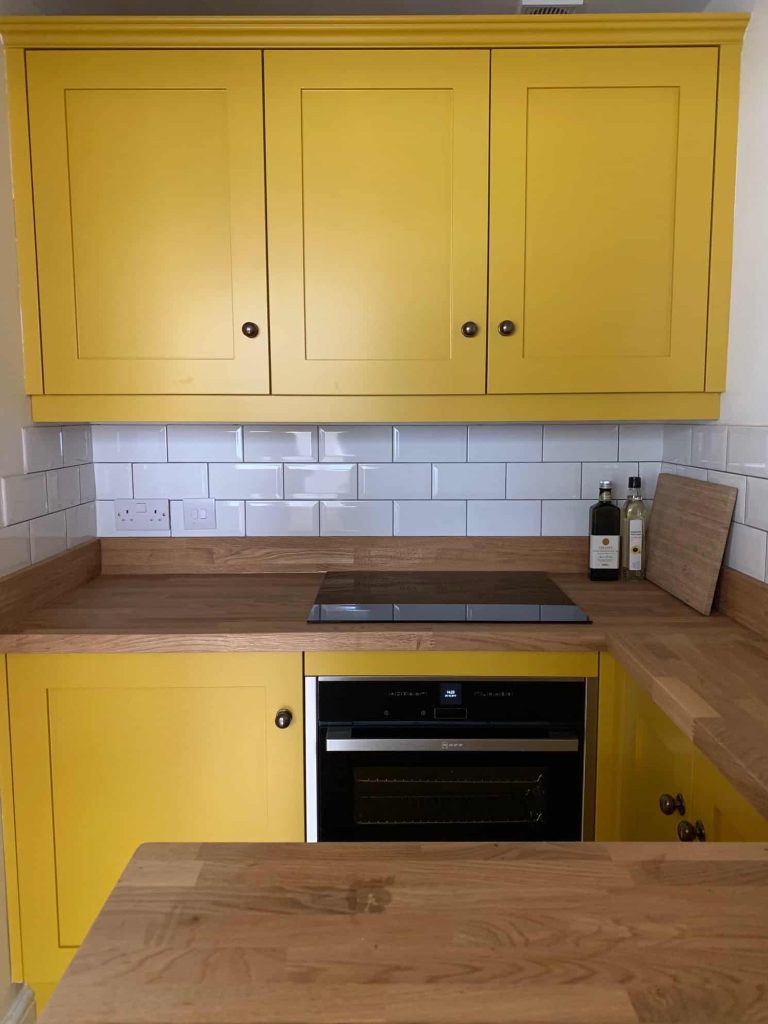 When oiled and looked after properly, wooden kitchen worktops can look absolutely stunning! The natural markings seep through and make for a very interesting texture. Like marble, wood requires a lot of looking after and benefits from frequent oiling. That said, it can really add character to a room and bring a warmth to the space.
Quartz
(Photo: Carrera Misterio, 30mm)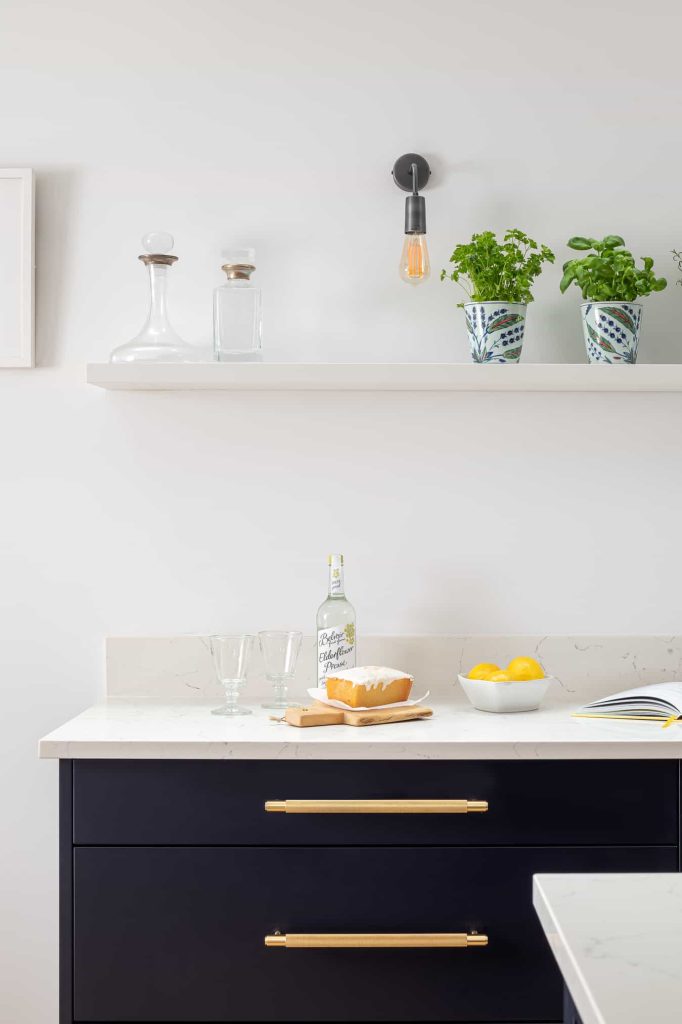 The majority of our bespoke kitchens are fitted with Quartz worktops. Quartz is made by combining resin with natural stone to create a surface that is has extremely low porosity, does not require sealing and is heat and scratch resistant. Aside from the durability, there is an extensive selection of colours available, which makes Quartz look like a marble or granite without having many of the drawbacks of a natural stone.
Porcelain
(Worktops: Dekton Bergen)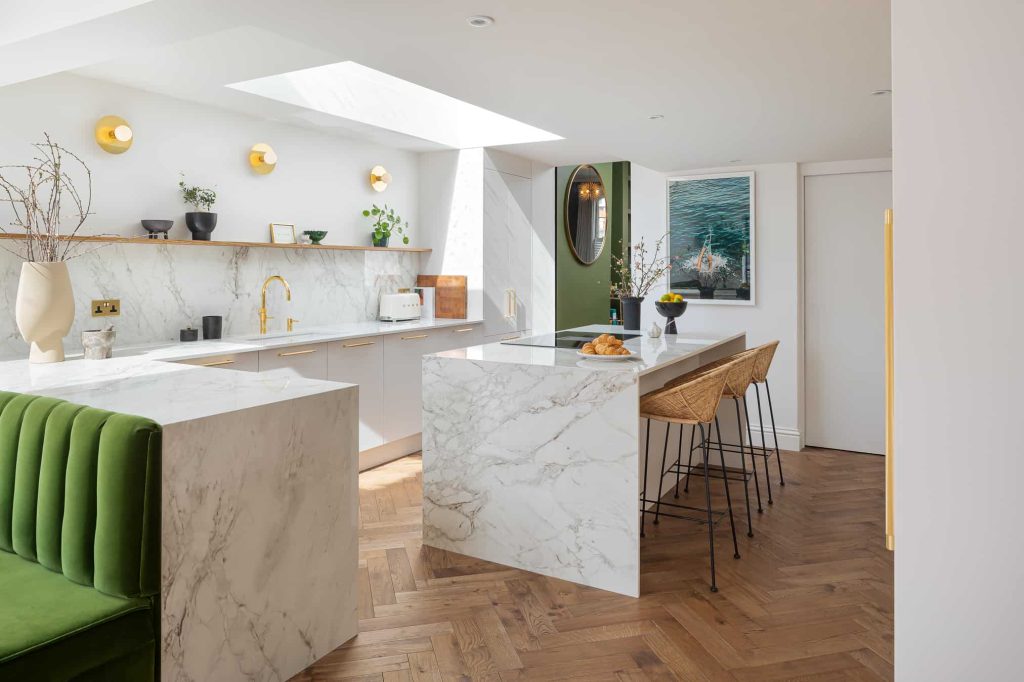 By far the most durable kitchen worktop on the market is Porcelain. Known for its almost bomb-proof qualities, it can withstand heat, stains, chips and scratches. These worktops can be produced as thin as 12mm or built up for a chunkier look depending on the overall feel you are going for. There is also a huge variety of veining, colorways and textures available. It's worth noting that with the additional durability comes additional cost but you could argue it's worth every extra penny!
At John Lewis of Hungerford we use several different materials to create the dream look. Don't forget that if you have any questions, you can always get in touch!
Book a free design consultation
John Lewis of Hungerford designers are on hand to bring your ideal home to life
Book a design consultation