A Closer Look at the John Lewis of Hungerford Promise
Company27th April 2021 5 minute read
At John Lewis of Hungerford, we are extremely proud of the quality workmanship, passion for design and impeccable installation that comes with all of our luxury kitchens, bedrooms and bespoke fitted furniture. From our 10-year guarantee to our designers' commitment to crafting you the perfect kitchen or bedroom, we are dedicated to the promise we make to our clients to go above and beyond for them.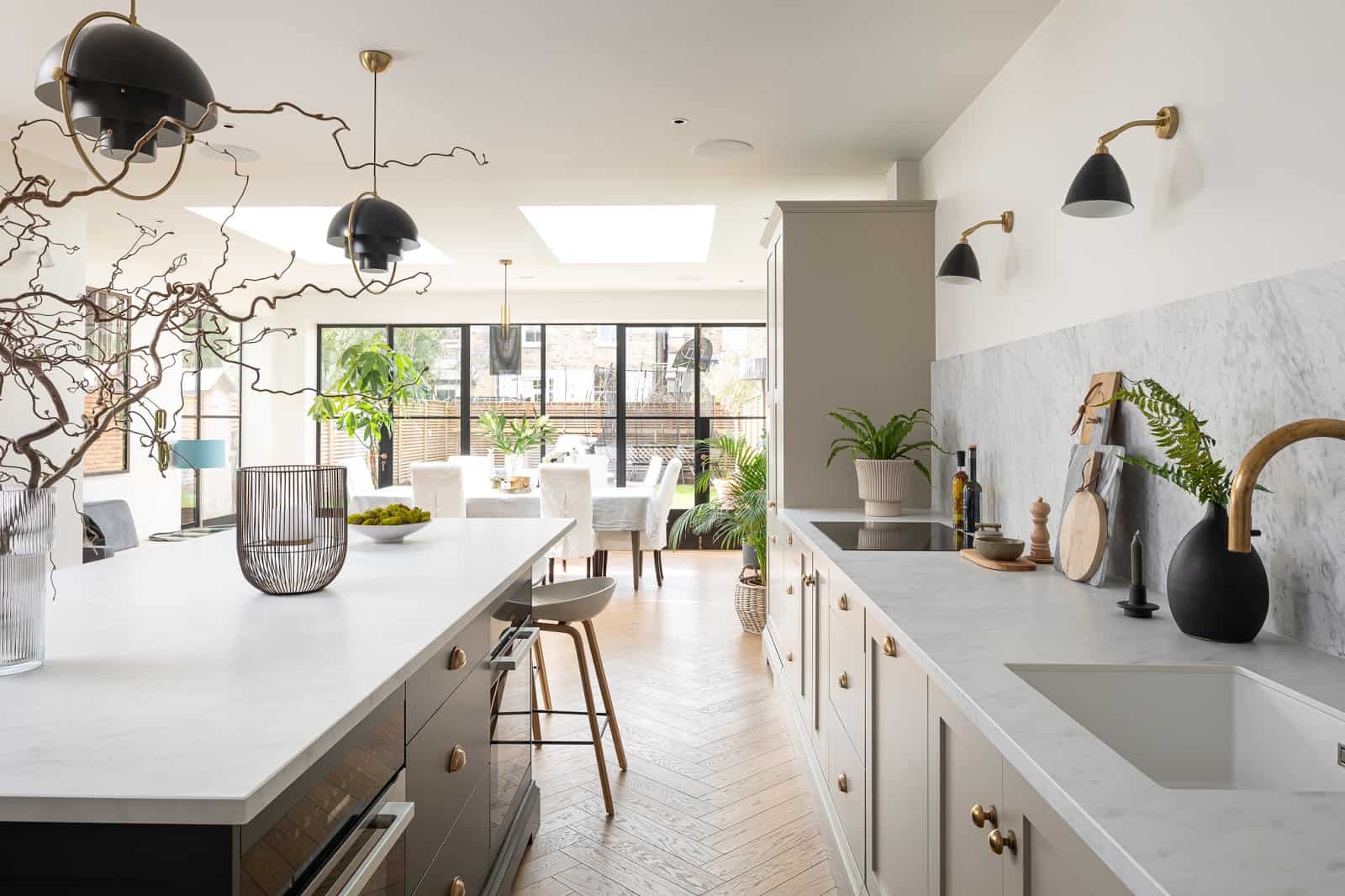 Luxury Kitchen Design with John Lewis of Hungerford
We offer five beautiful ranges of kitchens, from traditional to contemporary. We feature:
No matter which design takes your fancy, you can be sure that a John Lewis of Hungerford kitchen will be designed with you in mind and crafted to the highest standards from start to finish. If you need guidance when it comes to which style of kitchen is right for you, our expert designers are on hand to walk you through the decision process.
Bedrooms and furniture
All of our carefully designed bedroom furniture is fully customisable to meet your needs and suit your personal taste. Our luxury fitted wardrobes are available in the same styles as our kitchens, allowing you to create a seamless feel throughout your home. We also have ample experience producing quality bespoke fitted furniture for utility and laundry rooms, walk-in pantries, boot rooms, home offices and beyond.
As with our kitchen design process, your project will be managed by one designer from the initial consultation to the installation, leaving you secure in the knowledge that you will have one dedicated point-of-contact throughout.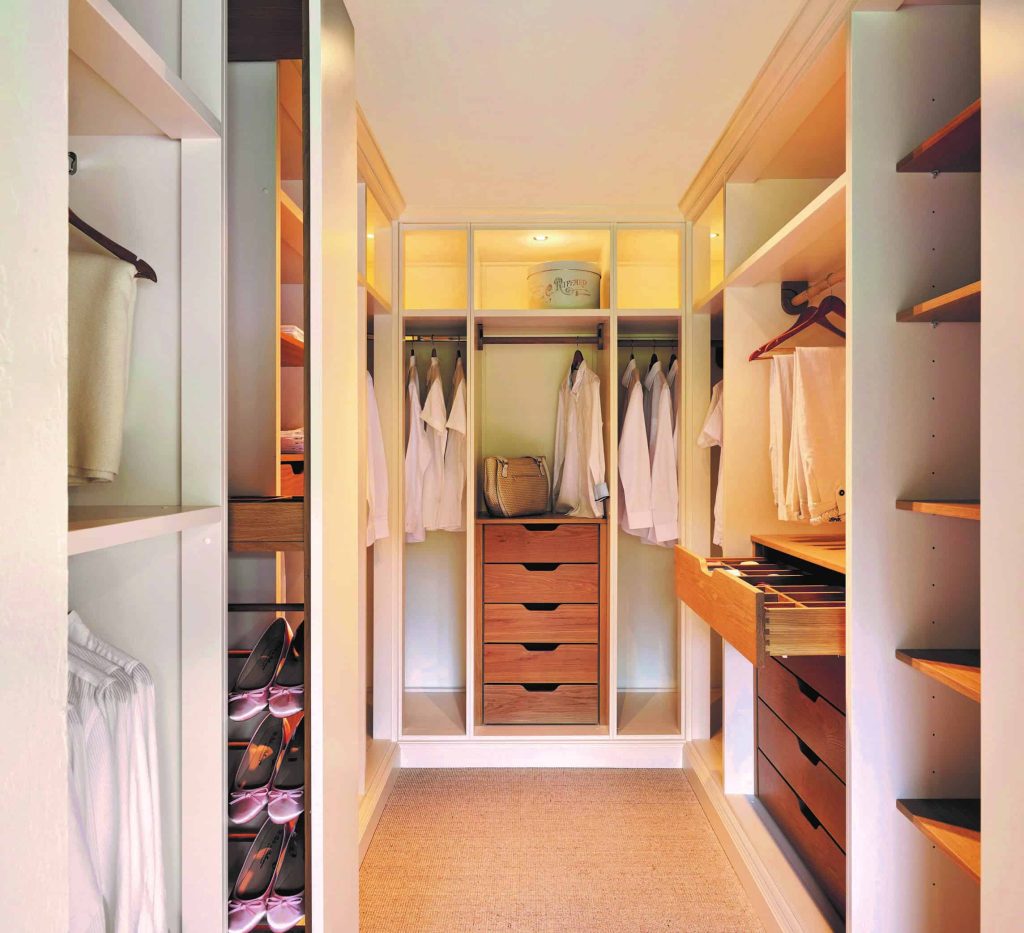 Our Showrooms
We have been designing and manufacturing painted kitchens since 1972 and are proud to say we are the original painted kitchen company.
We have showrooms in London and across the South, West and East of England. When you visit one, you will always receive a warm welcome and find inspiration for your new kitchen or bedroom project. For those who live in the North of England or in Scotland, our Regional Designer is happy to travel to your home for a consultation. Alternatively, you can make use of our virtual design services and showrooms. We are always delighted to guide our clients through their options and our extensive selection of accessories, handles, flooring and lighting.
Our showrooms are also the perfect place to peruse our exclusive selection of Satin Eggshell and High Gloss paint finishes, available in over 80 contemporary and traditional colours. Our extensive range of hardwearing cabinet paints have been awarded the highest rating available by the SATRA Technology Centre, certifying our kitchens for severe usage. Our paint comes with the guarantee that it is resistant to wet and dry heat and marking by liquids, oils and solvents.
If the exact colour you need is not part of our curated colour palette, we provide a bespoke colour matching service to ensure consistency throughout your kitchen or bedroom design.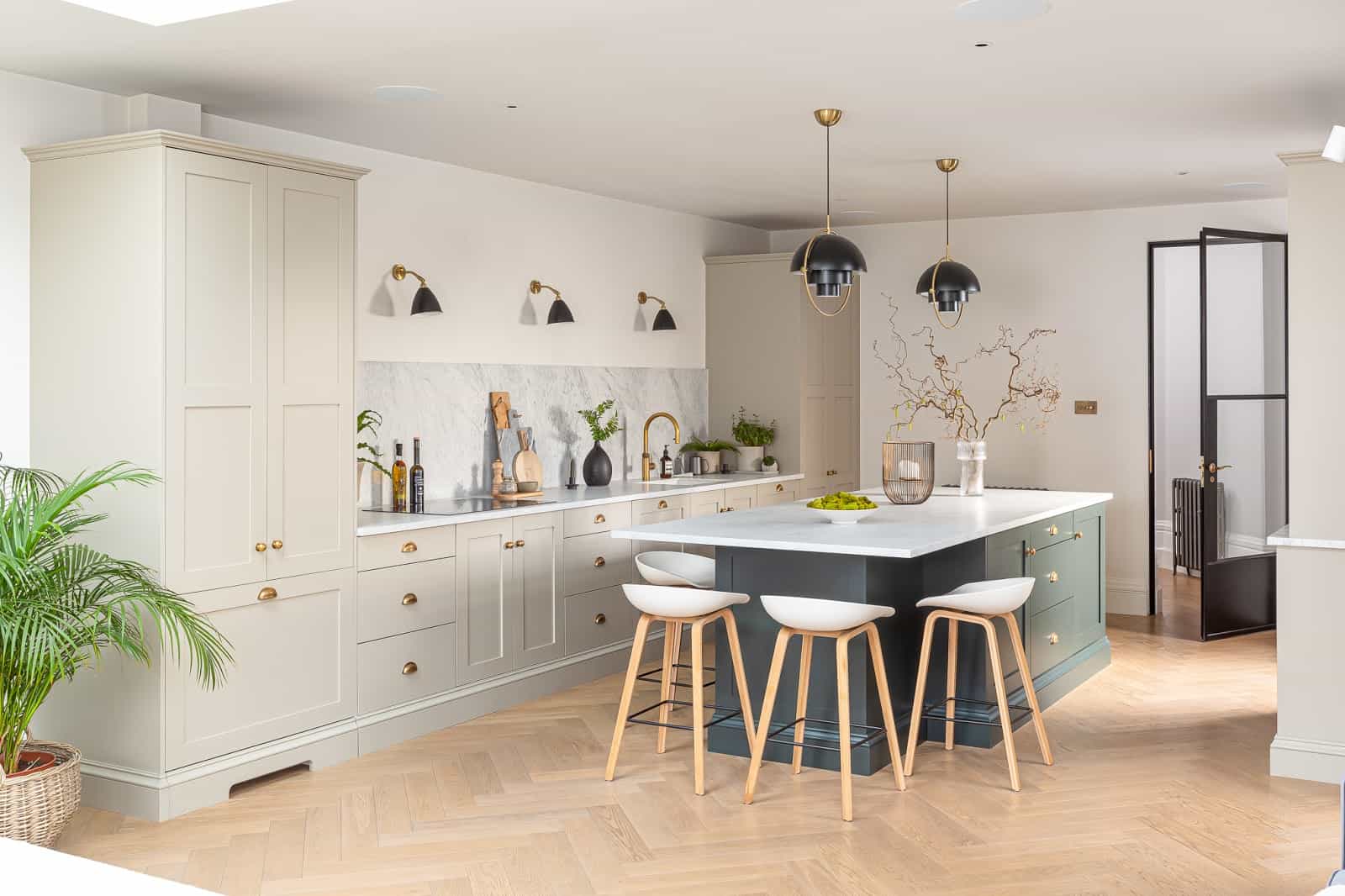 Our Experienced Designers
With 47 years of product design experience under our belt, you know you are in safe hands when you choose John Lewis of Hungerford. We offer a free design service to get you started on your journey towards bringing your dream kitchen or bedroom to life, and our design team plays a crucial part in creating bespoke furniture tailored to your needs.
Our accomplished designers are on hand to guide you through the design process. They will sit down with you and listen to your likes and dislikes, lifestyle needs and sources of interior design inspiration, ensuring you make the right choices for you, your home and your family. With these details and your bedroom or kitchen layout in mind, we will work with you to create an innovative and bespoke space, incorporating everything from clever storage solutions for odd shaped kitchens to custom-made kitchen islands for open plan kitchens.
Following your consultation, your designer will visit your home to fully understand the space they are working with and to take accurate measurements, which will later be transcribed into a full colour 3D architectural rendering. At this point, you can refine any design details before the final spec is sent off to our artisan workshop.
Our Workshop
Our team of local skilled craftsmen will hand make each of your kitchen or bedroom furniture at our Oxfordshire workshop to stringent ethical and sustainable standards, with all materials sourced in Britain. We welcome clients who would like to come and see their bespoke kitchen cabinets and bedroom furniture being made, so please contact us if you would like to set up a tour.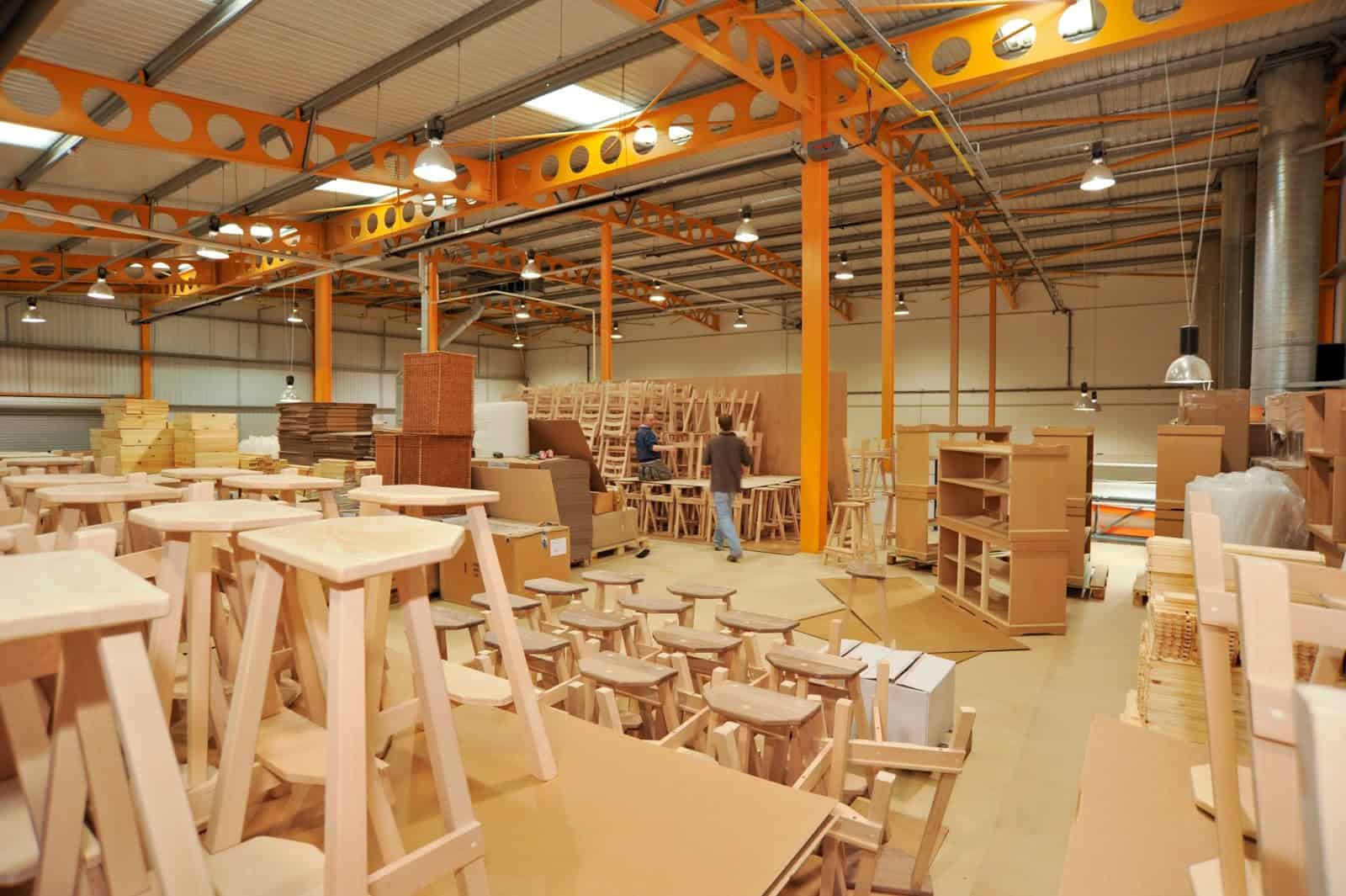 Installing Your Luxury Kitchen or Bedroom
We are proud to be the first national kitchen design company to have achieved membership to the British Institute of Kitchen, Bedroom & Bathroom Installers (BiKBBI), and guarantee a seamless installation process from start to finish.
No matter how unusual your space, our installation team is experienced in working with uneven levels, around existing features and within confined spaces. We will always finish your kitchen or bedroom installation to the highest standard, regardless of the parameters.
Our installers have full project capability, including plumbing, electrical, gas, tiling and plastering work. Installation usually takes around one to two weeks. During this time your designer will be on hand to answer any questions you might have.
The Perfect Space, Guaranteed 
Our service doesn't end once your installation is complete. Your dedicated designer will be in touch soon after completion to ensure you are completely happy with your finished project. All of our exquisite kitchens, bedrooms and furniture come with a 10-year product and workmanship guarantee when installed by our experienced team, allowing you full peace of mind and security.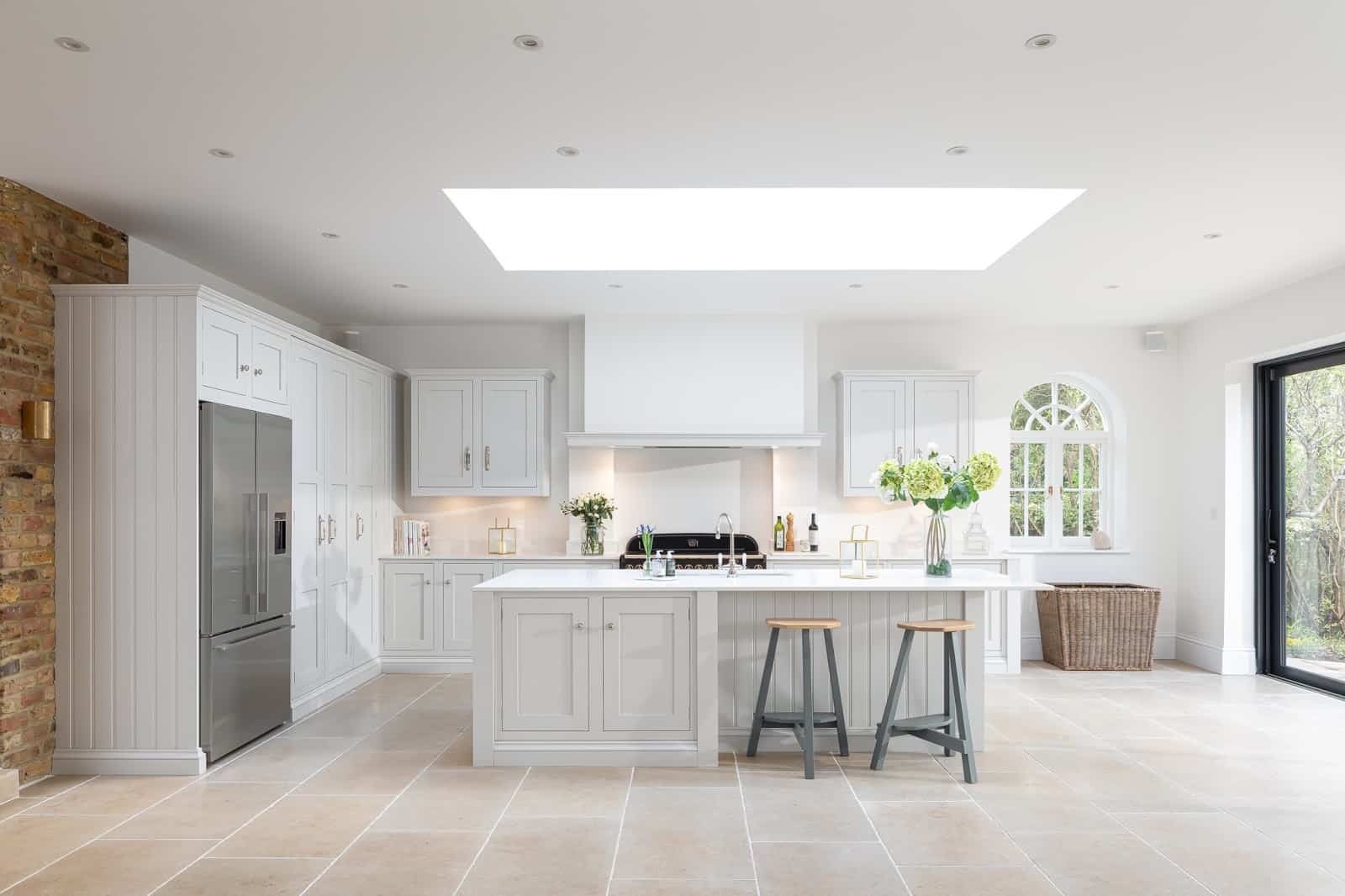 Our Promise to You
We are here to share our expertise, guide and inspire you to come to the right design decisions for you and your home. Whether it is a traditional space with rustic open shelving or a contemporary kitchen with modern stainless steel worktops you are seeking, the attention to detail awarded to each of our clients' projects is unsurpassed.
From concept to completion, we take care of everything, giving you a stress-free and enjoyable design experience with us. Please get in touch to take the first steps toward your dream kitchen or bedroom.
Book a free design consultation
John Lewis of Hungerford designers are on hand to bring your ideal home to life
Book a design consultation