5 Welcoming Kitchen Design Ideas to Warm Up Your Winter
Kitchens20th November 2020 4 minute read
With the cold nights drawing in, we are all spending more time in the comfort of our homes, and our kitchens are at their very heart.
We all dream of a kitchen that is warm and welcoming, where we enjoy entertaining friends and sharing family life. If your kitchen is lacking in lustre, these simple ideas can help transform it into a room to be proud of.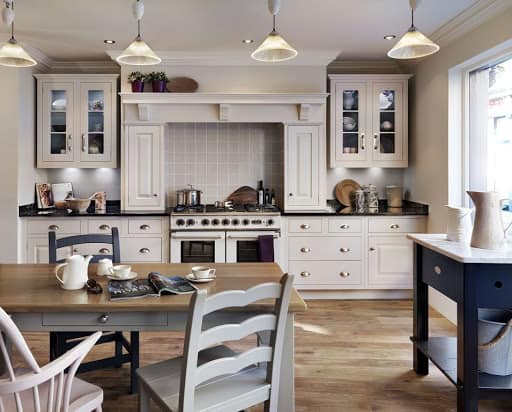 5 Winter Design Ideas to Warm Up Your Kitchen
For those seeking inspiration, we have compiled some luxury kitchen design ideas to bring a sense of warmth and sophistication into the heart of your home this winter. From design overhauls to small touches, read on for ideas on how to create your dream kitchen.
1) Rich tones and warm palettes
Refreshing your colour scheme is a simple way to transform the look of your kitchen. Go bold with rich colours to impress your guests during the festive season. From deep navy-blue island, gorgeous earthy greens and mustard-yellow walls, choose a colour that resonates with you and our knowledgeable designers will advise you on a harmonious colour palette that will make your kitchen feel warm and welcoming all year round.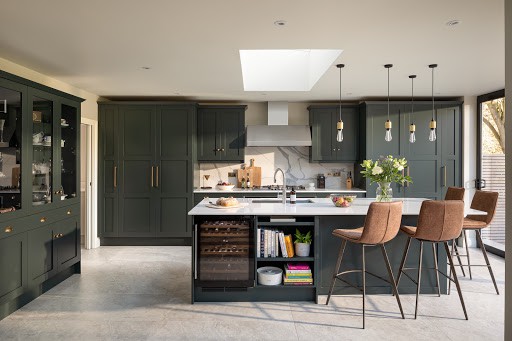 2) Introduce textures
Exceptional design should not only take into account colour, form and function but consider texture, too. We often think of texture as being about touch and sensation; however, you don't need to run your fingers over a surface to know what it feels like. Textures draw the eye around a room, adding visual weight to different elements of your interior's design. Whether your desired aesthetic is a sleek galley with quartz worktops and handleless units or a rustic kitchen with a timber breakfast bar and classic flagstone flooring, varying textures can help you feel grounded in your space.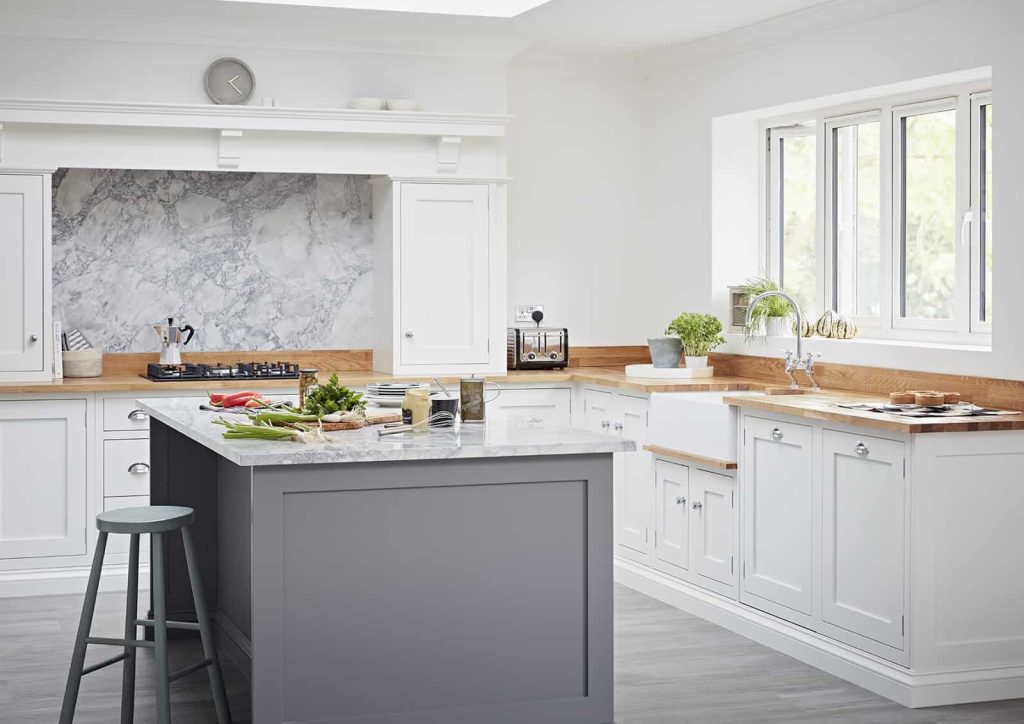 3) Refresh your layout
When it comes to ensuring that your kitchen works in harmony with your lifestyle, the floorplan of your kitchen is key. Introduce traditional storage features like open shelving and plate racks to create a wonderful homely feel, or adjust the floorplan to accommodate a dining table, an island or workspace to bring you and your family closer together. Whether you have a large country kitchen to work with or you are looking for original storage solutions to make the most of a small space, our design specialists are on hand to guide you towards your dream kitchen.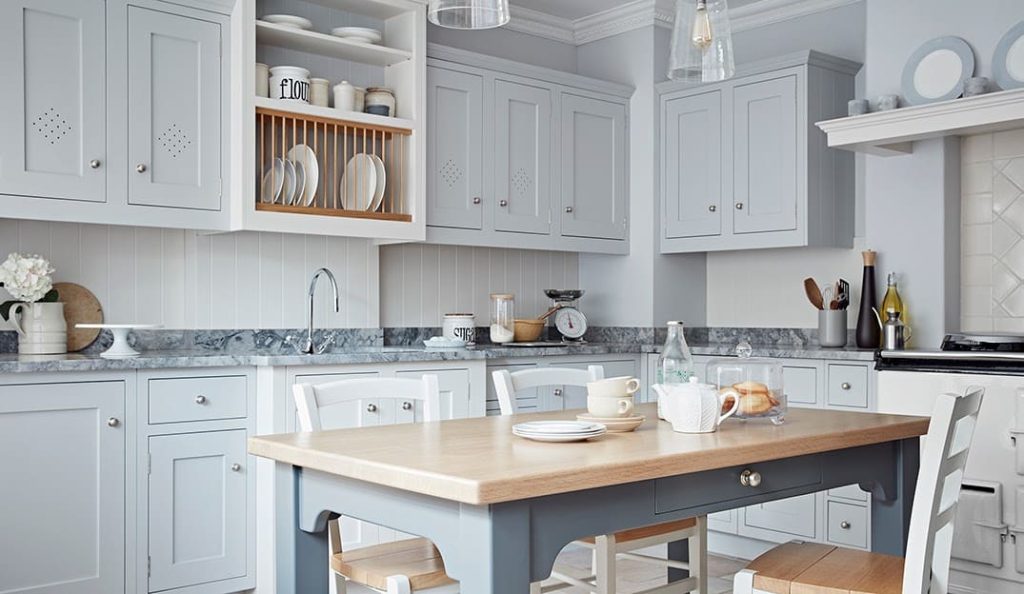 4) Upgrade your cabinet doors 
Changing your kitchen units can dramatically refresh and improve the appearance and functionality of your kitchen, but you can get a similar impact simply by updating your kitchen's cabinet doors. Choose from a range of new colours, styles and hardware options to give your kitchen a new lease on life.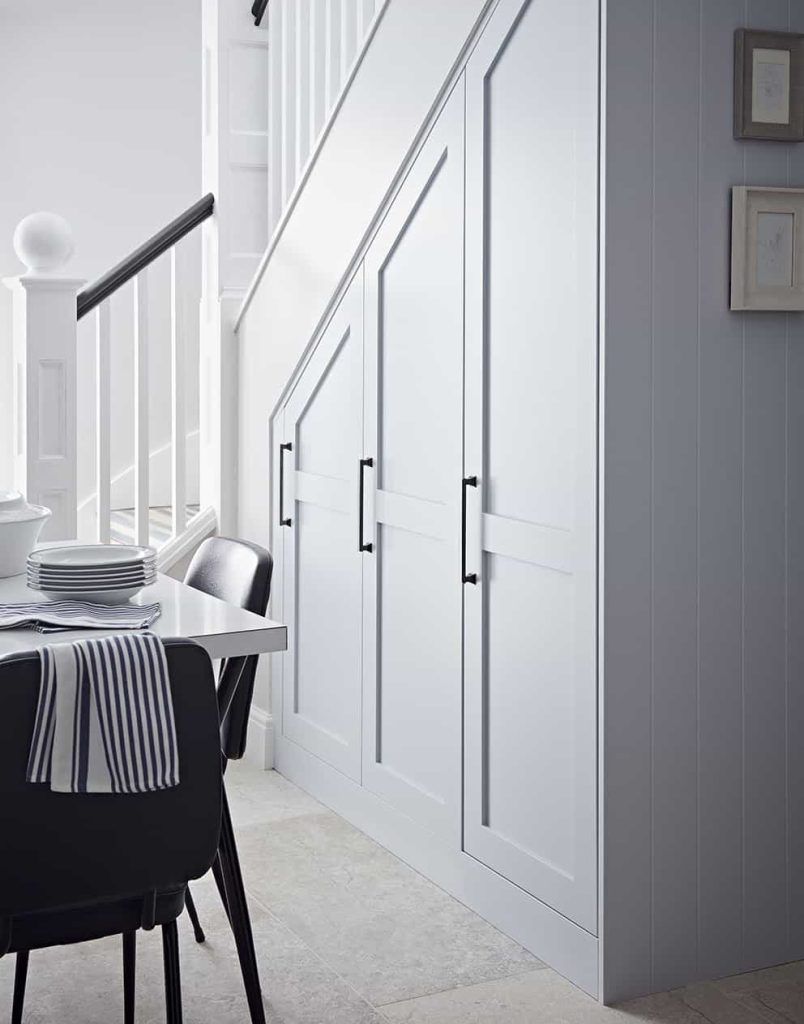 5) The finishing touches
If a large-scale kitchen project lies further down the road for you, some expertly chosen accessories can bring instant warmth to your kitchen this winter. Simple touches like burning a pine-scented candle or opting for traditional red-checked tea towels can transform the mood of your kitchen. Displaying copper pots and pans on open shelving or on a hanging rack is a classic way to bring timeless style into your home. For the full effect, set the copper cookware off with corresponding copper-toned pendant lights and unit handles reminiscent of a Victorian-era kitchen.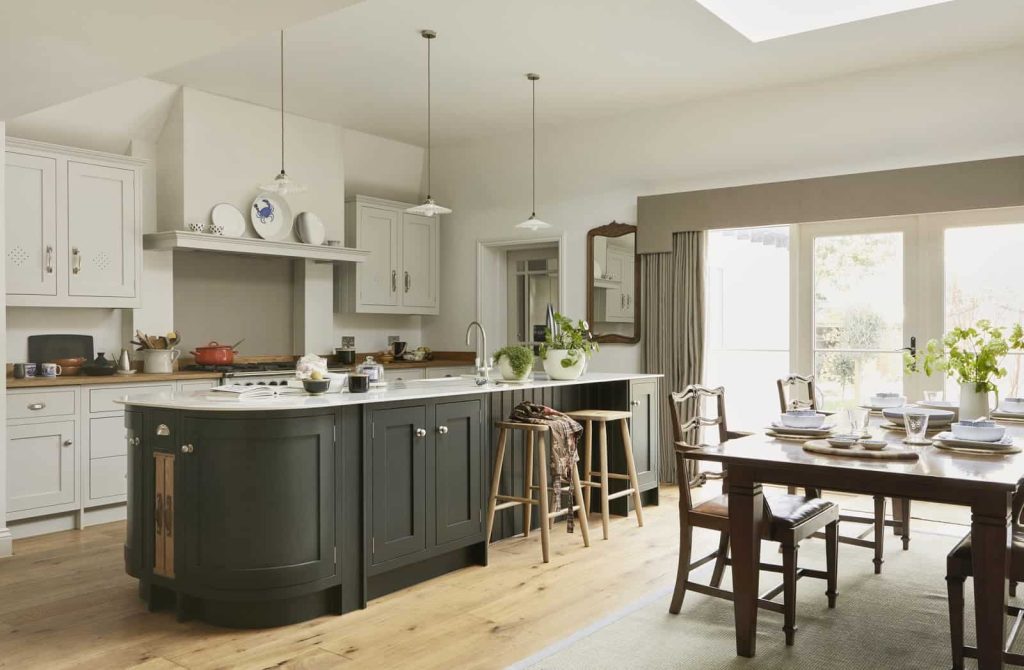 It's the Most Wonderful Time of the Year
It's no surprise that kitchens are where the real magic happens. A pot of tea brewing, a hearty meal roasting in the oven, the aroma of freshly baked cookies wafting down the hall: a classic kitchen beckons guests to gather around.
If you are looking for further kitchen décor ideas, our expert design team is on hand to provide tailored advice and recommendations. Get in touch to request a brochure or to book a free design consultation.
Book a free design consultation
John Lewis of Hungerford designers are on hand to bring your ideal home to life
Book a design consultation