Your new kitchen will attract extra home buyers
Inspiration30th November 2016 2 minute read
SellingUp.com recently conducted a survey of over 2000 people in conjunction with a leading market research firm to discover which features home buyers would wish to have in the 'dream home'.
With the kitchen at the heart of the home, and by far the most expensive room per square metre, we now tend to spend more time in them than any other living space, as result a well appointed kitchen will instantly elevate your property in the minds of potential buyers. A show-stopping kitchen will usually overcome any doubting buyers, as indeed in this survey shows with 66% or two thirds of respondents being in favour of having a 'chef's kitchen' as part of their dream home.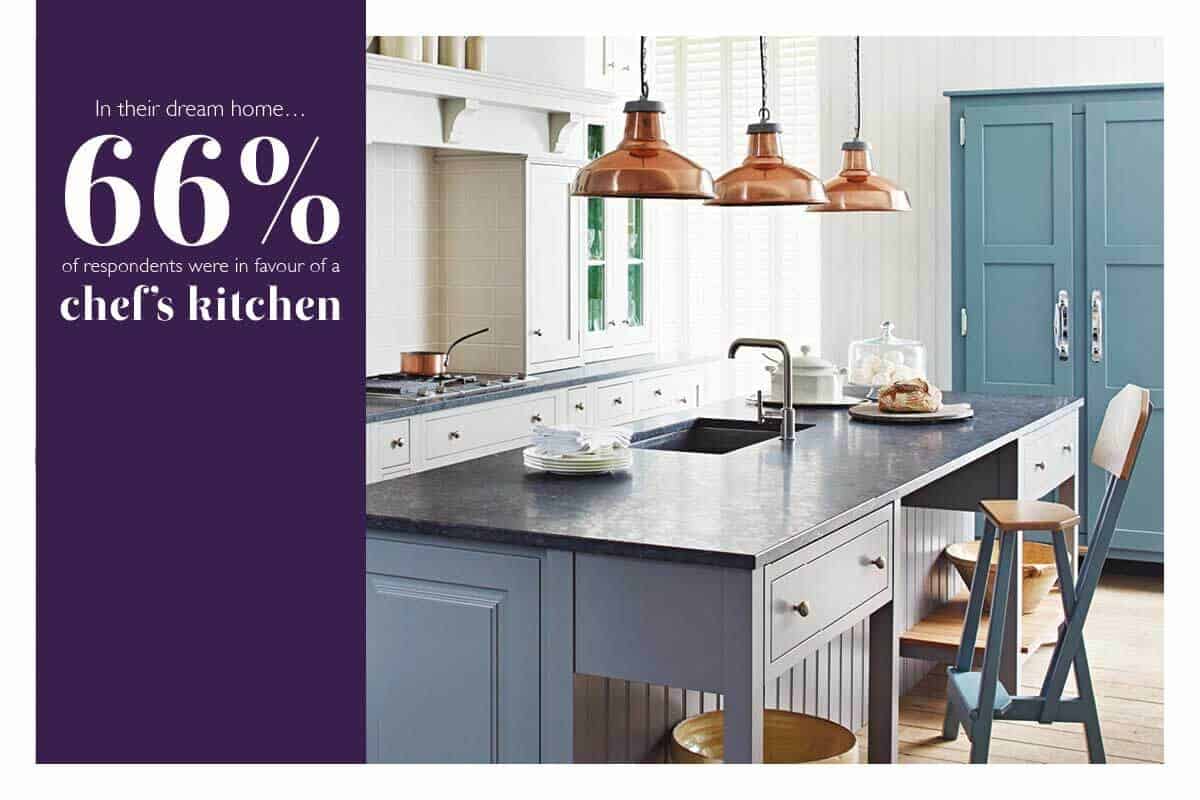 At John Lewis of Hungerford, we can help provide that dream kitchen, creating that balance between the beauty that's desired of a kitchen to express your personality and the functionality that a chef's kitchen aspires to have, such as good layout and space to work uninterrupted, spaces that connect with entertaining including that all important island.
Appliances feature heavily in a chef's kitchen, a central focus would be around the cooker or range. Indeed in this survey 38% of respondents specifically liked to see an Aga in their 'forever' home. Across all our showrooms we have strong links with suppliers who can provide appliances and brassware to work with either a modern or traditional style kitchens.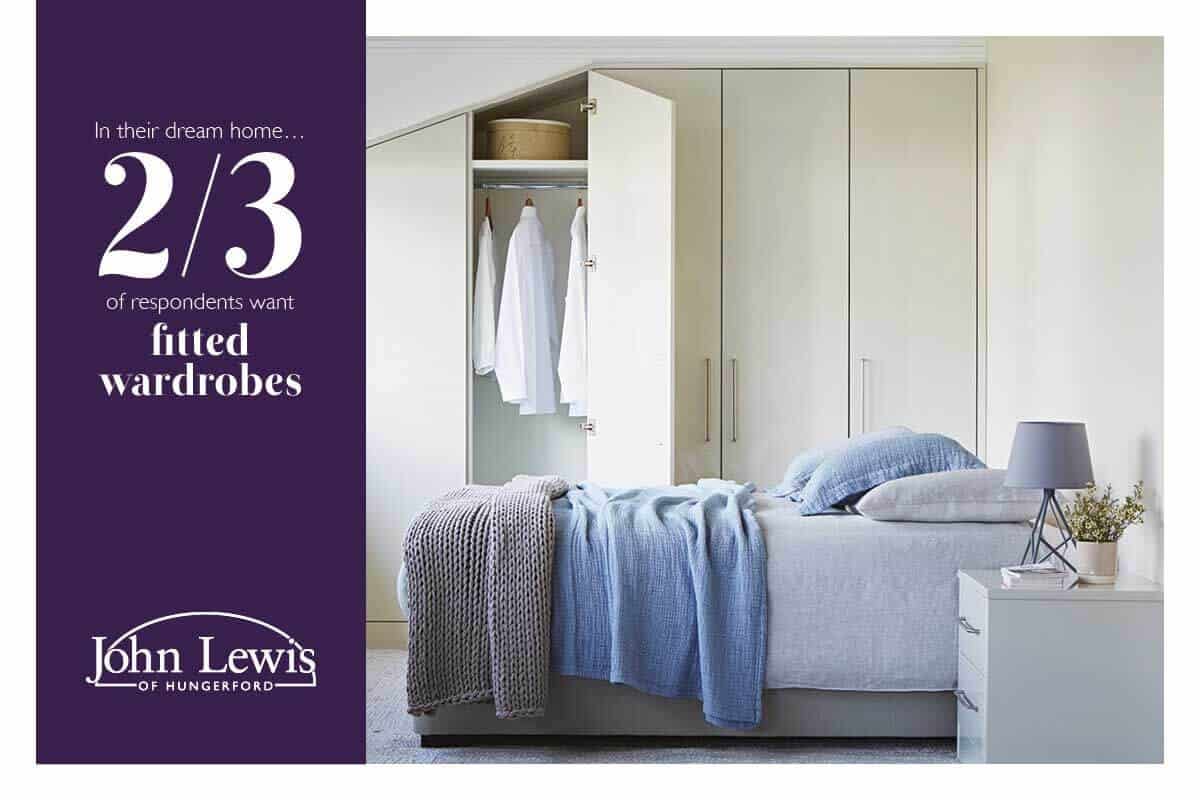 Ranking in the same position of respondents who desired a chef's kitchen were those people who wished to see fully fitted dressing room/walk-in wardrobes. Two thirds of people wished to see their dream home furnished with a walk-in wardrobe or fitted wardrobes. Men appeared to be almost as positive in their desire for a walk-in wardrobe (54%) as women (74%). Walk-in wardrobes can be design and built within an existing area or perhaps in an adjoining room. Our experienced designers and wardrobe fitters will design and plan the space to suit you to ensure that it is both stylish and fit for purpose.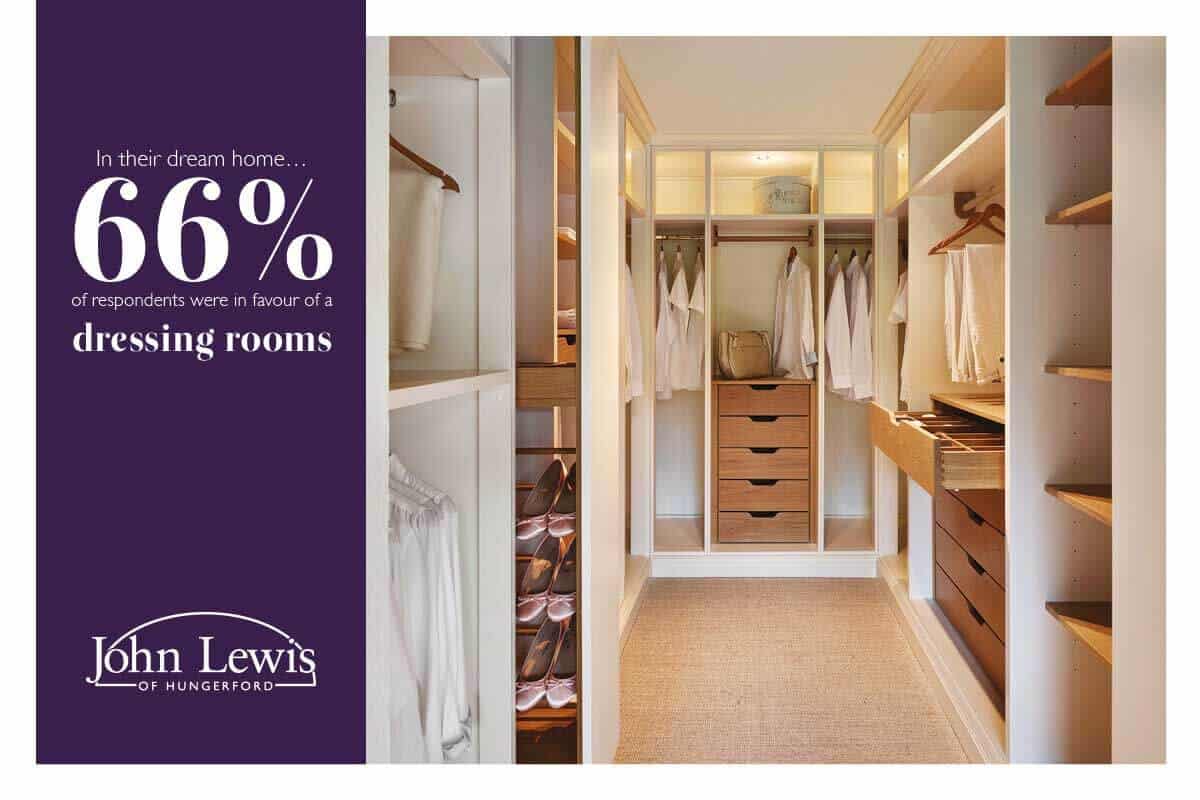 To read the full survey result and original article click here >.
Book a free design consultation
John Lewis of Hungerford designers are on hand to bring your ideal home to life
Book a design consultation