Walk-In Wardrobe Ideas: From Dream to Reality
Bedrooms3rd June 2021 4 minute read
Have you always longed for a dedicated place for the coats, shoes, handbags and accessories that currently reside in small storage spaces? Happily, this is easily achievable with some help from our designers. The walk-in wardrobe you have always dreamed about is perfectly possible. 
John Lewis of Hungerford's experienced designers can work within existing areas in your home or purpose-built rooms to create beautiful bespoke walk-in wardrobes and fitted wardrobes to elevate your space, and give you the dressing room you have always wanted.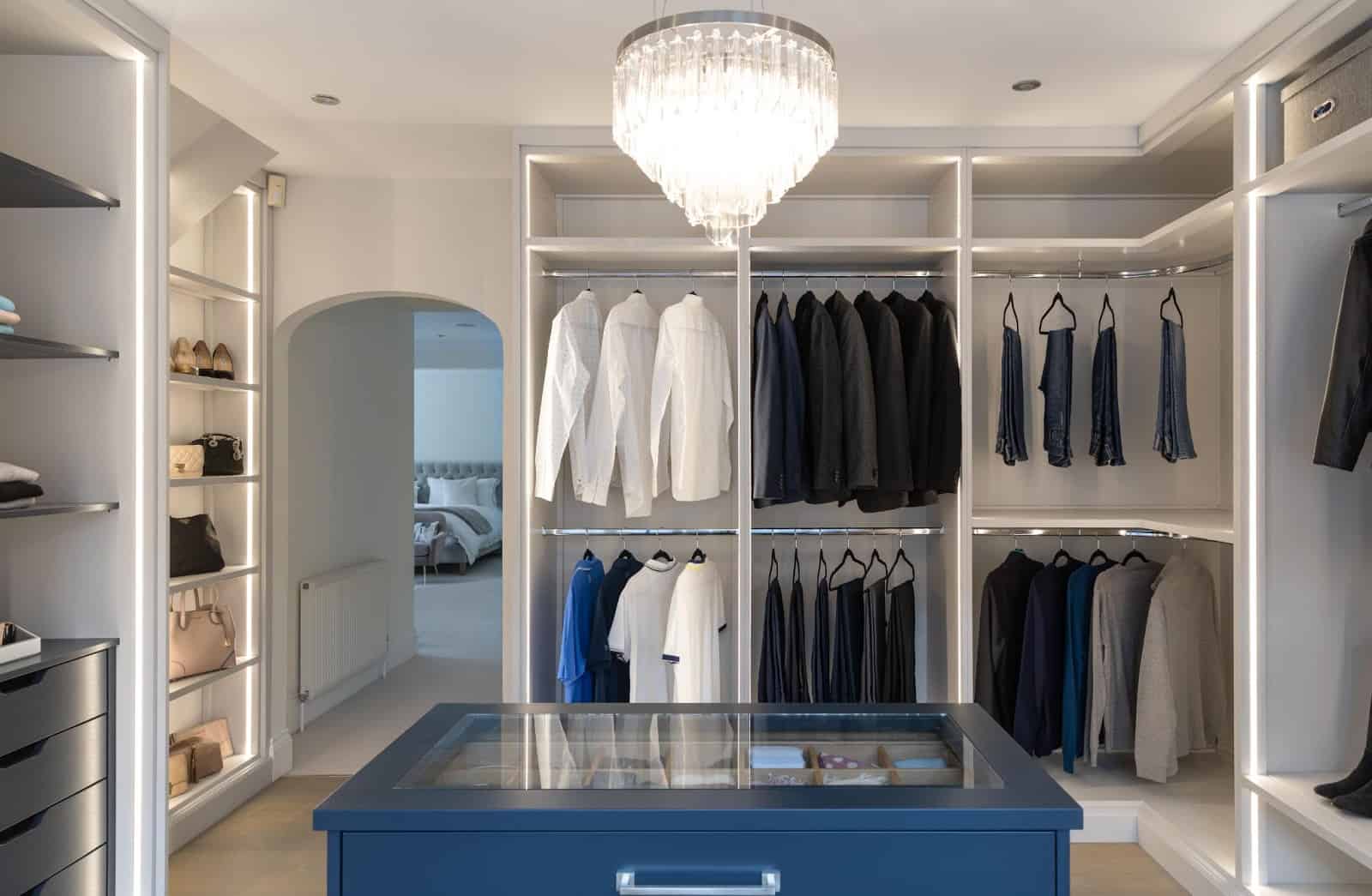 Our Favourite Walk-In Wardrobe Ideas and Inspiration
Join us as we explore walk-in wardrobe inspiration from the John Lewis of Hungerford bespoke furniture collection portfolio. Whether you have a dedicated room available to use as a walk-in wardrobe or require clever storage solutions that maximise your closet space, our designers can guide you towards a built-in wardrobe that works with your space.
1) For the shoe lover
If you own an extensive collection of shoes, you may struggle to store them properly. Our fitted wardrobes work well when accompanied by box shelves, which offer the perfect spot to house your shoe collection in a way that puts your favourite pairs on display. Alternatively, built-in shoe racks or slanted open shelving can be featured as part of your walk-in closet design, giving your heels, sneakers and boots a tidy home when you're not wearing them.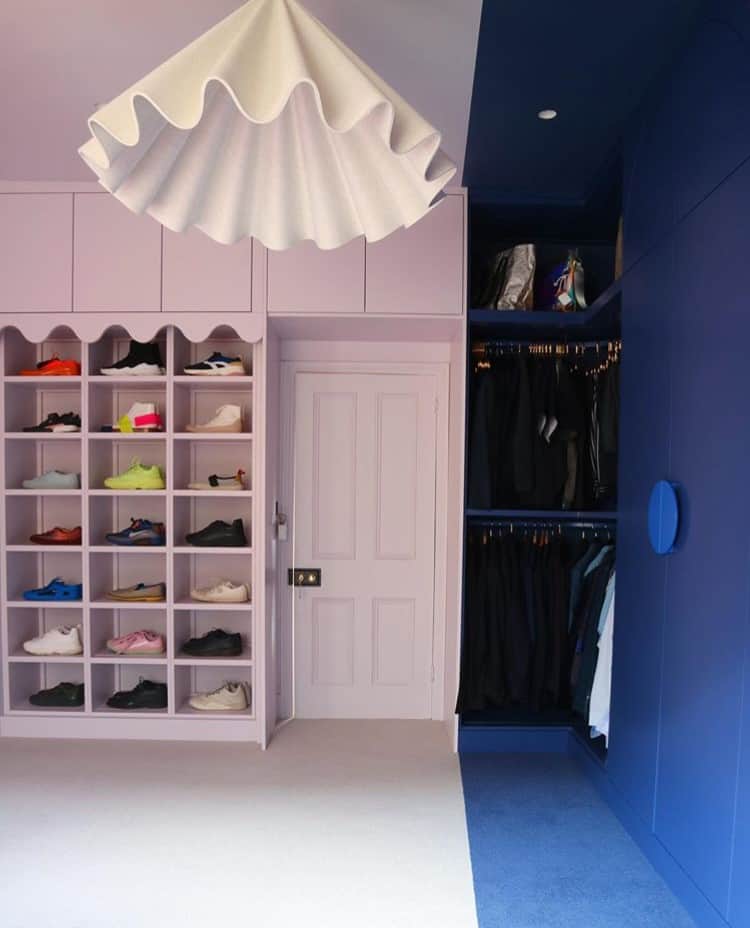 2) For a timeless design
Our Shaker cabinetry is wonderfully versatile, and its bespoke nature enables us to work with you to create customised storage space that is both practical and timeless. To make it truly yours, add details such as solid oak, dovetail jointed drawers on fully extendable soft-close runners, a pull-out rail for skirts and trousers or shoe drawers. We have a wide range of accessories available to ensure that this space is immaculately organised.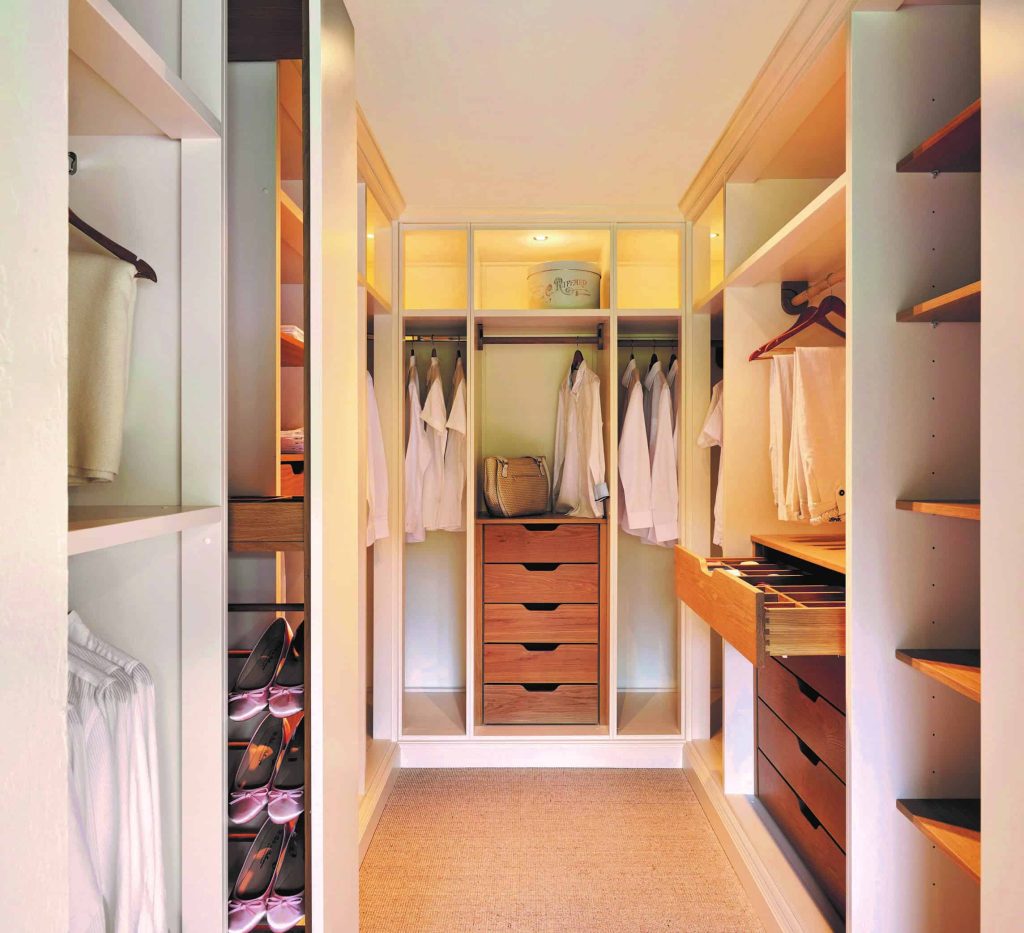 3) For the minimalist
The minimalist lifestyle calls for neat storage so that all of your belongings can be cleanly placed behind closed doors. Our Pure bedroom range provides the perfect cabinetry for those seeking a refined look with clean lines. Our designers recommend beautifully painted doors, which can feature mirrors on the inside to further cut down on clutter. Handless sliding wardrobes offer a great minimalist aesthetic and are ideal for smaller spaces.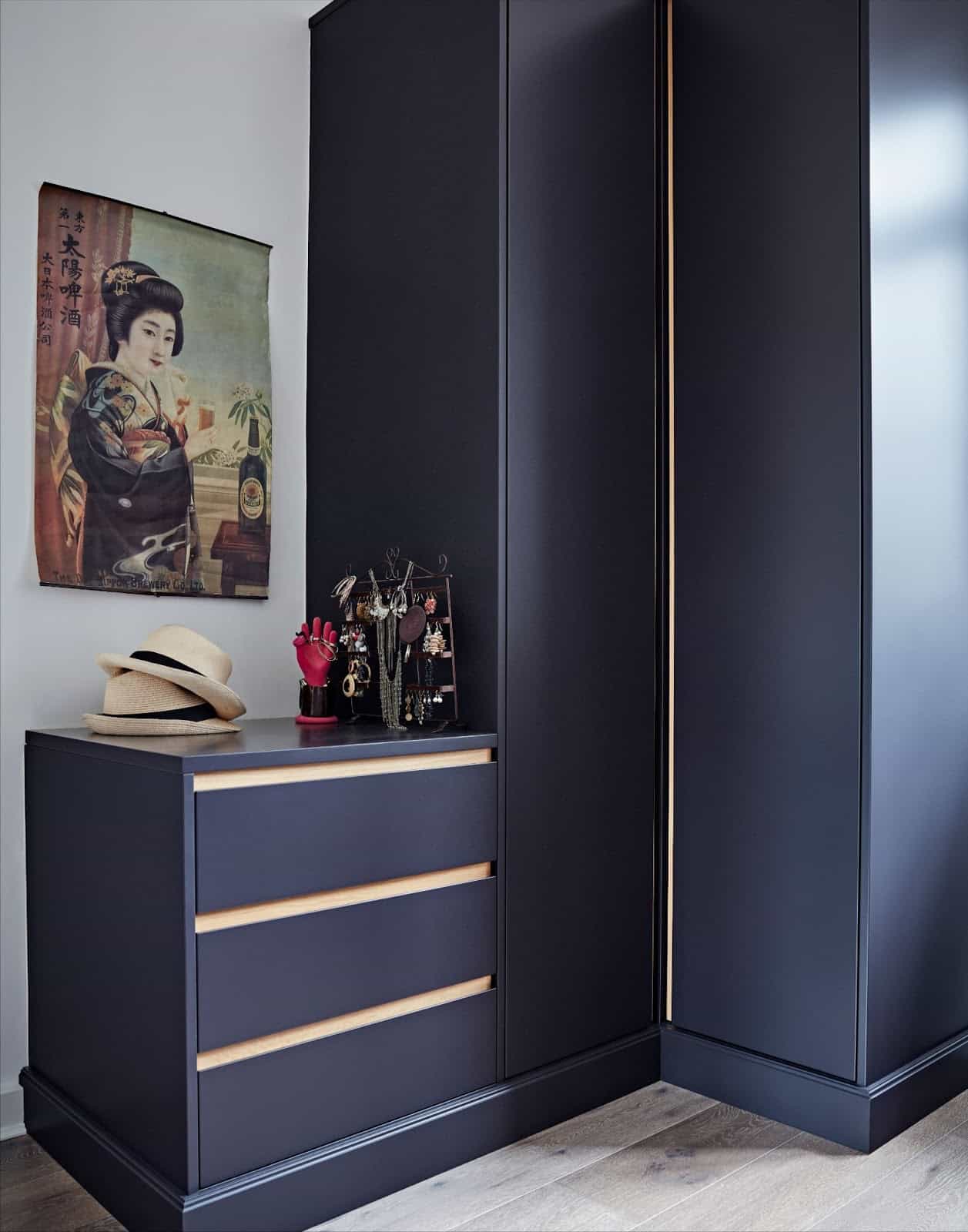 4) For the city dweller
Our Urban range of fitted wardrobes is our most contemporary style of bespoke bedroom furniture, providing you with a completely modern look. The sleek and understated door design makes this range an innovative solution for challenging spaces like small bedrooms or rooms with sloped ceilings. The Urban door style is a fantastic blank canvas ready to be personalised, and allows for choices such as picking from a selection of handles and our excellent palette of 94 durable paint shades, available in High Gloss or Satin Eggshell. Our designers consider this a stunning range for any modern interior.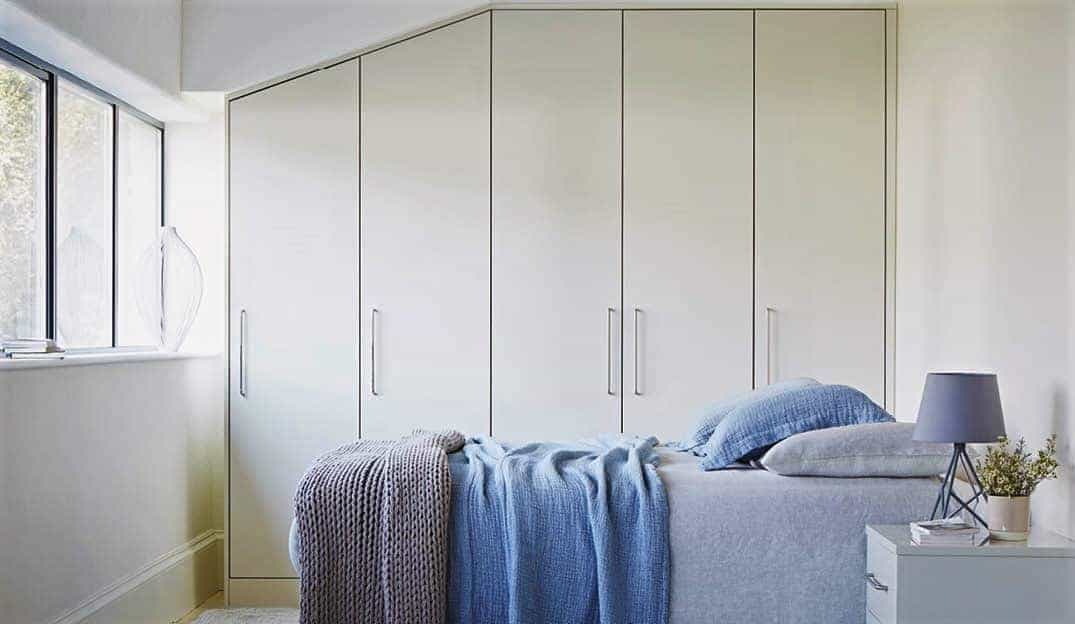 5) For extra floor space
Whether you have an existing walk-in wardrobe or are completely renovating a spare room or loft, our designers are highly knowledgeable when it comes to maximising storage space. At the same time, they're just as adept at leaving enough floor space to allow you to use your walk-in wardrobe as a dressing room, complete with full length mirrors and clever lighting solutions. For extra practicality, our wardrobes have a solid floor and we carry a range of bespoke freestanding bedroom furniture, such as drawers and dressing tables, which add the perfect finishing touch to your bedroom.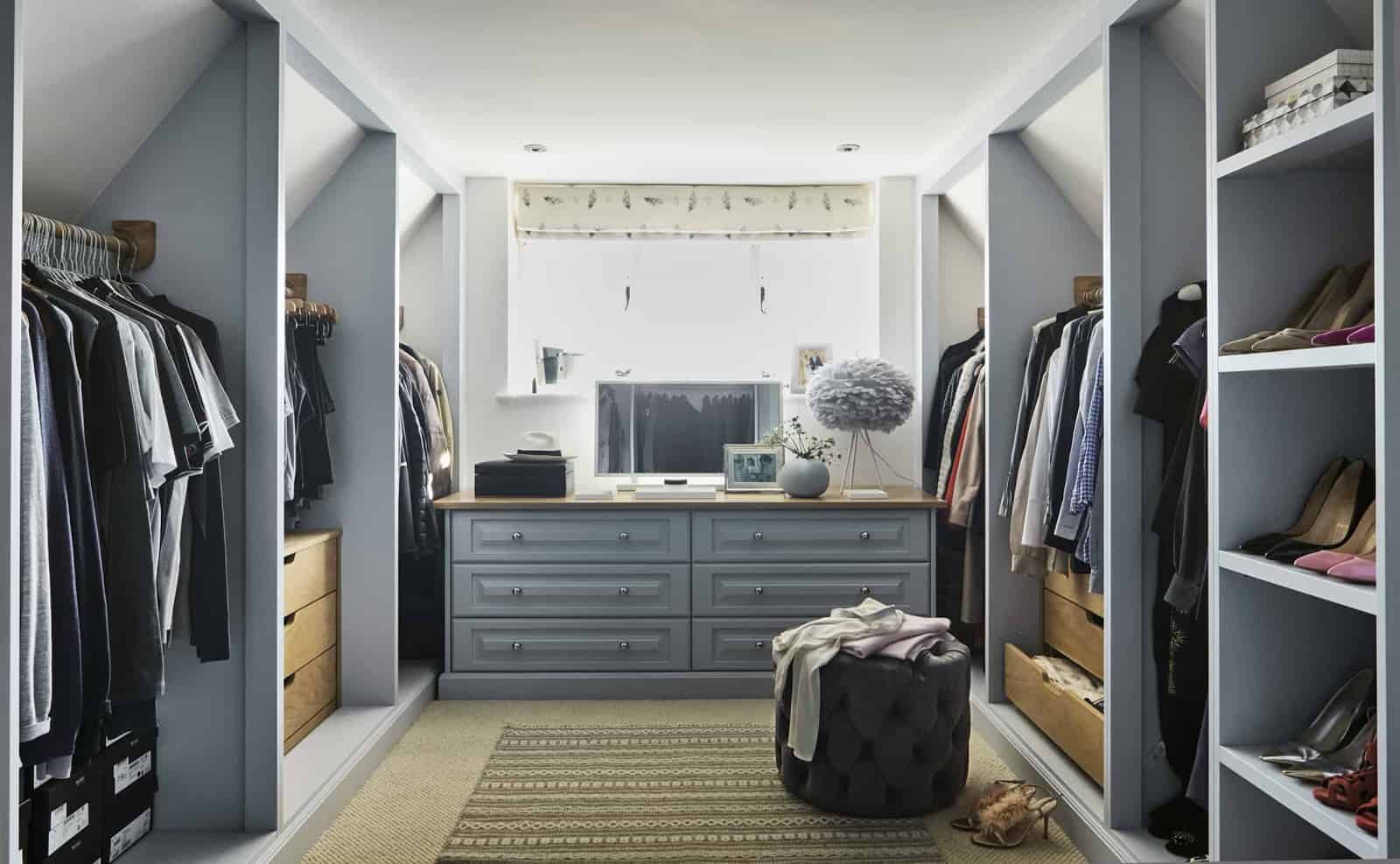 Bringing Your Fitted Wardrobe Ideas to Life
Are you ready to turn your dream walk-in wardrobe into a reality? Our experienced designers will tailor the space to suit your lifestyle, ensuring it is both stylish and practical. We can work with challenging existing areas of your home as well as rooms that were purpose built as walk-in wardrobes, and we pride ourselves on truly tailoring our designs to your requirements. Whether you wish to display your shoes and handbags, organise your jewellery or neatly arrange your clothes, a John Lewis of Hungerford bespoke wardrobe installation will work with your needs and wants.
To find out more, please get in touch. Our helpful team will guide you through the process from start to finish, and are always happy to discuss your ideas in detail, adapting with you throughout the design and building process.
Book a free design consultation
John Lewis of Hungerford designers are on hand to bring your ideal home to life
Book a design consultation