Grace in a Small Space: Small Bedroom Ideas
Bedrooms7th March 2022 4 minute read
Some of the most beautiful things can come in tiny packages – and that includes bedrooms. While old cottages, small flats and quirky rooms might not easily accommodate standard wardrobes, at John Lewis of Hungerford, our experienced designers are used to creating stunning storage spaces to fit even the most unusual nooks and crannies. From bespoke fitted wardrobes to dressing rooms, it is possible to find grace in a small bedroom space.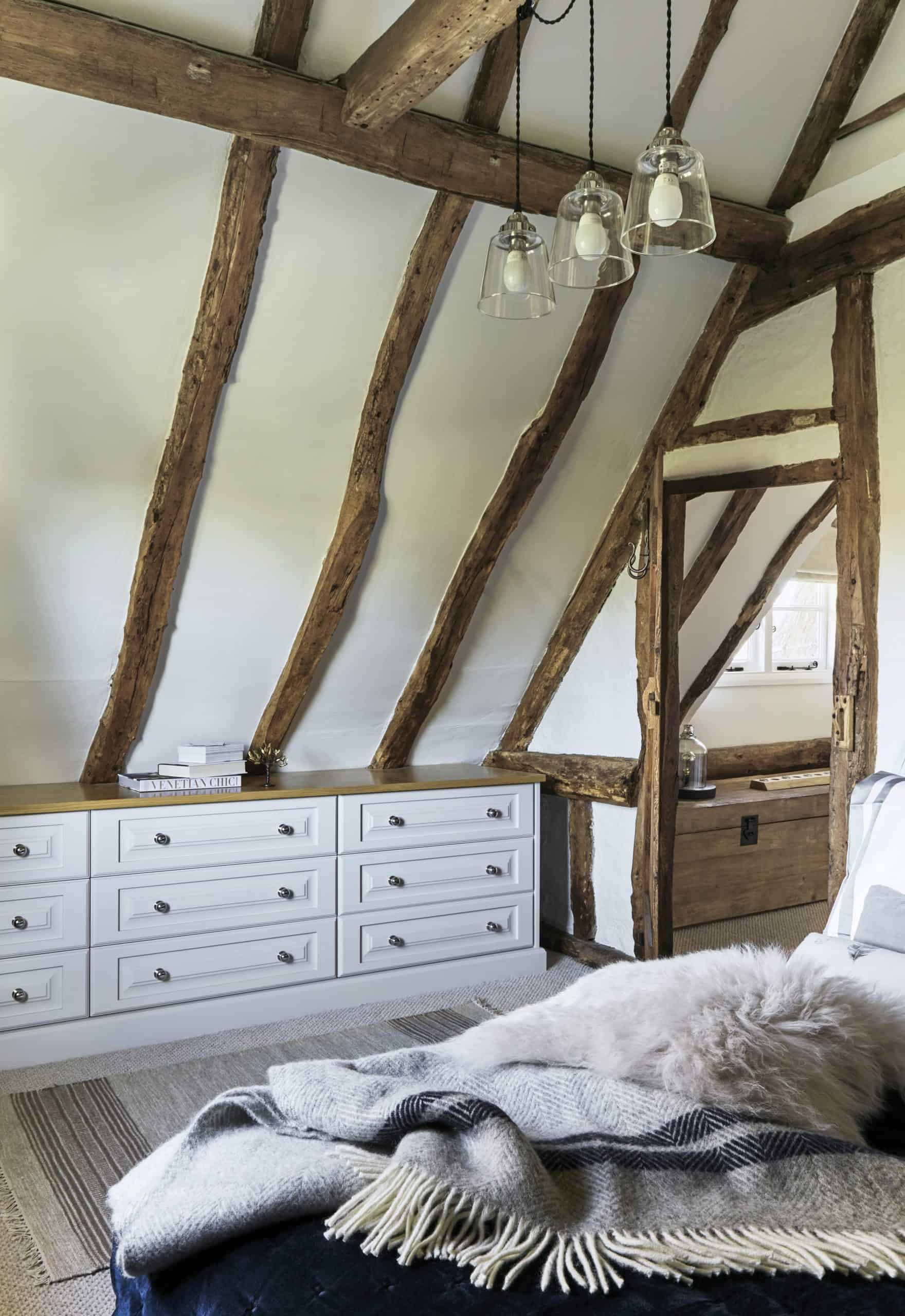 Storage Ideas for Small Spaces: Bedroom Edition
Your bedroom is your sanctuary, the place you go to unwind after a long day or curl up on a lazy Sunday afternoon. Keeping your bedroom a clutter-free and relaxing environment isn't always easy and at John Lewis of Hungerford, we know this is doubly true for small bedrooms, where every inch of space counts. With the right planning, we can help you make even the smallest room appear spacious and clutter-free. Our interior designers have plenty of bedroom storage design ideas to make small bedrooms look airy and elegant.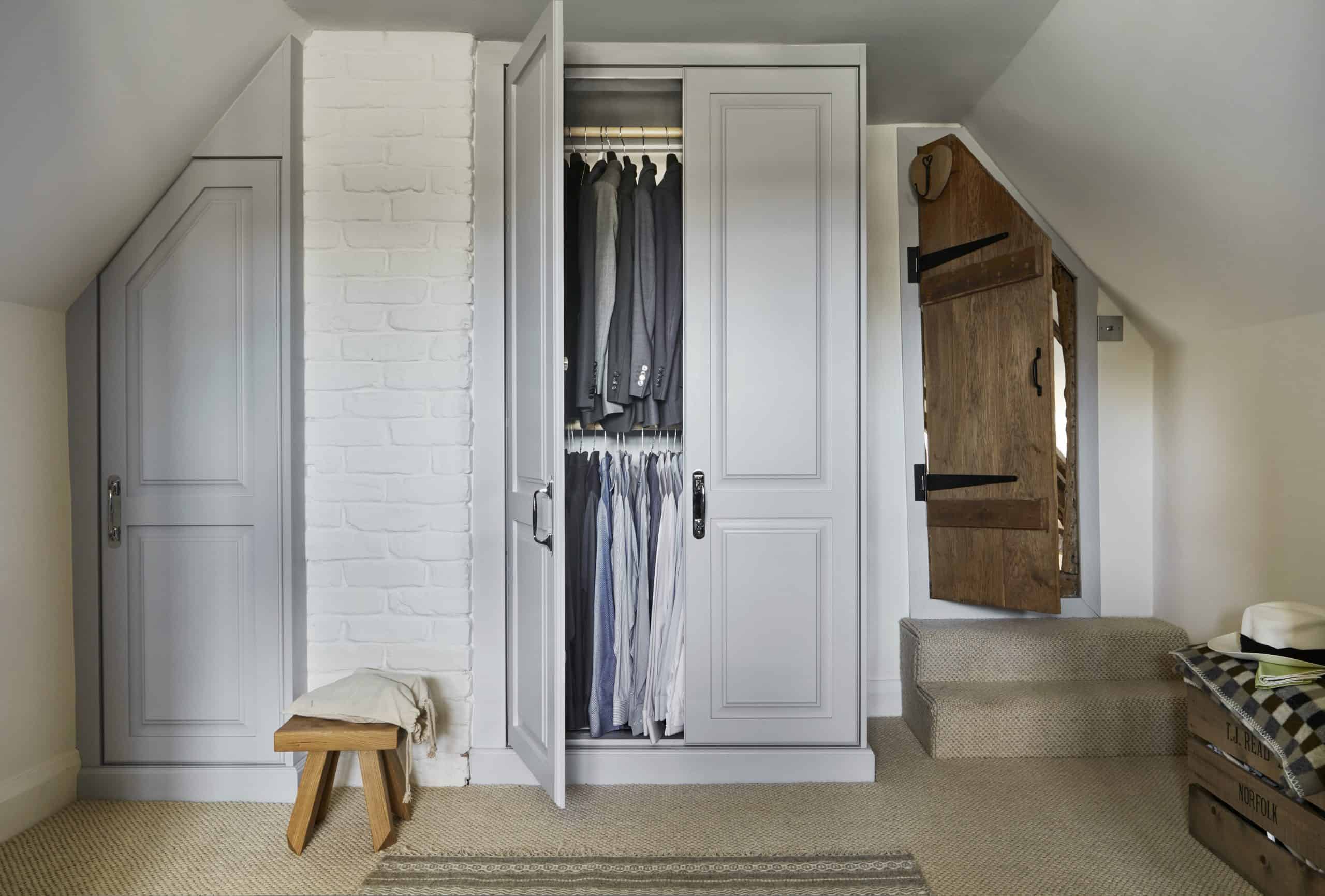 Choose bespoke fitted wardrobes
Does your room feature awkward angles or a sloping ceiling? Whether you need to install floor-to-ceiling storage or a set of drawers that are set deep in your wall, a custom-built wardrobe can make use of every single centimetre of space. Minimalist Pure bedrooms are ideal for compact, modern spaces as their clean lines make a small room feel bigger. For an ultra-minimalist look, handleless designs also contribute to a sleek, clutter-free space.
Bespoke wardrobes provide countless options for door design, shelf configuration, accessory compartments, hangers, drawers and shoe storage.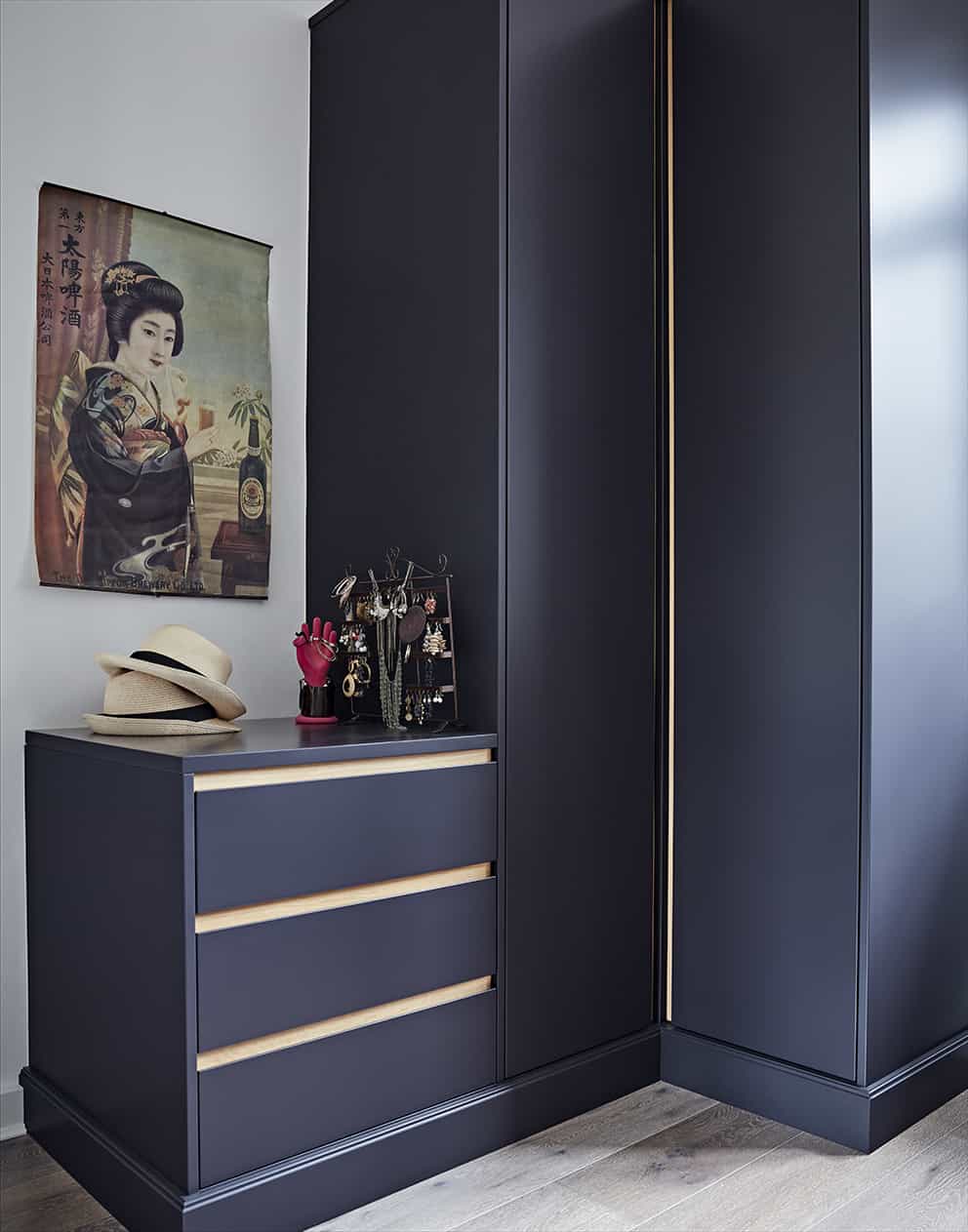 Make the most of your walls
When you have limited space, it is time to get creative. Make use of your corners and any other underutilised spaces by installing units like shelves or wall-mounted nightstands to replace clunky bedside tables. You can choose to layer shelving on a wall or add a single high shelf that stretches along the perimeter of your room, sitting cleanly above any dressers or vanities. These layers of shelving can help make a ceiling seem taller and, with the right lighting, you can create the illusion of a larger room while incorporating more storage options.
A floating dressing table with built-in drawers and a mirror hanging above it are ideal space savers and can add a luxurious touch to compact rooms. Perhaps you have a gap between two irregular wall spaces. We recommend joining them with shelves, which are perfect for storing everything from books and stationery to bed linens and bottles of perfume. Any leftover space can be home to the decorative features that make your room truly yours, such as candles, making the room much cosier and encouraging you to unwind after a long day.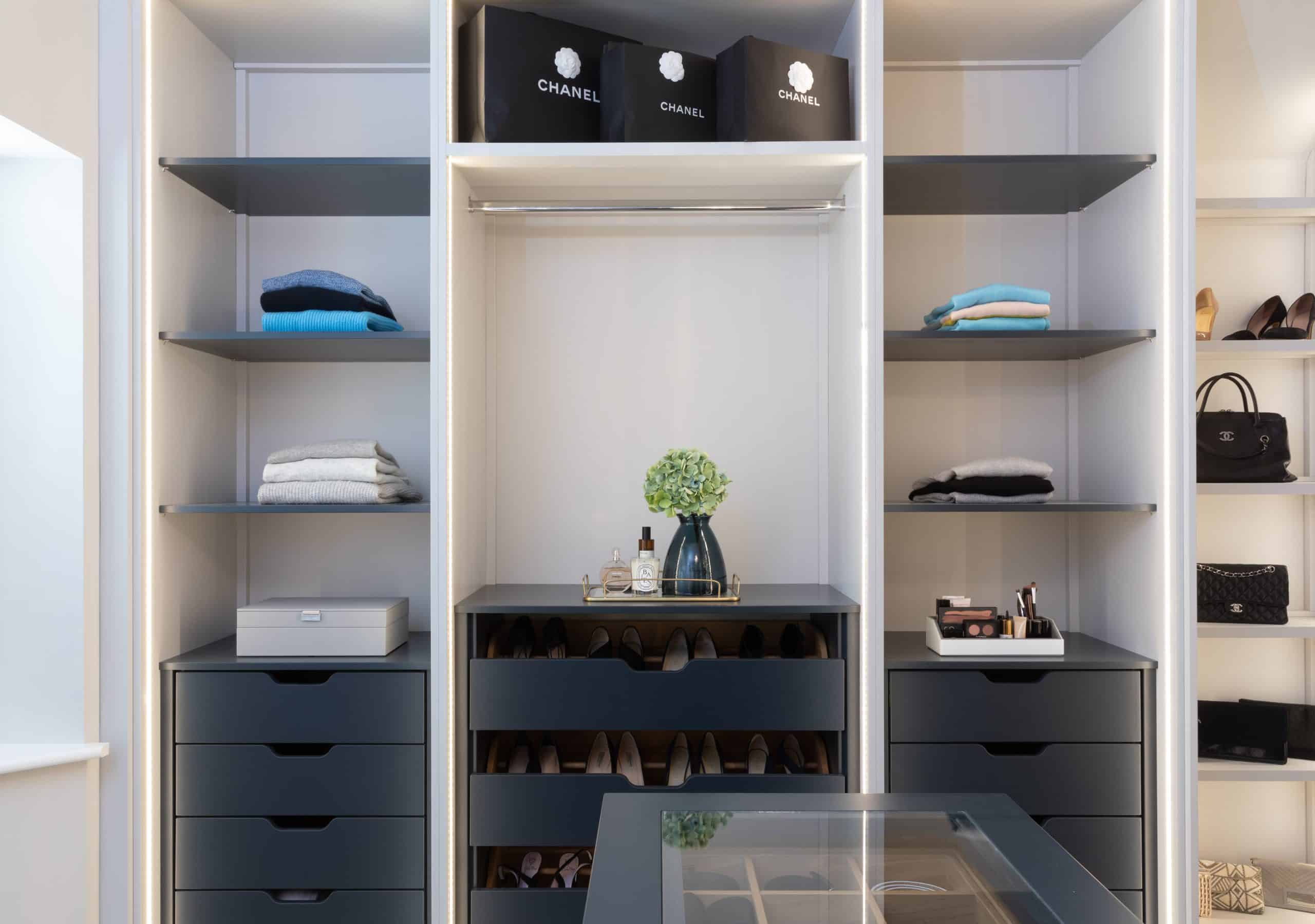 Make the Most of Your Small Space: Bedroom Ideas from John Lewis of Hungerford
Our interior designers have decades of experience with practical and stylish space-saving solutions. When space is at a premium, we can help you make use of every spare nook and corner, no matter how unusual. From the sloping ceilings of your loft to chimney breast alcoves, our small space bedroom ideas are original and highly innovative. We have a diverse colour palette that can seamlessly blend storage with its environment. Try our high gloss finishes or pale satin eggshell shades to create the illusion of spaciousness.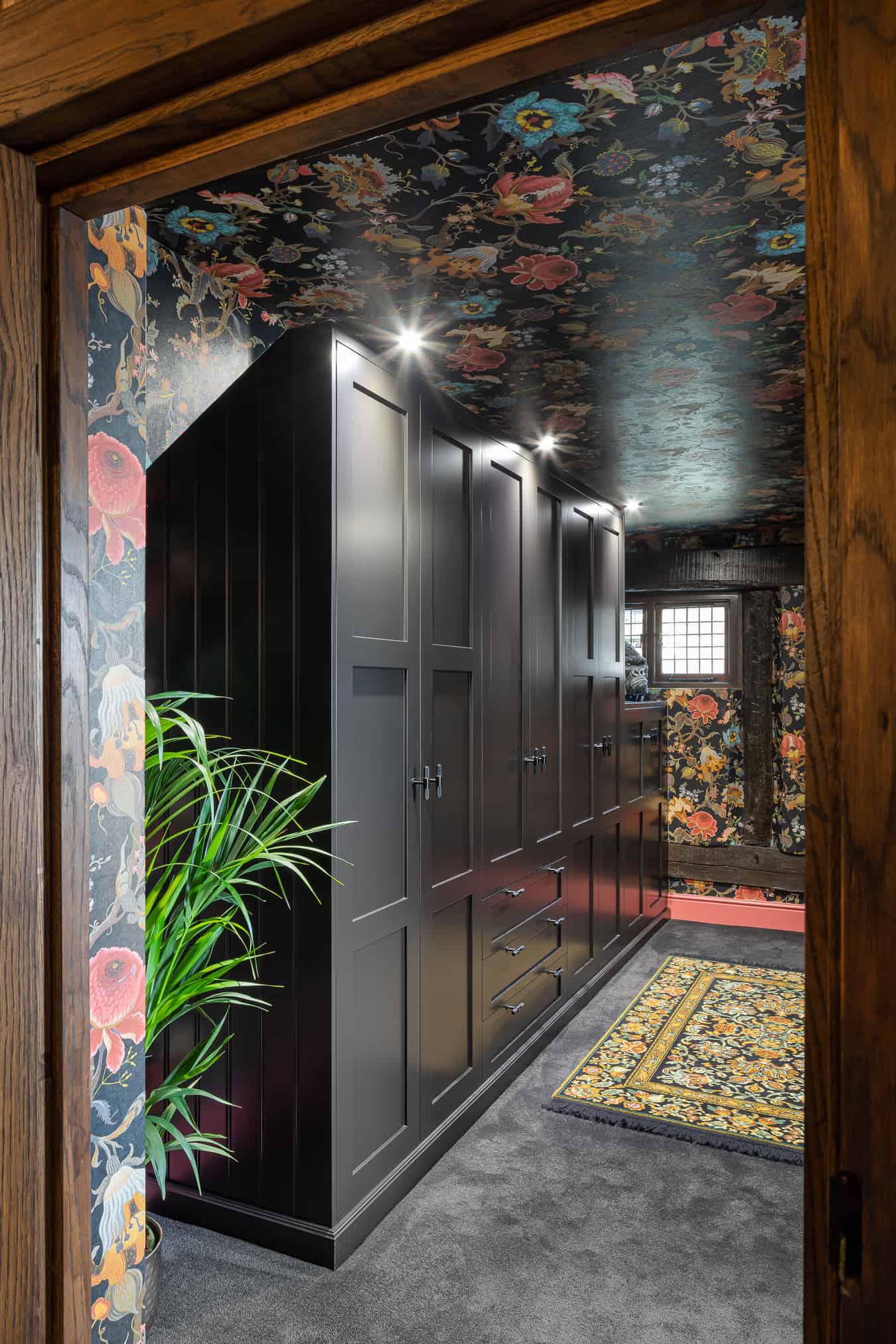 Our interior designers will collaborate with you every step of the way on the design, size, colour and function of your bedroom storage solutions, while our artisan craftspeople will hand-make your furniture to your exact requirements. All our creations come with a 10-year product and workmanship guarantee, along with a comprehensive aftercare service.
If you would like some creative storage ideas for your small bedroom, book a consultation with our team of interior designers. We are not just limited to bedroom storage ideas – we can also provide you with versatile storage solutions for your kitchen. We would be delighted to help make any limited area or room in your home work for you and your lifestyle. If you are interested in maximising your space, contact us for your free consultation.
Book a free design consultation
John Lewis of Hungerford designers are on hand to bring your ideal home to life
Book a design consultation