Designing a Country Style Kitchen for Your Family
Inspiration1st June 2022 5 minute read
As your growing family settles into your home, so too does your kitchen. At the heart of a home, the kitchen often acts as a family hub, rhythmically housing meals with family and friends and providing a space for loved ones to come together. Country style kitchens exude a welcoming charm, perfect for spending time in company with friends and family.
By incorporating unique, quality materials inspired by nature, our skilful artisans are ready to make your kitchen built to last, so that it may be enjoyed for generations to come.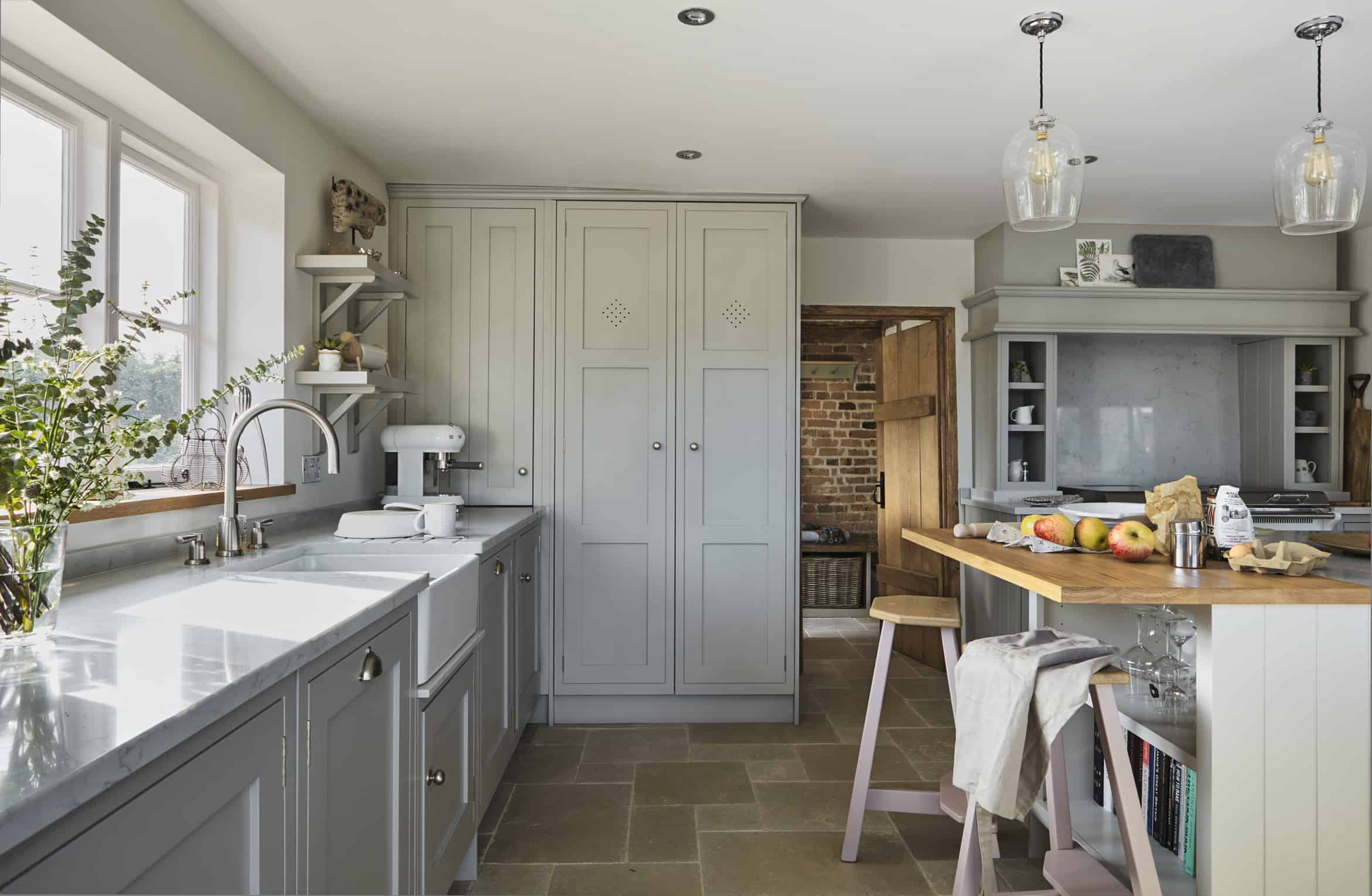 The Country Kitchen Aesthetic
What makes a country kitchen radiate with homey familiarity and artisanal charm is often found in the playful combination of textures and elements inspired by the natural world. The key to achieving the look and feel of a country kitchen can be found in the carefully considered mix of materials.
Often, you'll see features in country style kitchens that behold a significant story, such as a wooden beam that's been repurposed from a previous build and given new life. The unique texture showcased in design choices like this allows for special moments of conversation between you and your loved ones. After all, a kitchen is more than just a place in which to prepare breakfast — it's a place for spending time with your loved ones.
There are many exciting ways to incorporate the characteristic natural elements of country kitchens into your home. Our passionate designers are there for you at each step of the design process, paying close attention to the heartwarming details that make a country style kitchen thrive.
Neutral Cabinetry Styles
Country style kitchens are all about striking the balance between simplicity and excellence. Opting for a neutral cabinet style invites practicality into the kitchen while bringing the charismatic feeling of warmth into the home. Shaker-style cabinetry that stands the test of time is often found in country kitchens, with simple design elements that can easily be painted over in a neutral colour to match any interior decor elements.
Consider ways to add touches of nature into your country kitchen, such as timber cabinet fixtures over neutral paint finishes in sage or white, to incorporate softness and tie nature into your kitchen's overall country aesthetic.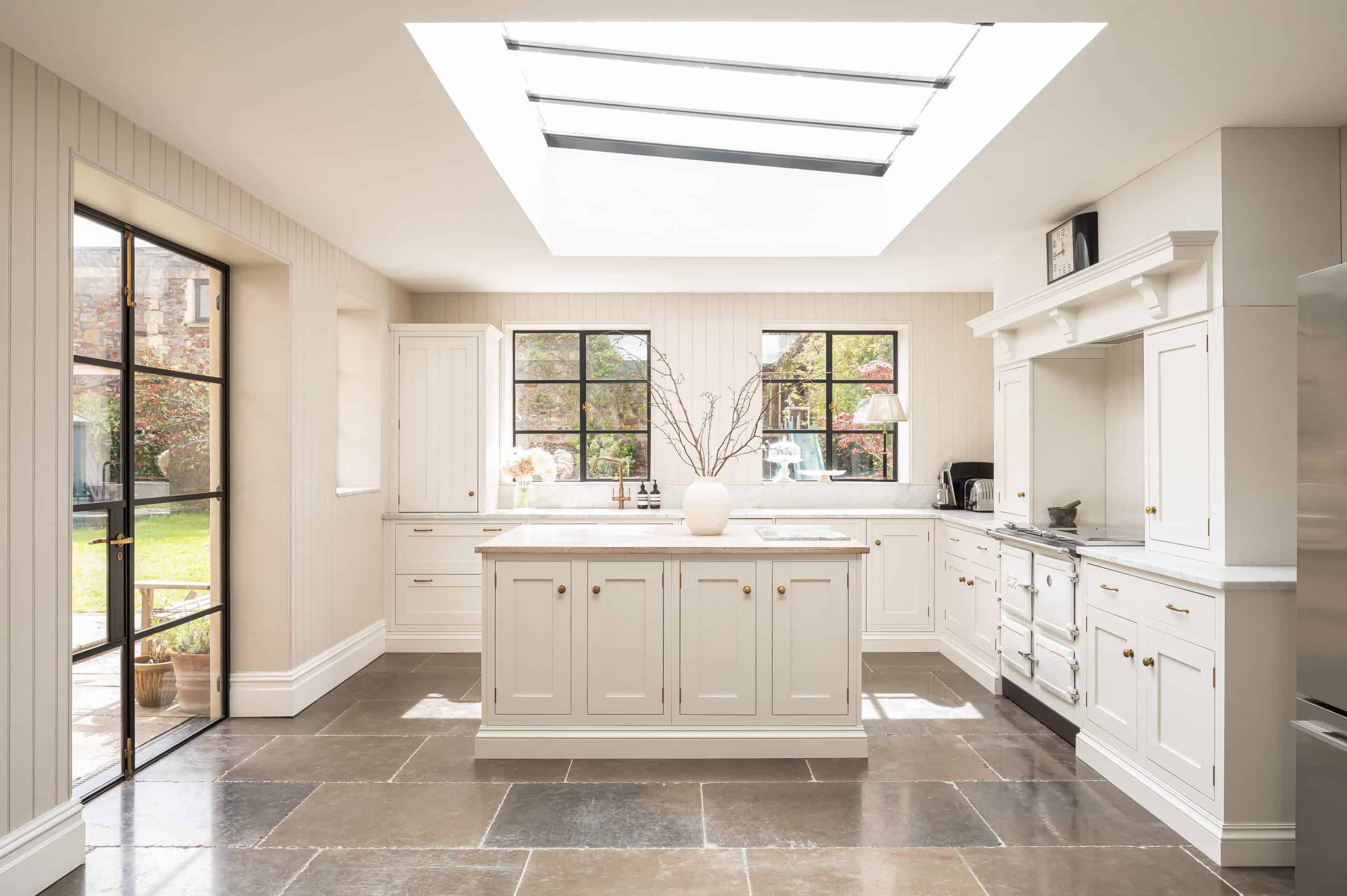 Socialise Around a Kitchen Island
Creating fond memories of your children doing their schoolwork at the kitchen island while you prepare an after-school snack is only made possible with the right island. Should the space allow, centralising an island to work on and socialise around is a functional way to add storage and sitting space to your kitchen. 
This is also a special area to incorporate reclaimed furniture into your design, should you so choose. Adding a functional element to your floorplan, such as an island, transforms the kitchen into a functional hub fit for the whole family to enjoy. Browse our luxury kitchen island page for inspiration on how an island could fit into your custom kitchen design.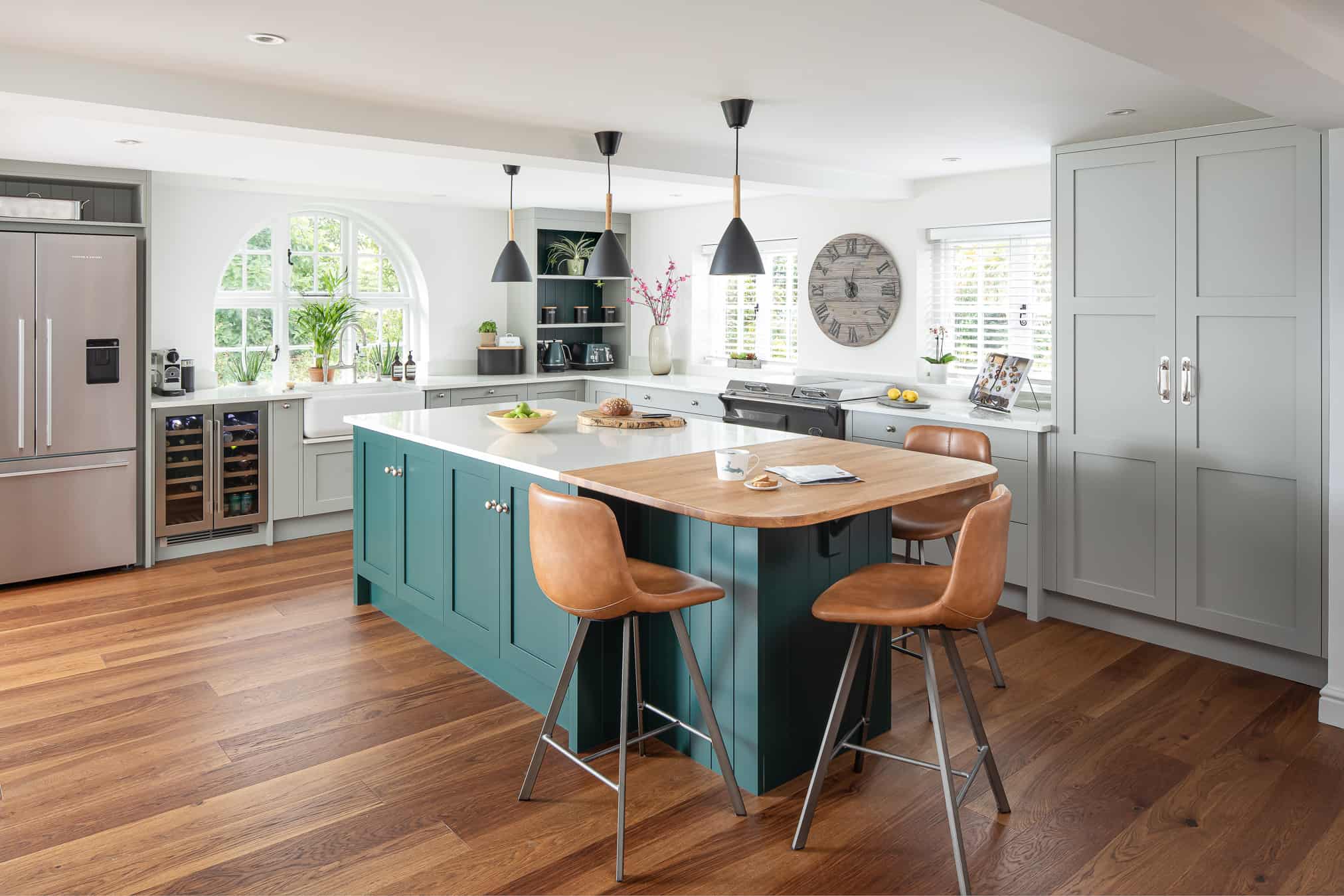 Country Kitchen Floor Ideas
In tackling the daily chores of meal preparation, kitchen upkeep and caring for your children, spills are bound to happen. Choosing a hard-wearing floor that's got you covered, regardless of what messes life throws at you, ensures the beauty of your country kitchen can be enjoyed well into the future.
Natural stone

offers a durable way to add textural elements of nature to your country style kitchen

Wooden floors

with a dark finish can conceal spills as soon as they happen, making them trustworthy editions to your family home

Ceramic tiles

are an opportunity to add personality to your space. Available in endless patterns and finishes, this material allows you the freedom to get creative

Porcelain tiles

make for a contemporary way to bring textural life to your design, often showcased in

modern country kitchens

. Rather than authentic slate flooring, mimic this natural look with porcelain for a chic finish

Concrete can achieve the look of stone at a fraction of the cost. This robust material can be finished in a variety of colours to complement the overall look and feel of your design
Whichever material you choose for your kitchen is entirely up to you and your design preferences. All of the aforementioned flooring options are resilient to daily wear and tear, and would make a quality addition to your country style design. 
Statement Splashback Pieces
When creating a kitchen living space it's important to find intriguing ways to evoke an atmosphere that's fit for cooking, working, hosting and so much more. Integrating artistry through a statement splashback is a clever way to show the versatility of your kitchen.
Creating layers of texture make for a successful country style kitchen concept. If you choose a matte finish for your cabinetry, for example, a glossy splashback can complete the layered texture look on your vertical surfaces.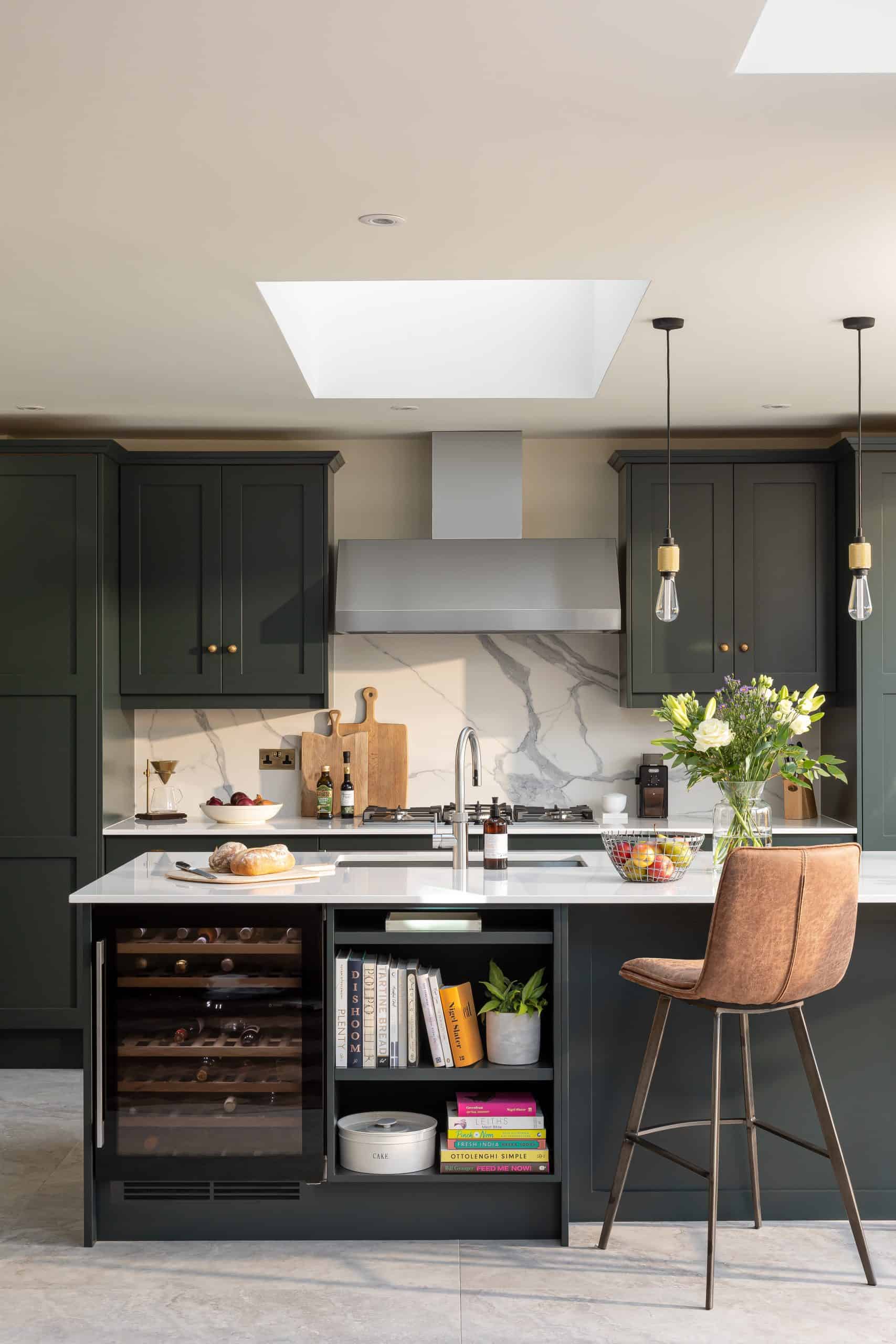 Consider a Utility Room
Keeping an organised home with children running amok can be difficult without the right storage options. Consider adding a utility room off of your country kitchen. As an extension of the design, this space is designated for storing the things necessary for keeping a clean and organised home. Family life becomes that much easier when all of the household tools are collected in one well-organised space. No need to showcase clunky cookery and rarely used appliances on your countertops – there's a home for it in your utility room.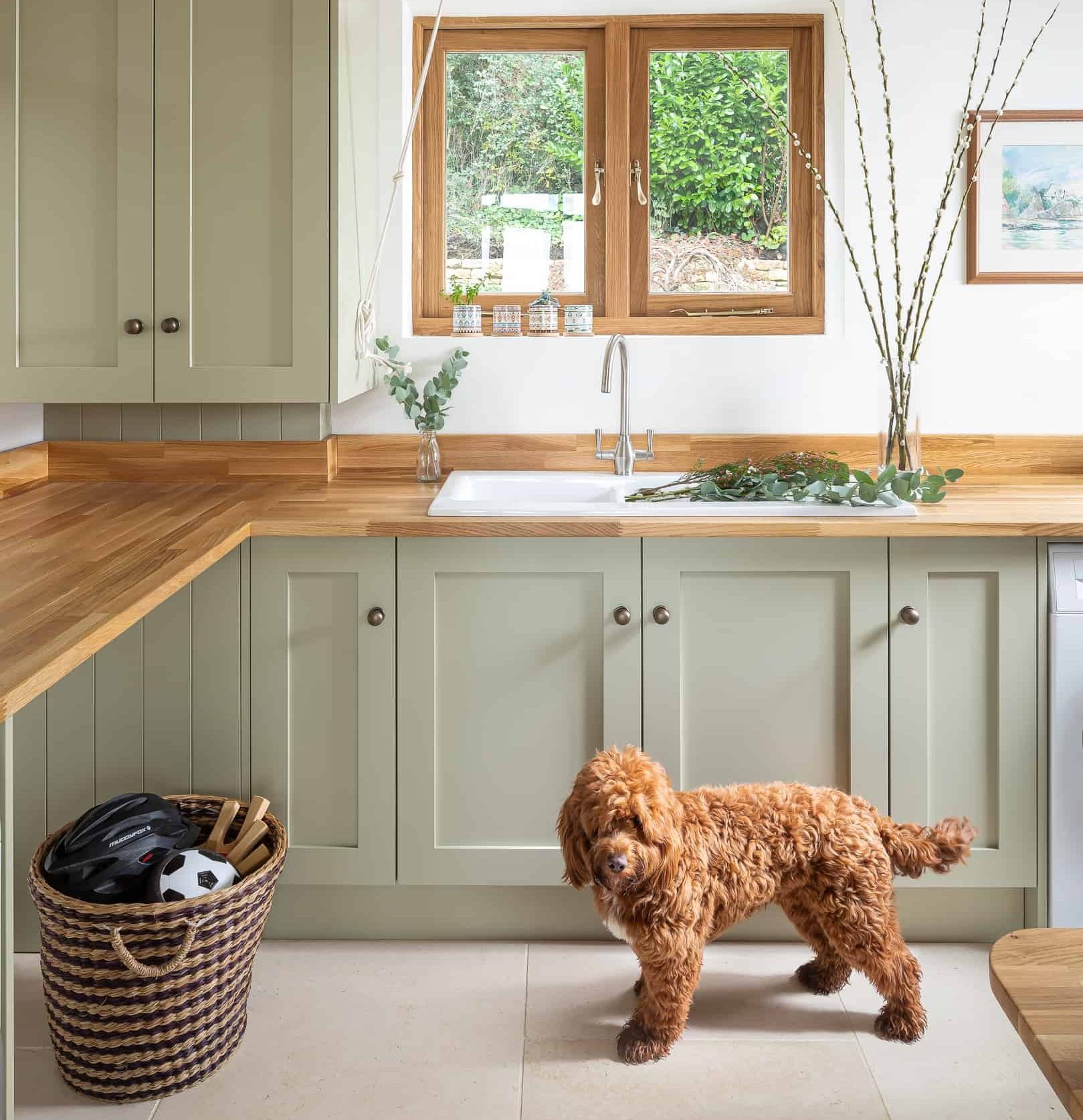 Country Kitchen Accessories
After cabinetry, splashback and flooring choices have been made, it becomes time to add the finishing touches to your space. For a country kitchen, experimentation is welcome. After all, it's all about embracing your unique style. If you've always dreamed of a beautiful all-white kitchen, complement it with warm copper fixtures and the rustic interest of timber countertops.
Country kitchen designs can be playful and juxtaposition is always welcome. Accessorise your space through the thoughtful mismatch of antique furniture painted in a modern earthy hue. Balance the elements of traditional kitchens, like marble worktops, with textural pendant lights, perfect for gathering beneath in the evening. In whatever way you choose to embody the essence of natural colours and textures in your kitchen, it is sure to feel bright and inviting.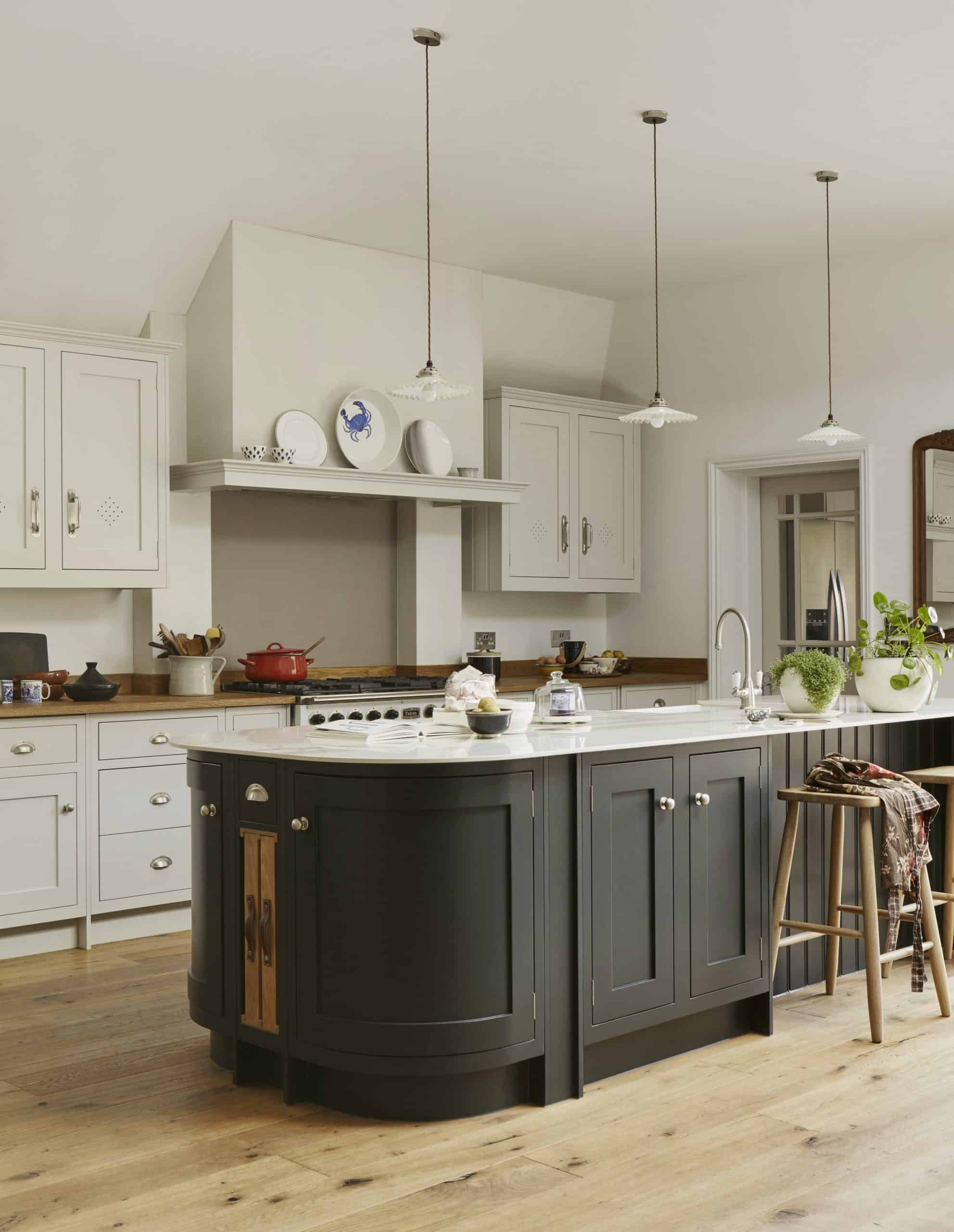 For morsels of inspiration, download our brochure to peruse bespoke country kitchen designs. Our seasoned designers are prepared to help you plan every detail of your modern country kitchen ideas, so that the busiest room in your home may be enjoyed now and well into the future for generations to come.
Book a free design consultation
John Lewis of Hungerford designers are on hand to bring your ideal home to life
Book a design consultation