Beautiful Bespoke Rooms
John Lewis of Hungerford2nd October 2023 3 minute read
Indulge in the exquisite craftsmanship of John Lewis of Hungerford, where stunning kitchens and beautiful bedrooms are just the beginning. Our expert team of designers go above and beyond, transforming any space into a sanctuary of practicality and elegance.
From sophisticated utility rooms and lavish boot rooms to opulent home offices and glamorous dressing rooms with walk-in wardrobes, the possibilities are nothing short of extraordinary.
Choose from our impeccable range of classic and contemporary cabinetry, meticulously crafted to perfection. With over 100 luxurious colours at your disposal plus our bespoke colour matching service, you can curate a space that reflects your impeccable taste and meets your every desire.
UTILITY AND BOOT ROOMS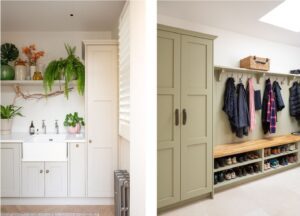 Discover luxury in the smallest of spaces with our meticulously designed utility rooms. Perfectly tailored to accommodate washing machines and tumble dryers, these rooms are a seamless addition, typically located just off the kitchen. From elegant sinks and fitted cabinetry to keep your space organized, to laundry racks for added convenience, we provide a range of options to suit your needs.
Elevate your home with a bespoke boot room that exudes sophistication. Say goodbye to cluttered hallways as our dedicated space becomes the perfect sanctuary for coats, shoes, and more. With a touch of opulence and accurate design, our boot rooms offer seamless integration and organization, allowing your home to radiate an air of elegance and style.
HOME OFFICE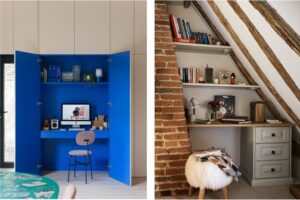 In the era of remote work, the need for a dedicated home workspace has soared. At John Lewis of Hungerford, we offer the ideal solution to craft the perfect work environment. From converting spare rooms into productive havens to designing ingenious hideaway desks, we specialise in maximizing available space with bespoke furniture tailored to fit even the smallest areas.
DRESSING ROOMS AND WALK-IN-WARDROBES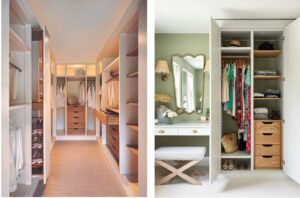 Experience the luxury of a clutter-free main bedroom with our exquisite dressing rooms and walk-in wardrobes. At John Lewis of Hungerford, our designers excel in transforming any space into a haven of opulence. Discover a wide range of storage options, from hanging rails and wardrobes to tailor-made compartments for your shoes, bags, and accessories. Elevate your storage experience with our bespoke solutions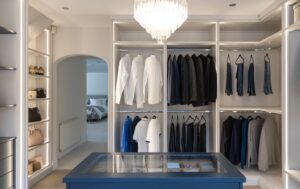 Immerse yourself in the world of refined luxury as our designers weave their magic, creating a space that transcends the ordinary. Elevate your lifestyle with the unrivaled elegance and functionality that only John Lewis of Hungerford can offer.